i
Due to different printing methods used for print runs of one, small (under 100) and large (from 100) print runs, there may be slight colour deviations between orders with the same design.
Our Food-Safe Packaging Best Sellers
Our food-safe packaging is suitable for pastries, sweets, fruit, vegetables and dry goods such as muesli, noodles, spices and tea as well as ready meals.
Self Locking Tray with Hinged Lid
This packaging style is well-suited for bakery packaging. For example:
Cake packaging
Doughnut packaging
Chocolate packaging
Pastry packaging
Cupcake packaging
Biscuit packaging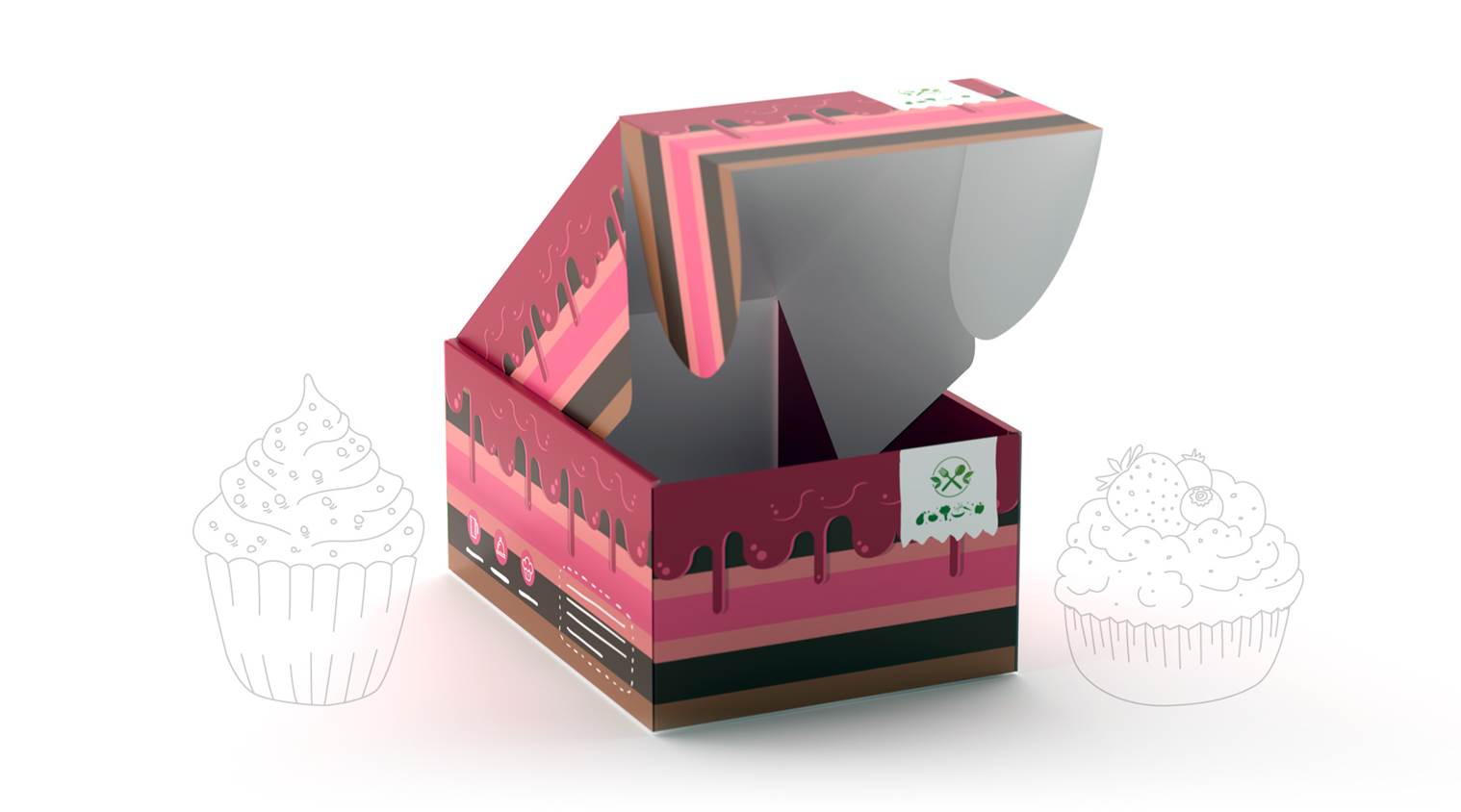 Folding Carton with Tuck in Flap
This classic folding carton has a variety of diverse uses. It's frequently used as:
Pasta packaging
Tea packaging
Coffee packaging
Cereal packaging
Biscuit packaging
Chocolate packaging
Sweets packaging
Spices packaging
If you need more robust packaging, select a folding carton with a snap lock or auto lock. We also offer euro slot hangers as an additional extra.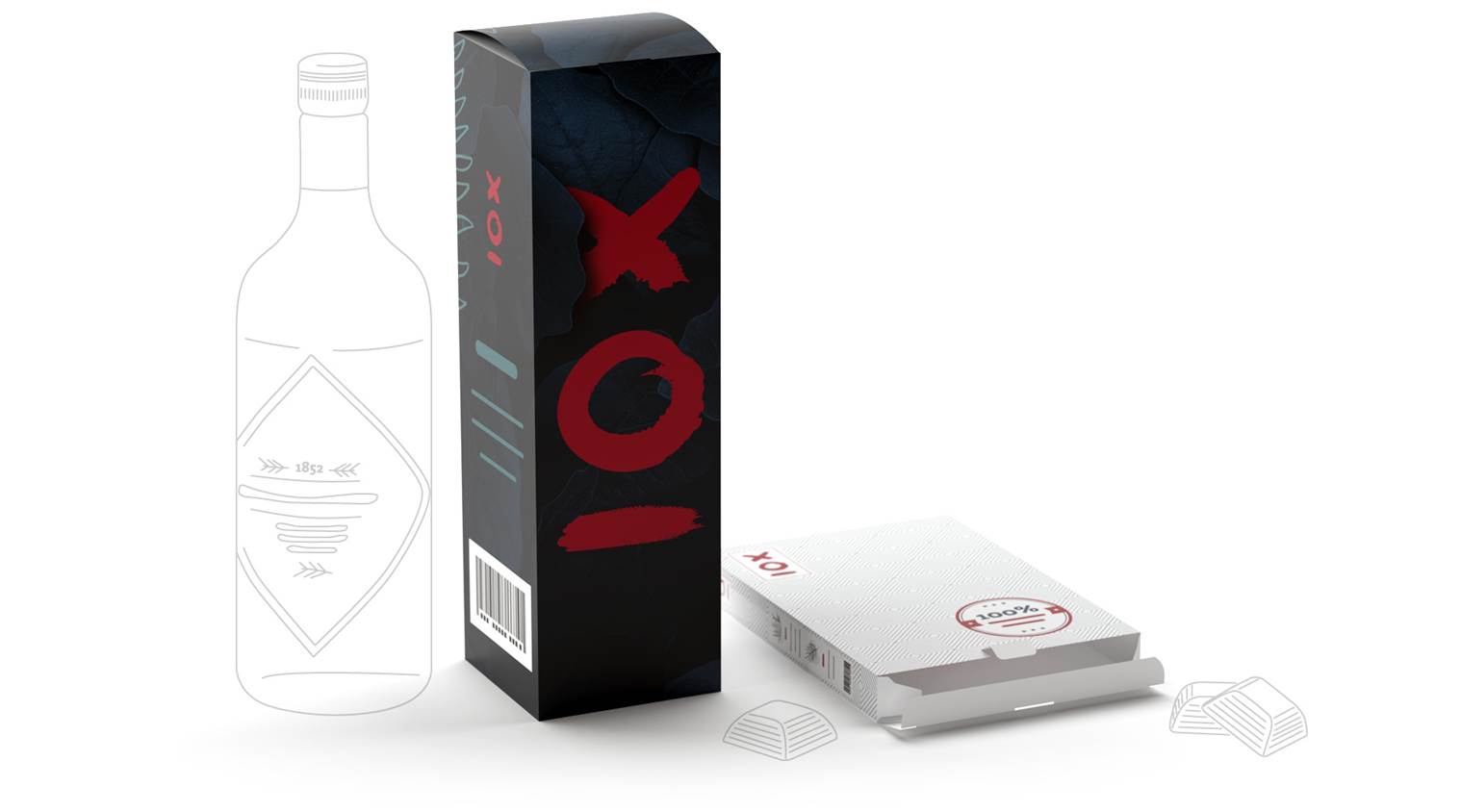 Gable Box
The gable box is a classic picnic box and is an excellent choice for takeaway packaging or sweets packaging. For example, it can be used as:
Burger packaging
Snack box
Lunch box
Chocolate box
If you are planning on packaging oily or moist foodstuffs, please note you will need an additional grease or moisture barrier.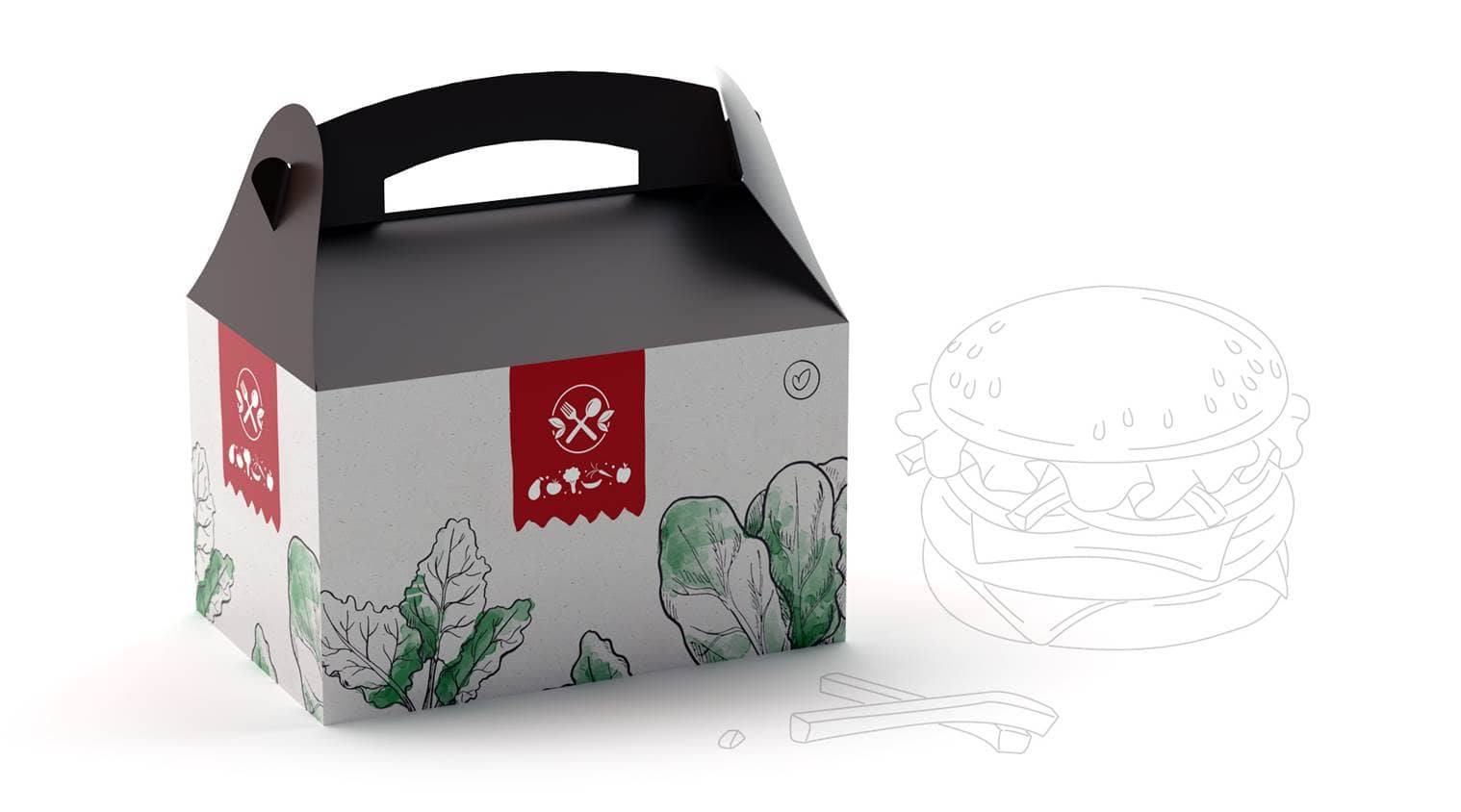 Other Packaging for Food Products
Order Food-Safe Packaging
It's this easy:
1
Select packaging
2
Select food-safe packaging as packaging type and enter dimensions
3
Create or upload design
4
Order
Base Types for Food-Safe Packaging
Auto Lock
This base type is:
stable and robust
ideal for heavy products
well-suited to machine processing and filling
Examples of packaging with an auto lock base: Gable box, folding carton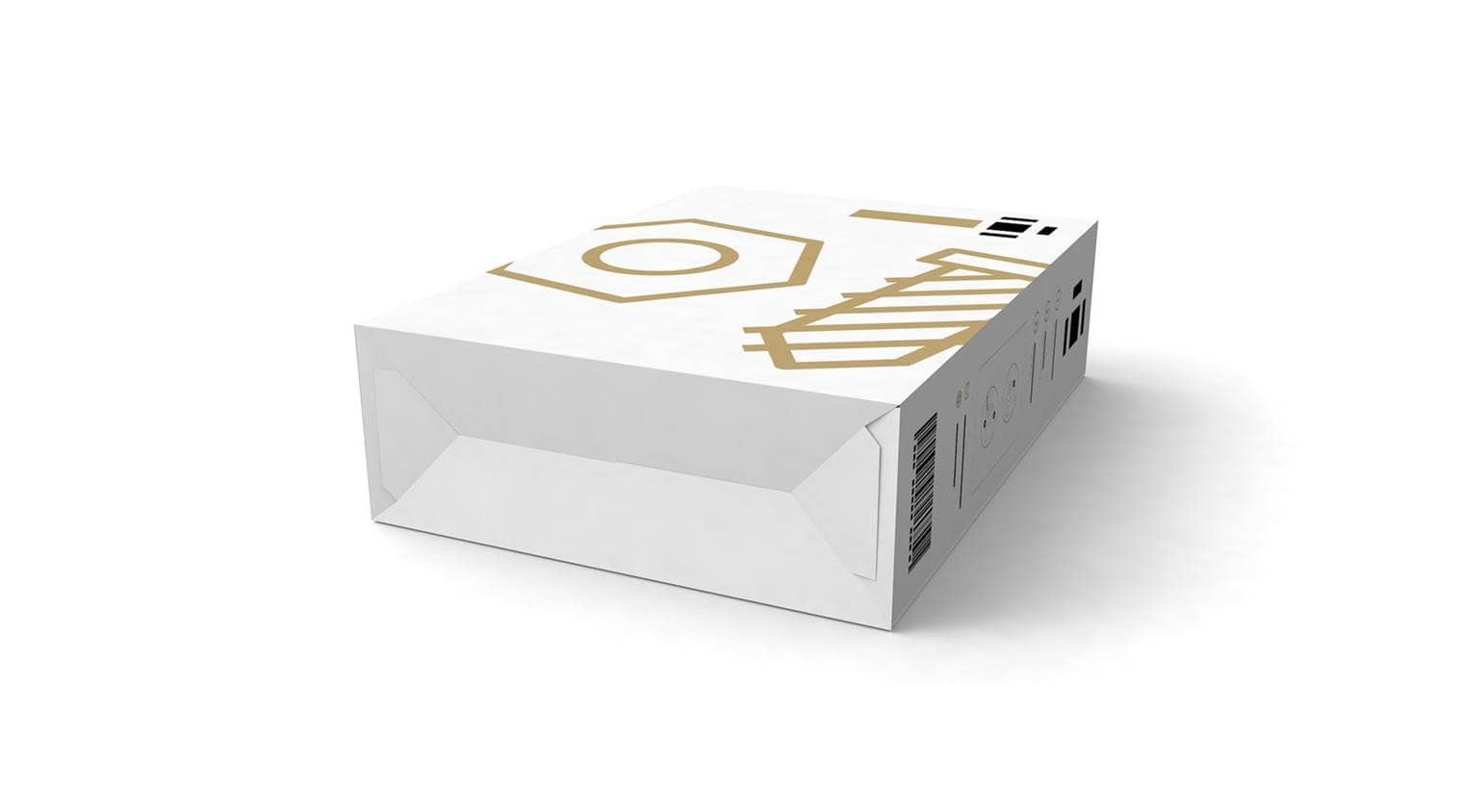 Snap lock base
Snap lock base types consist of four tabs - one for each side of the box. They fold together and lock into place. Snap lock base types are:
stable and robust
ideal for manual filling
This base type is available for our folding cartons.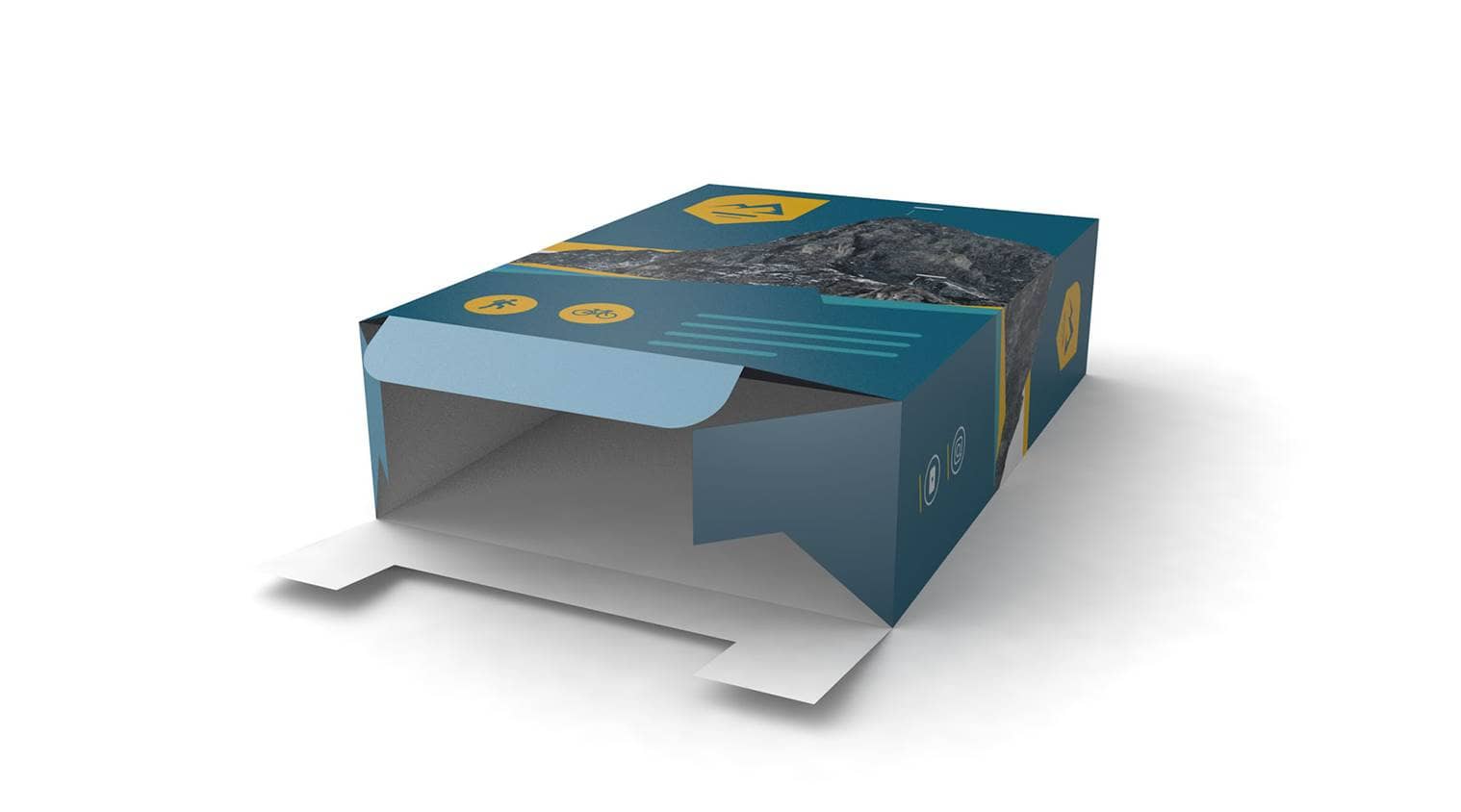 Tuck Lock
This type of base is suitable for small to medium orders.
Easy to open and close
Suitable for light to medium weight products
This base type is available for the following packaging types: ECMA A2420, ECMA A2021B, ECMA X33.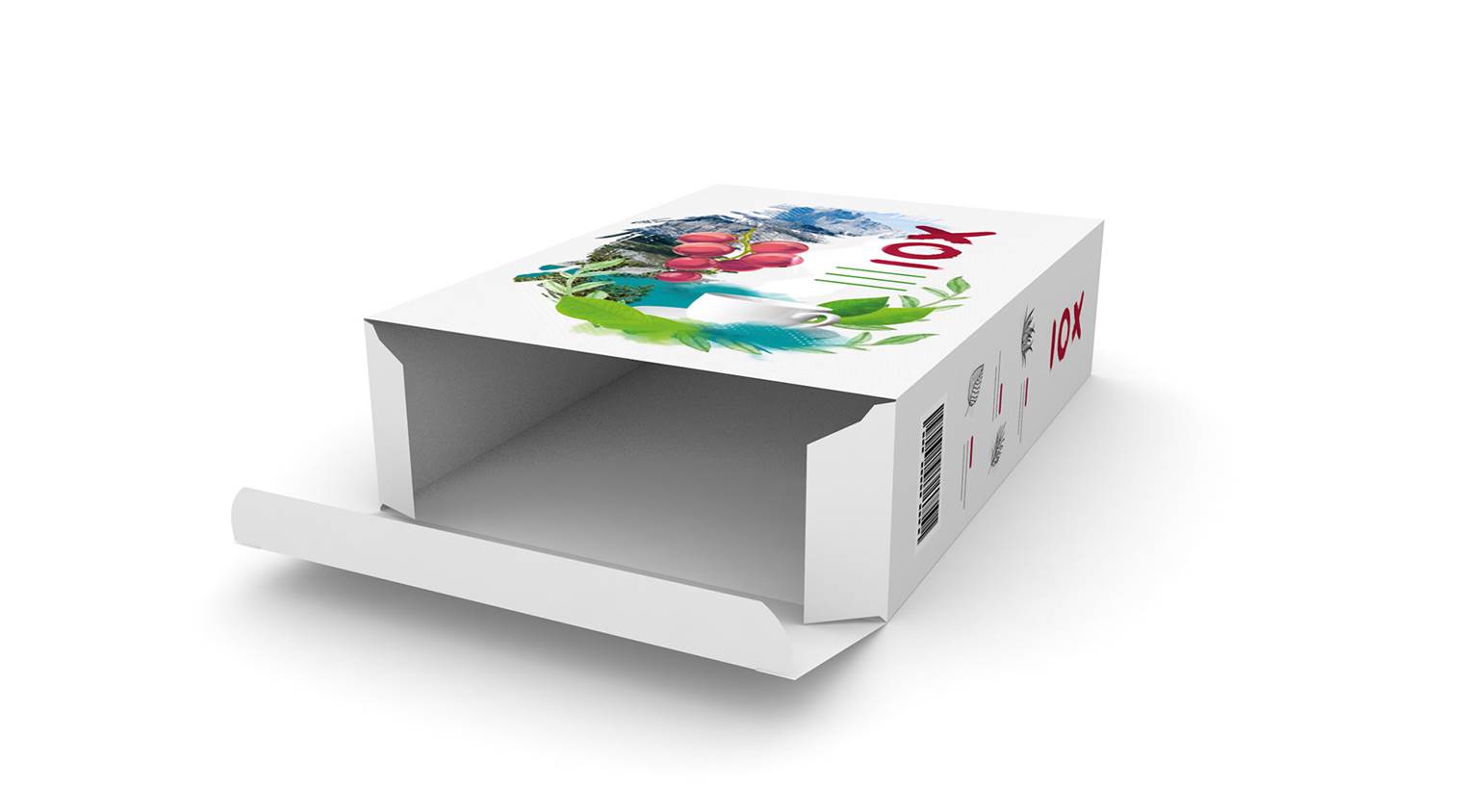 Packaging Sizes for Food-Safe Packaging
You can define the dimensions of your product in the order page after you select your packaging type.
Customised Sizes
With this option, you can define the size of your packaging with millimetre precision. Packaging with custom dimensions designed to fit your product protects the contents from damage because the product fits exactly to the packaging and won't slide about in the box.


Standard Sizes
If you prefer fixed packaging sizes, you can simply select one of the preconfigured sizes (S, M or L).
Design Food-Safe Packaging Online with the Online Designer
Create your custom design online
Use our Online Designer to design your food-safe packaging online. The Designer offers all the tools you need to design your high-quality packaging online.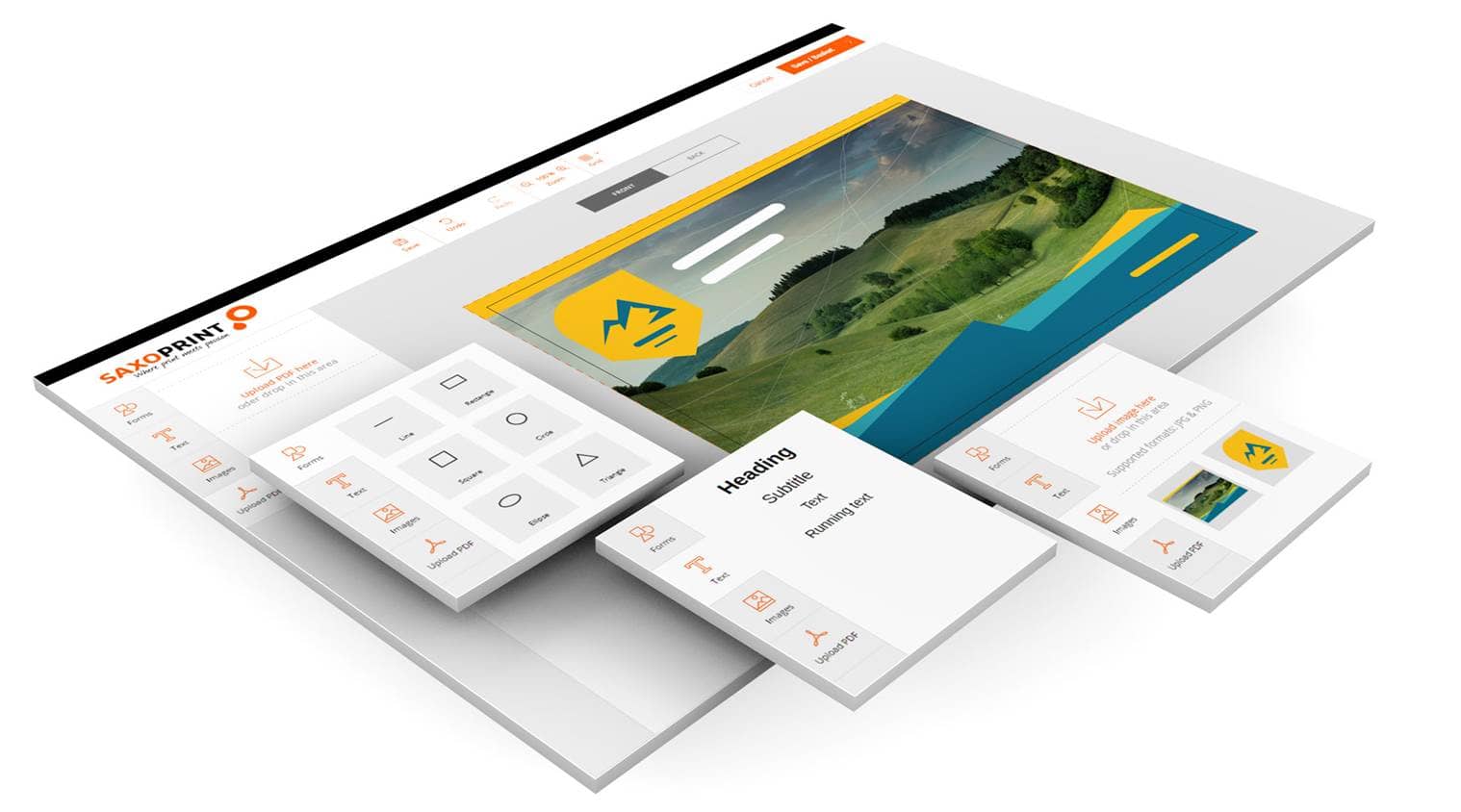 i
Food-safe packaging is printed with special printing inks suitable for food contact materials. Due to their unique composition, these inks may be less resistant to scuffs and abrasions. If an ink colour has a high area coverage or if dark inks are used, abrasion may occur more easily under certain conditions. Please take this into account when processing your packaging by machine.
If you are planning on packaging oily or moist foodstuffs, please note you will need an additional grease or moisture barrier - for example, packaging foil. Without a moisture barrier, the carton will soften.
FAQ's for Food-Safe Packaging
Which packaging types are suitable for use with food products?
All of SAXOPRINT's packaging types are suitable for use with food products if you select 'Food-Safe Packaging' as the packaging type in the order page. You can find our top sellers and recommendations here.
When choosing your packaging, pay particular attention to its future use. How can the selected packaging be opened, transported and filled? Depending on the food, different forms of packaging are best suited. For example, the handle of the gable box allows the packaging to be used as a carrier bag. With a tray box, a cake can be carefully lifted in and the lid can be closed easily and securely.
What do I have to consider when packaging chocolate, cakes and pastries?
We recommend using a cake doily, additional packaging paper or foil for cakes and tarts to protect your pastries. Chocolate also stays fresh longer if it is wrapped in plastic foil before it is placed in the sales packaging.
What is the best way to package tea and coffee?
The best way to pack your tea is in a foil bag, which can be sealed with a label or sealing strip. For coffee, you need an inner packaging that preserves the aroma. This is either packaging made of composite film or so-called valve packaging. Now that your tea or coffee is well packaged, you can now place your coffee or tea in an attractively printed food-safe carton from SAXOPRINT.
How can I design and order my food-safe packaging online?
Creating packaging with a graphics program
The best way to design your packaging is by using a graphics program such as Adobe InDesign. You can download a print template on the right-hand side of the ordering page and use our artwork instructions guide for tips on how to create your print data. In our free standard artwork check, we verify that the page dimensions have been created correctly and that the colour mode has been observed. In the superior artwork check, our prepress experts also check whether a margin bleed has been taken into account or whether logos and fonts are cut off. If you have little experience with using graphic programs, we recommend using the services of a graphic designer or you can design your packaging yourself using our online packaging designer.
Creating packaging with our Online Designer
You are welcome to design your packaging online using our designer tool. Simply configure your product in the order page and then click the "Design Online" button on the right-hand side. You will automatically be redirected to the Designer and can start creating the design of your product. With a few clicks, you can choose a background colour, add images, headlines, text and your logo. You can find more details about our here.
Can I get samples of materials for food-safe packaging in advance?
Of course. Order a sample set with our packaging materials here. Please note that the finishing options are not food-safe. With the sample set, you will receive a voucher in the amount of the purchase price.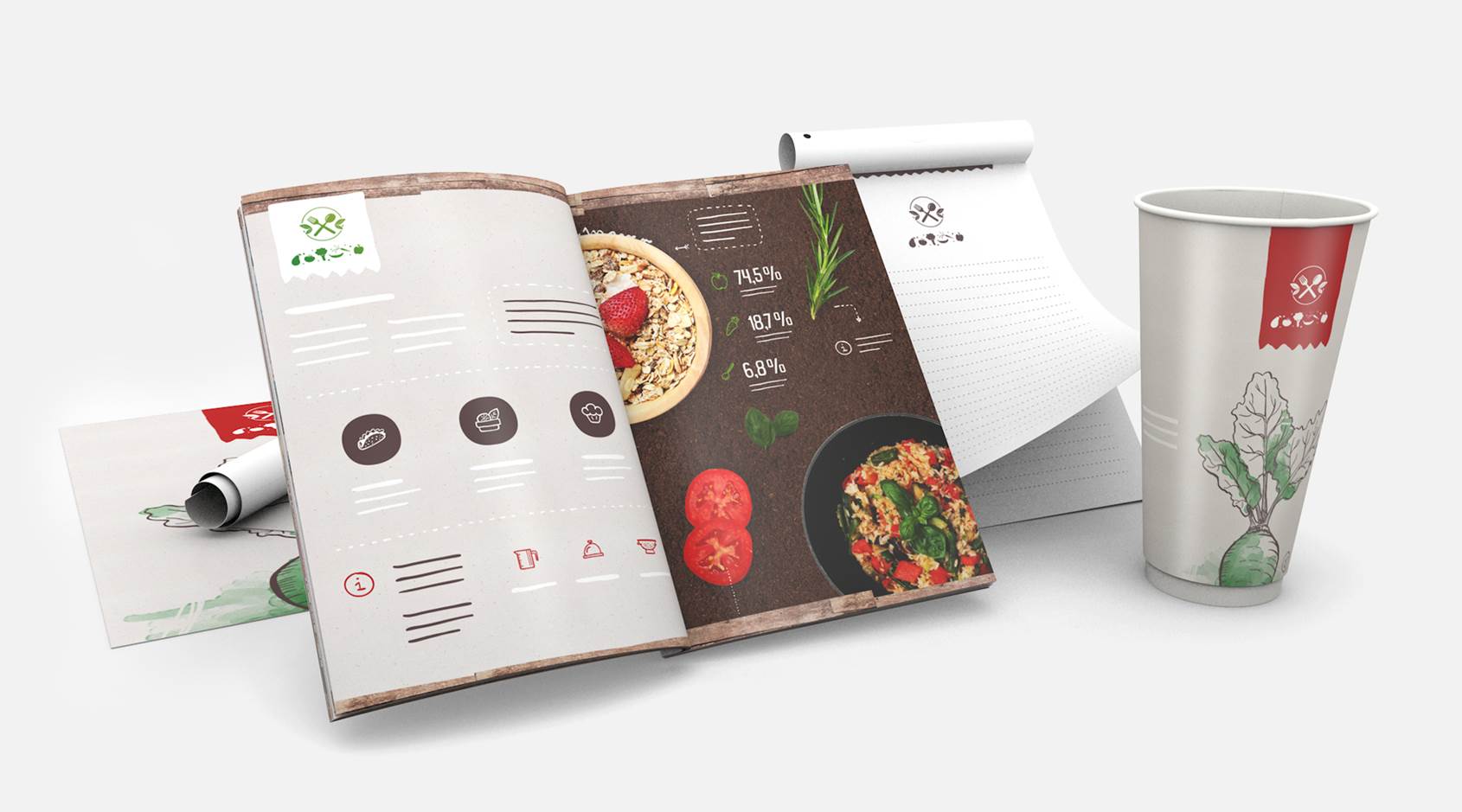 Other Catering Products
Do you need other print products for catering in addition to food-safe packaging? Our paper carrier bags are ideal for transporting cake boxes or could be used as sweet bags. We also offer paper cups, menus and placemats.
Gastronomy products