Instantly recognisable colours
Unlike in conventional four-colour printing, where colour shades are mixed, spot colours (also called 'solid colours') are printed as an extra colour using one single ink. When used correctly, spot colours allow for the faithful reproduction of specific shades regardless of external factors. They are a key element in accurate, consistent colour communication.
In order to ensure accurate colour reproduction, spot colour systems use set colour charts. At SAXOPRINT, we offer the PANTONE and HKS colour systems. To give an example, that means that if you select PANTONE® PLUS SERIES FORMULA GUIDE coated, uncoated 2nd Edition, 1st Printing, we can guarantees you an exact match with the PANTONE® 7548-7771 colour range across all of your print products.
Special colours HKS and Pantone in comparison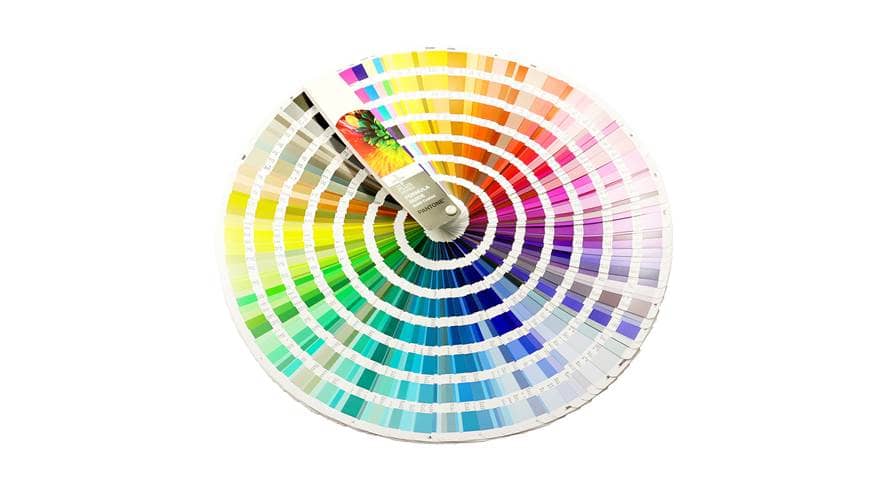 Pantone
1.728 spot colours, which are difficult to represent with CMYK
global certification, in compliance with high international standards
combinable with white, black and CMYK
Please find a list of our printable Pantone colours here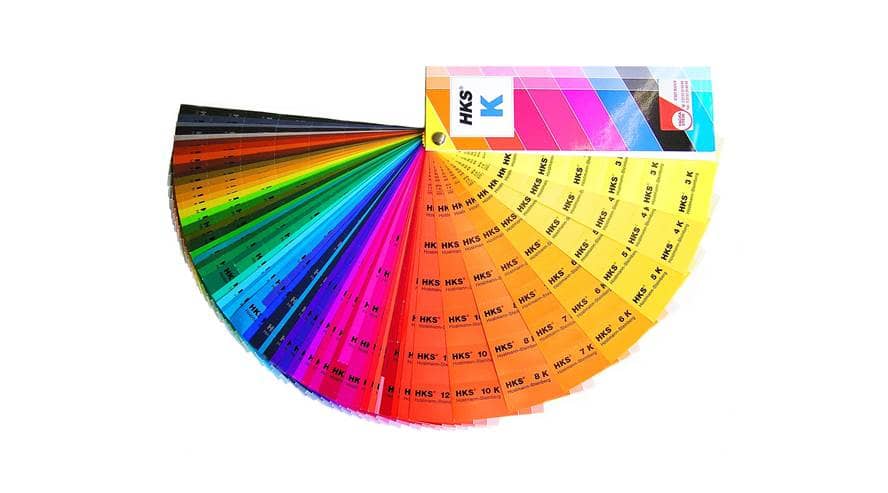 HKS
88 base colours, which may only be approximately represented by CMYK
low prices for spot colours
accurate and objective colour communication through the listed colours
combinable with white, black or CMYK
Picture Source: Daniel Ullrich, Threedots
It couldn't be easier to use spot colours with SAXOPRINT
Download colour charts here
To help you navigate the range of spot colours available, we provide you with colour charts for both of the systems we offer. Download them here and select the right colour for your corporate design. To make sure that the colours look the same on all types of paper, there are spot colour tones for different paper textures: we take account of this during printing to ensure that individual shades are consistent across a full range of materials.
Downlaod the Pantone colour chart
Getting spot colours right
As long as you name the right colour system in your artwork and provide the corresponding number, we can recognise the spot colour shade you want from your print files. Read our instructions on providing artwork for more information on how to specify special colours.
Ihre Vorteile im Überblick
More colour with Pantone-Print
Pantone and HKS spot colours offer a far greater colour spectrum than conventional CMYK offset printing colour technology. This enables us to meet virtually all of your printing needs. With these spot colours we are able to print every shade with consistent colour quality.
Well-suited to corporate identity
Due to the precise colour determination, Pantone and HKS colours are particularly well-suited to company logos, which are meant to mediate accurate recognition. In particular, rich and bold full tones can be accurately mixed with spot colours.
Same colour on different paper
To show that the colours look the same on different paper types, we offer our spot colours on both matte art paper and uncoated paper. For each colour, there is a specification for both uncoated (natural) and coated (matte or gloss) paper.
Selected products with spot colours