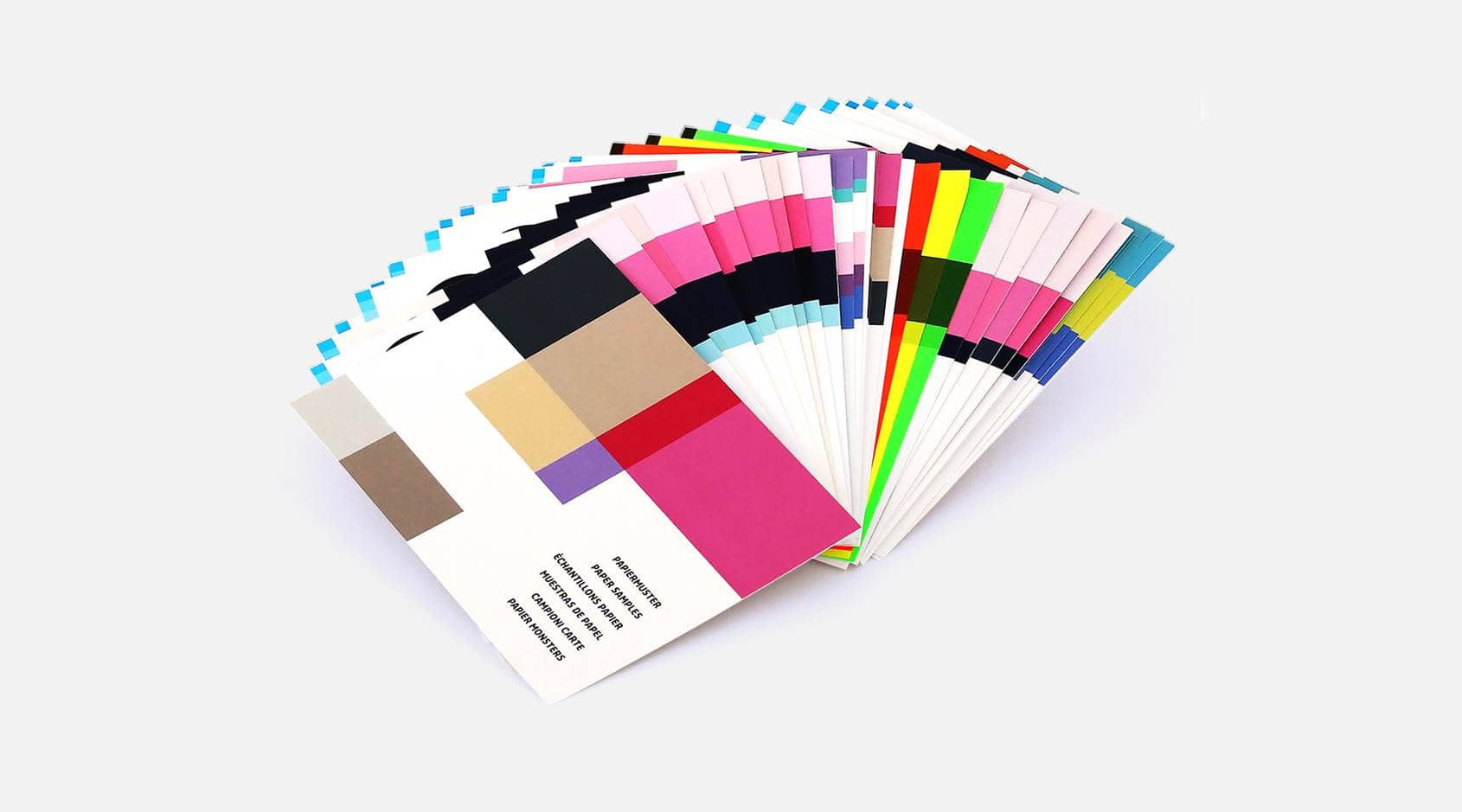 Paper Samples and Product Catalogue
With our Paper Samples Brochure, you receive an overview of all materials and finishing options. Feel the difference between offset, finish and special papers and get to know the appeal of effective UV coating and lamination.
Order Paper Samples
Advertising Materials For a Multitude of Purposes
Choose branded advertising materials to pique your customer's interest! SAXOPRINT prints your logo, your CI or your claim on diverse "give-aways". We make sure that your next customer campaign or your next event is running well. Let us introduce you to our product range for advertising materials.
Flyers & Leaflets – classics in advertising
Versatile folded leaflets or two-sided flyers are one of the most eye-catching image and claim displays ever. They combine short marketing messages with a lot of space for descriptions, offers or pictures. We print leaflets as advertising material in different formats, papers and folds. To print leaflets with a great look and feel, we offer high quality finishing such as UV coating and lamination.
Leaflets and flyers make brilliant handouts, direct mails, menu cards or just as information for trade fairs. It's easy to spread them and much easier to use. Choose flyers or leaflets from our advertising material to profit from all these advantages.
Ad poster printing service for a grand performance
Almost no other advertising medium generates as much public attention as large custom posters & advertising posters with emotive designs. Our posters are available from A3 to A0. Printing advertising posters is the perfect way to make your slogan and message well known – and impossible to overlook. Whether it's an event announcement, the launch of a new or improved product or general brand and image marketing, advertising posters are the perfect vehicles for wide-ranging outdoor advertising.
Especially in times like these, when many of us feel flooded with commercials, only an advertising poster with an innovative, minimalistic or humorous design can still catch our attention. In combination with smart colours, optical effects and emotional artwork, posters work as advertising material and can take advantage of natural human curiosity to generate attention.
Our brochures & catalogues
Brochures and catalogues are used for company and image presentations, annual reports, handouts and seminar documentation, as pictorials or diaries. Of course, they also can be used as classical advertising material for products, mail-order and travel brochures.
We offer special bindings for every use case and many different formats or setups for every requirement. Take a look at our brochure page to print high-quality brochures at low costs.
Sending customers thank-yous with cards
Custom cards for business customers can also be a creative way to advertise. Before upcoming trade shows, in-house exhibitions or events, your invitations can be sent by post along with informational material. Custom printing allows businesses to have their unique slogan or logo printed on appointment cards, business cards or invitations.
Businesses who decide to use a specialised card printer can:
Have their cards printed affordably in large runs and high quality
Have a slogan printed on the invitation itself
Place their card printing order simply and easily online
Use modern and personal advertising material
Before an order goes into production, customers can choose from a large selection of paper types. Invitations from our UK online print shop can be printed on papers with grammages of 280gsm or 350gsm. Paper weights of 170, 250, 300 and 400gsm are more suitable for printing cards with photographs. SAXOPRINT custom cards can be printed on either one or both sides.
Our card prints offer colour scales (colour systems) such as 4/4, 4/0 (Euroscale), 1/1 and 1/0 (black), 1/1 and 1/0 (HKS/ Pantone), 2/2 and 2/0 (black + HKS/ Pantone), and 5/5 and 5/0 coloured (Euroscale + HKS/ Pantone) for printing your advertising cards. To increase the durability of the cards, the print shop can apply a UV coating as finishing. Should you need perforations, you can select from between one and six perforation lines for postcards from our online print shop.
Printing cards with bonus areas – important for gaining and keeping new customers, many retailers reward their customers for loyalty with bonuses. Printing bonus cards allows retailers to increase and build up their regular customer base at the same time. Bonus cards ordered from card printers can be printed with your slogans or company logo in various designs.
Order custom calendars with individual designs from our online shop
To give you a little inspiration for your calendar along the way, we invite you to take a look at our blog.
We have put together a collection of 50 unique and striking designs for your 2023 calendars. Creative minds from all over the world have designed examples of decorative wall calendars for you that are as varied as our seasons.
Get ideas from intricately illustrated calendars, modern and playful variations, impressive examples with dynamic photo images, or simply traditional, imaginative examples. Then let your creativity run wild, and give each of the 12 months in your 2020 calendar a unique look.
2020 deserves careful planning. Calendars help you to keep track of events and coordinate your appointments. We will show you how quick and easy it is to create a calendar with our free-of-charge calendar designer.
Configure your custom calendar
Select your layout
Upload your logo
Upload images and photos
Order your calendar!
Stickers
Putting messages on walls or windows, or even on laptops or doors can bring your advertising claim to your customers or business partners. Use our wide range of stickers as classic advertising material, as a label on your packaging, as give-away or just as fun for kids. There are a lot of use cases for stickers in marketing. It's up to you to have the heart to use them.
Fan clappers – the advertising medium to liven up your event
Fan clappers are noisemakers and advertising banners in one, which makes them the perfect advertising material for all manner of sports events. Because fan clappers do not conflict with the safety regulations in stadiums, the public can use them at any sports event. Custom-printed fan clappers are an especially effective direct advertising medium in football stadiums: They are visible during the entire match and also have a positive recreational character. SAXOPRINT advertising material like fan clappers, stickers or calendars help you create a successful advertising campaign.
When you have custom fan clappers printed by the SAXOPRINT online print shop, you place your advertisement right into the hands of your customers. Because printing fan clappers is affordable, they make ideal free giveaways with a long-lasting branding effect. Widespread distribution within your target audience is guaranteed, and custom-printed fan clappers are especially suitable for regionally active businesses. Almost anything can be printed on their practical format – from logos and slogans to specific statements or current promotional offers.
We make sure that your custom-printed fan clappers are especially durable by producing them on robust print paper and celloglazing on both sides. They can survive a whole game with no problem. After the match, viewers like to take the fan clappers home with them. They can become collector items, souvenirs or even be used as wall decorations for an enduring advertising effect. Should they be left behind in the stadium, after all, they can be disposed of in an environmentally responsible manner, which sets them apart from conventional plastic fan articles. A recycled fan clapper conserves resources – and might even return to our factory as part of our CO2 neutral printing process.
Custom-printed fan clappers are also ideal as:
Safe noisemakers for children and youths
Fan articles for indoor sports events like ice hockey, swimming and volleyball
Unusual gift certificates and promotional lead-ins
Effective instruments for new clubs to build up a fan base