Product Information for Paper Carrier Bags
Paper Carrier Bags in Overview
With Rope Handles
10 x 5 x 10 cm
10 x 10 x 36 cm
16 x 8 x 23 cm
24 x 10 x 34 cm
30 x 10 x 40 cm
35 x 10 x 25 cm
35 x 10 x 35 cm
40 x 10 x 30 cm
40 x 10 x 35 cm
45 x 12 x 35 cm
54 x 14 x 45 cm
hand length (50 cm)
shoulder length (80 cm)
white | black | blue | red | grey
170gsm (up to 1 kg)
white kraft paper
200gsm (up to 2 kg)
brown kraft paper
190gsm (up to 7 kg)
240gsm (up to 10 kg)
silk/gloss finish paper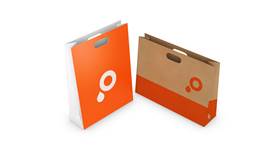 With Die Cut Handles
24 x 10 x 34 cm
30 x 10 x 40 cm
35 x 10 x 25 cm
35 x 10 x 35 cm
40 x 10 x 30 cm
40 x 10 x 35 cm
45 x 12 x 35 cm
54 x 14 x 45 cm
die cut handle (9 x 3 cm, oval)
170gsm (up to 1 kg)
white kraft paper
200gsm (up to 2 kg)
brown kraft paper
190gsm (up to 7 kg)
240gsm (up to 10 kg)
glossy paper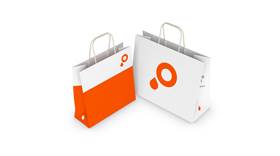 With Twisted Paper Handles
24 x 9 x 24 cm
24 x 9 x 32 cm
31 x 12 x 25 cm
31 x 12 x 41 cm
from 2,000 bis 50,000 units
120gsm (up to 1 kg)
white kraft paper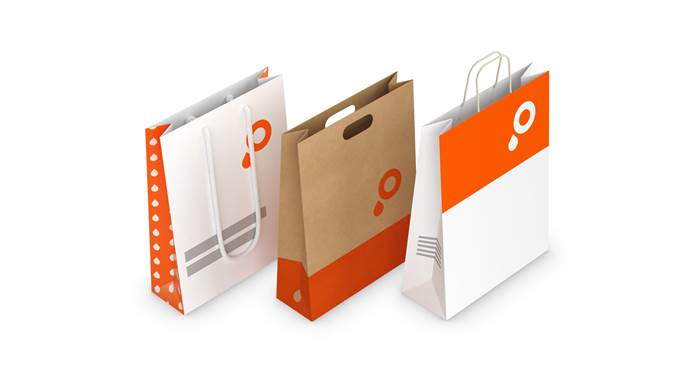 We are used for:
Product packaging with your logo
Give-aways at exhibitions or events
Shopping bags for your boutique
Gift bags for your customers
Rope Handles
Our rope handles can be hand length (50 cm) or shoulder length (80 cm) in white, black, blue, red and grey. Rope handles are made of synthetic PP fabric and are secured, by hand, with four knots inside—Wine Bags and Mini Bags also have exterior knots.
The 9 mm version is stuffed with cotton. Therefore, it is especially soft and comfortable to carry.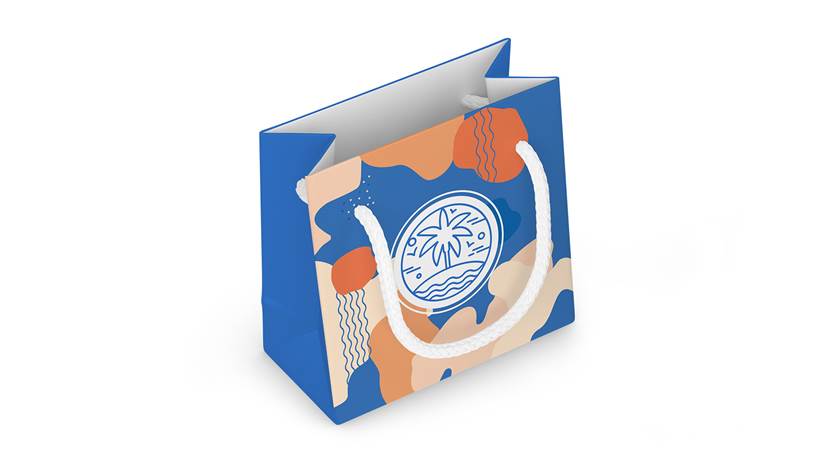 Die Cut Handles
Die cut handles are punched out in a 9 x 3 horizontal oval. The reinforced handle allows for a secure and comfortable grip. With the handle directly integrated in the bag, it looks tidy and compact.
Die cut handles are available with glossy or matt laminated paper or natural paper.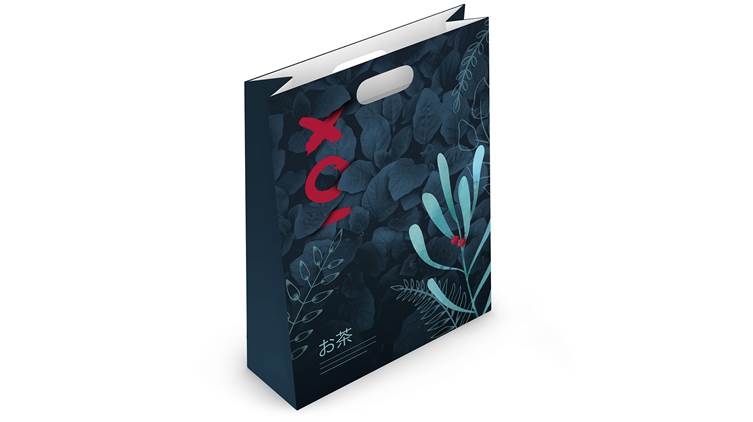 Twisted Paper Handles
Twisted handles are made of paper and are hand length. They can be ordered in black or white. The twisted paper has an elegant appearance and enhances the strength of the material. The handle is mechanically fastened to the bag.
These bags come with an optional reinforced base.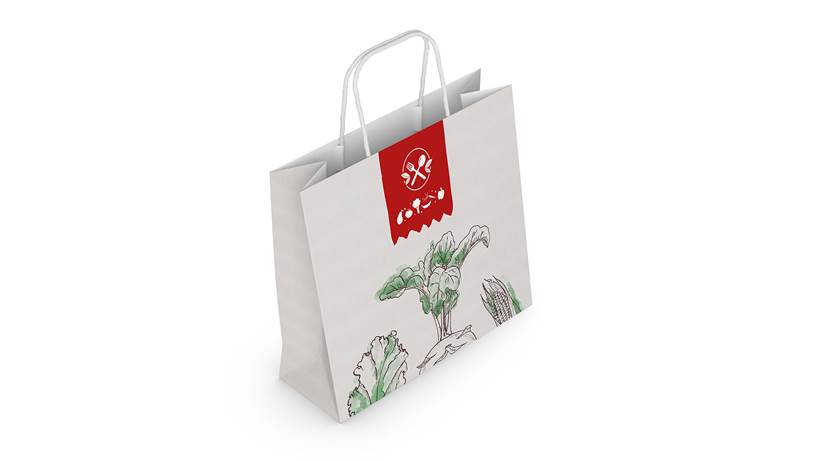 Materials for Carrier bags
White Kraft Paper
120 | 170gsm - up to 1 kg
White kraft paper is timeless. It is made of wood pulp which is strenghted by glue and alum. The white uncoated surface allows for a true colour contrast and has a vivid, high-quality feel.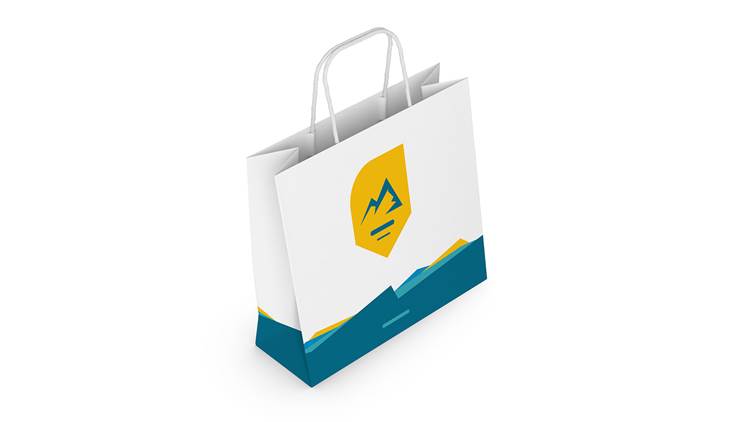 Brown Kraft Paper
200gsm - up to 2 kg
Our brown kraft paper is so strong that it does not need to be additionally reinforced. It is made out of 100% wood pulp, and strengthed by glue and alum. The brown colour of the uncoated paper looks natural and gives a high quality impression. Some colour deviation may occur due to the paper colouring. A white underprint is not possible.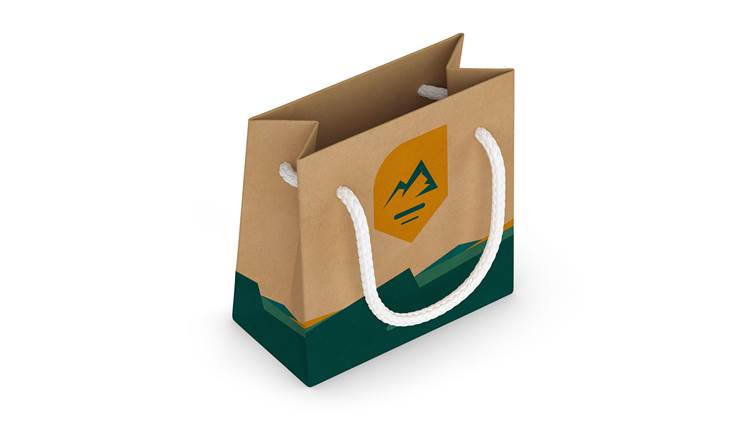 Silk/Gloss Finish Paper
190gsm - up to 7 kg
240gsm - up to 10 kg
Silk/gloss finish paper is refined with a synthetic matt coating, allowing for high reproduction of details and a better printing quality - especially for pictures and outlines. Our bags with silk/gloss finish paper are laminated. You can choose between matt and gloss lamination.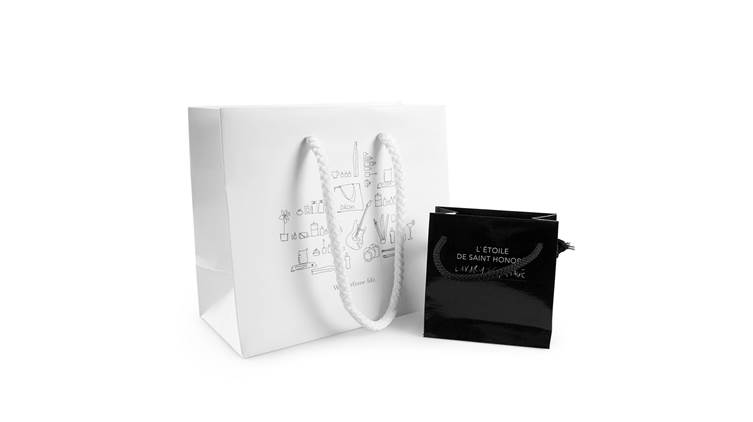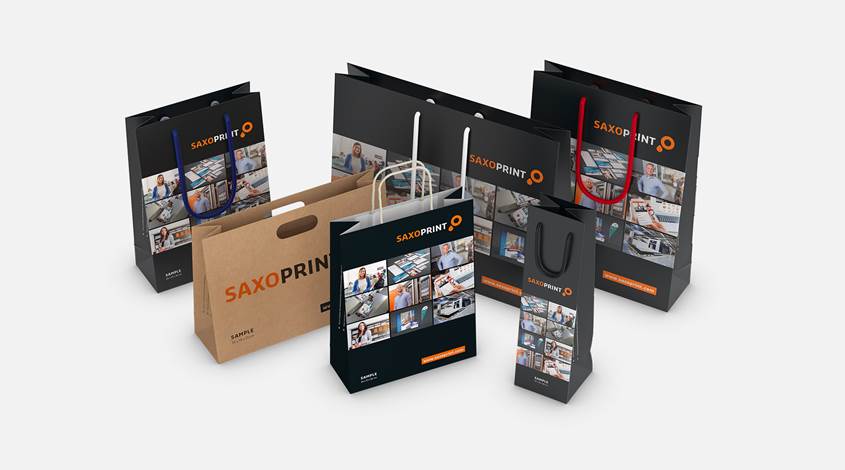 Carrier Bag Sample Set
The Carrier Bag Sample Set gives you an overview of the different types of bags, materials and handle options we offer. Available in SAXOPRINT branding or neutral.
Order now
FAQ's for Carrier bags
How long are hand-length rope handles?
Our paper bags with rope handles are about 50 cm long including knots.
When should I consider choosing paper carrier bags with shoulder-length rope handles?
If you think your paper bags will be carried for several hours or the contents of the bag will be heavy, we recommend using shoulder-length handles with a thickness of 9 mm. This way your customers can carry their bags comfortably.
Can the ink colours of twisted paper handles rub off?
In rare combinations of hand sweat and hand creams, discoloration may occur. If you are worried about this being a problem, you can use white (uncoloured) twisted paper handles.
Print Practical Paper Carrier Bags and Turn Heads
Carrier bags are much more than just a way to transport your purchases; they are your contact with your customers. Whether they are carrying your product home in a shopping bag or giving it as a present in a gift bag, printed carrier bags from SAXOPRINT ensure that your customers receive your message. Durable paper bags of the highest quality will accompany your customers in all sorts of different situations. From personalised shopping bags, to personalised gift bags to branded bags for exhibitions, your message is spread quickly and easily through your customers.
A Carrier Bag for all your Exhibition Needs
For exhibitions, printed carrier bags are a must-have! It is worth it just to have something to comfortably carry all the advertising materials, like flyers and brochures, home. To ensure success, they should satisfy these demands. If you are handing out compact flyers or thin brochures, a simple paper carrier bag will suffice. Use your company's logo or current advertising campaign to cover the bag completely—the entire surface area of the carrier bags are printable. Draw your customers in with simple branded bags with twisted handles. These printed paper bags captivate through simple and elegant white kraft paper and can be provided with a separate cardboard base.
Content of the Bag Determines the Material
If you are offering a larger assortment of advertising material or heavier materials, we recommend a larger sturdier carrier bag with rope or die cut handles. You can order these printed paper bags from SAXOPRINT with the options of sturdy coated paper with an additional matt or glossy lamination or uncoated white or brown kraft paper. Your choice of material can be adjusted for every possibility important for your design and appearance. Stay on-trend and choose uncoated kraft paper to receive a natural appearance, which will enhance your logo. Please note that slight variations in colour can occur due to the natural brown paper. For the best results, choose logos, symbols and lettering that only have one colour. Laminated white paper is better for multiple colours. The colours shine through the glossy coating to achieve a spectacular and up-scale appearance. Matte lamination doesn't lose its impact either, its stylish look and a high-quality touch speak for themselves.
Exhibition bags also have various handles to choose from. Not only does design have an important role, but perhaps more importantly is the weight of the contents. What do you want to transport with your carrier bag? Here you have a choice between different handle strengths and different handle lengths as well as a punched out or die cut handle. These bags all have a reinforced edge running along the top edge as well as a glued in reinforced cardboard base. The only question is how comfortable do your bags need to be for your customer. In particular, die cut handles should only be used as exhibition bags whose weight does not exceed a certain limit. Rope handles (particularly shoulder length rope handles) on the other hand, are practical for large and heavy loads. These can also be reinforced to increase comfort while carrying.
Large Bags are more Visible
Besides the diversity and customisable design possibilities, other factors are important for exhibition bags. To really stand out, we recommend the especially large format for paper carrier bags. You are probably not the only stand at the exhibition. Every customer that comes by only have two hands and therefore many bags end up inside of other ones. Make sure your bag is one of the largest! This way you ensure your visibility at the exhibition and the bags of your fellow exhibitors disappear inside your own. These printed paper bags also make great shopping bags for your boutique or clothing store. With SAXOPRINT, your custom paper carrier bags or shopping bags are printed in the highest quality. Impress your customers by connecting your advertising with the convenience of having something to carry.