*Business Cards starting at £20.45 (net price for 50 business cards, 85 x 55 mm, 1 side, 1/0-coloured, 250gsm gloss finish paper).
Go to offer
Product Information for Business Cards
Business Cards in Overview
Shape
Pointed corners
Rounded corners
Colour Mode
1/0 | 1/1 black
1/0 | 1/1 HKS
1/0 | 1/1 Pantone
2/0 | 2/2 black + HKS
2/0 | 2/2 black + Pantone
4/0 | 4/4 Euroscale
4/1 Euroscale + black
5/0 | 5/5 Euroscale + HKS
5/0 | 5/5 Euroscale + Pantone
Material
170 | 250 | 300 | 400gsm
silk/gloss finish paper
250 | 300gsm
natural paper
250 | 300gsm
recycled paper
280 | 350gsm
postcard board
300gsm
uncoated board
300 | 450gsm
chromo board (coated on both sides)
Processing
creasing (for 4 sides)
flat (unfolded)
Finishing
UV coating matt | gloss
lamination matt | gloss
soft touch lamination
dispersion varnish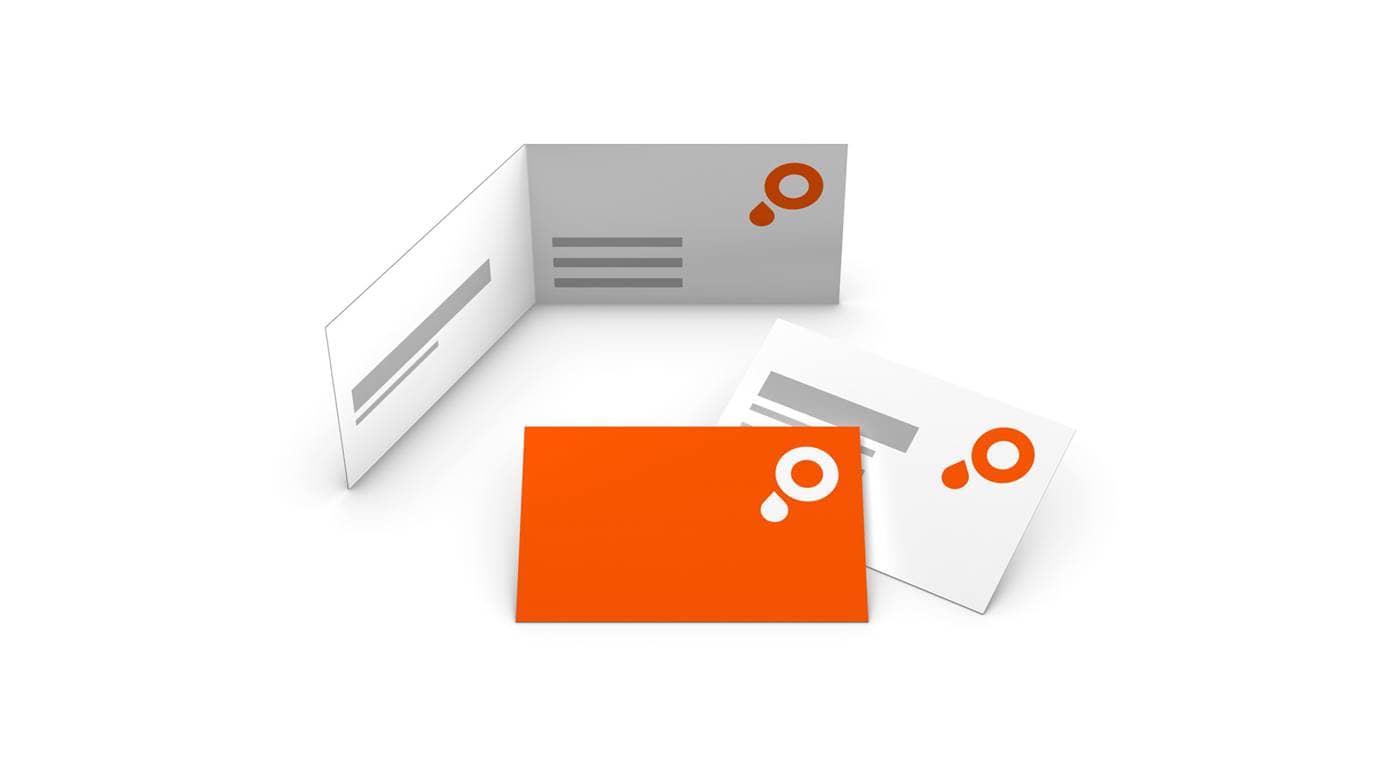 Used for:
Personal cards for each member of staff
Presenting your company's contact details on a card
Blank business cards for creative customisation
Materials for Business Cards
Choosing the right paper
The type of paper used for business cards is becoming increasingly important. A few years back, most companies used standard options such as 250gsm illustration paper. Now, however, thicker papers in the 300 to 400gsm category are becoming increasingly popular. The reason for this development is that, as well as making the card strudier and easier to handle, thicker papers are a simple, targeted way of demonstrating a quality-orientated corporate ethos.
Silk/Gloss Finish Paper
170 | 250 | 300 | 400gsm
This paper is finished with a synthetic silk or gloss coating. This creates a more finished, smoother and stronger surface, enabling high reproduction and better print quality, particularly in the case of pictures and contours.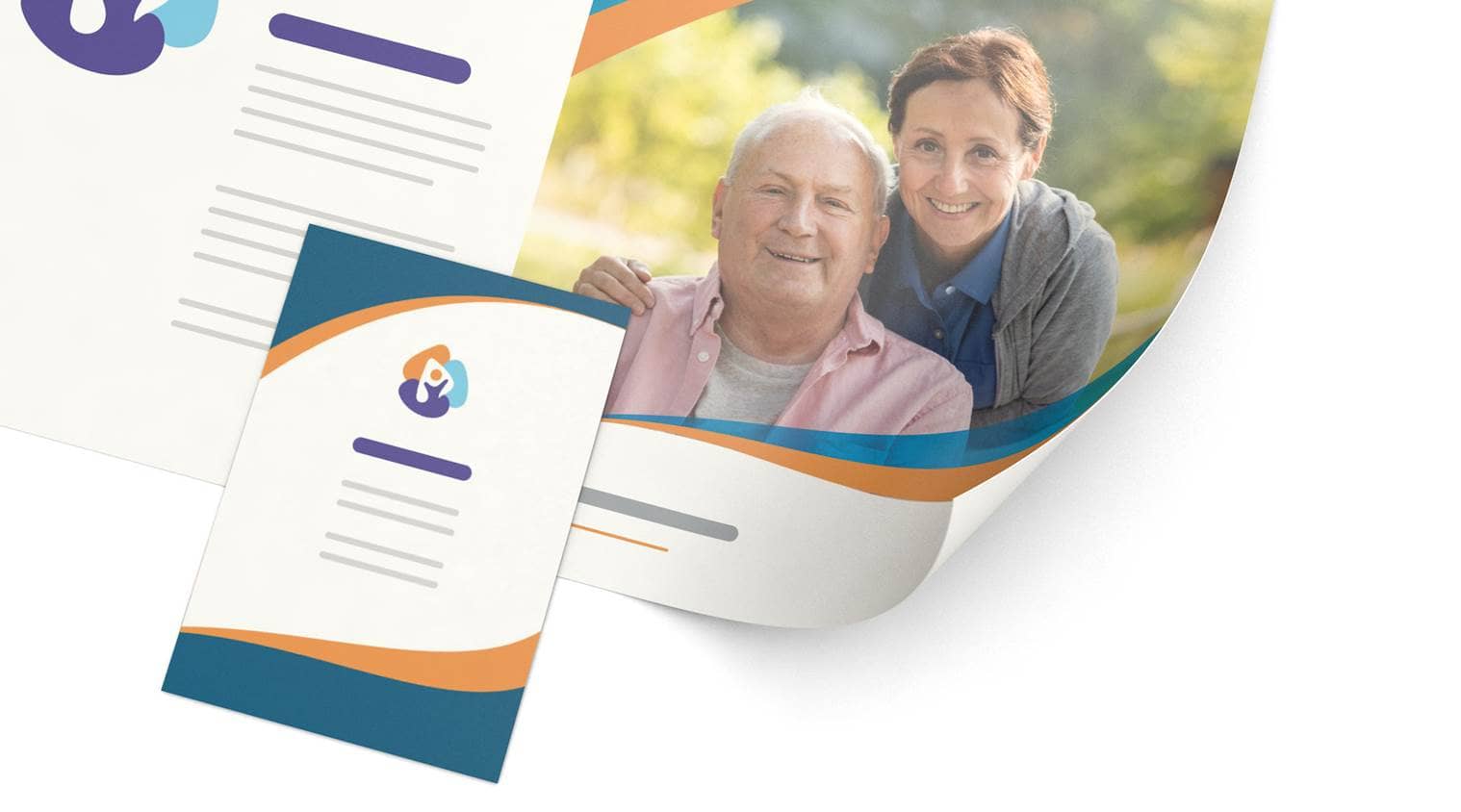 Recycled Paper
250 | 300gsm
Recycled paper consists of 100% reused paper. As well as saving wood resources, in comparison with conventional paper production, more than 70% of the energy and water used is saved. In short: Recycled paper significantly protects the environment.
Our recycled paper 250gsm is FSC® certified.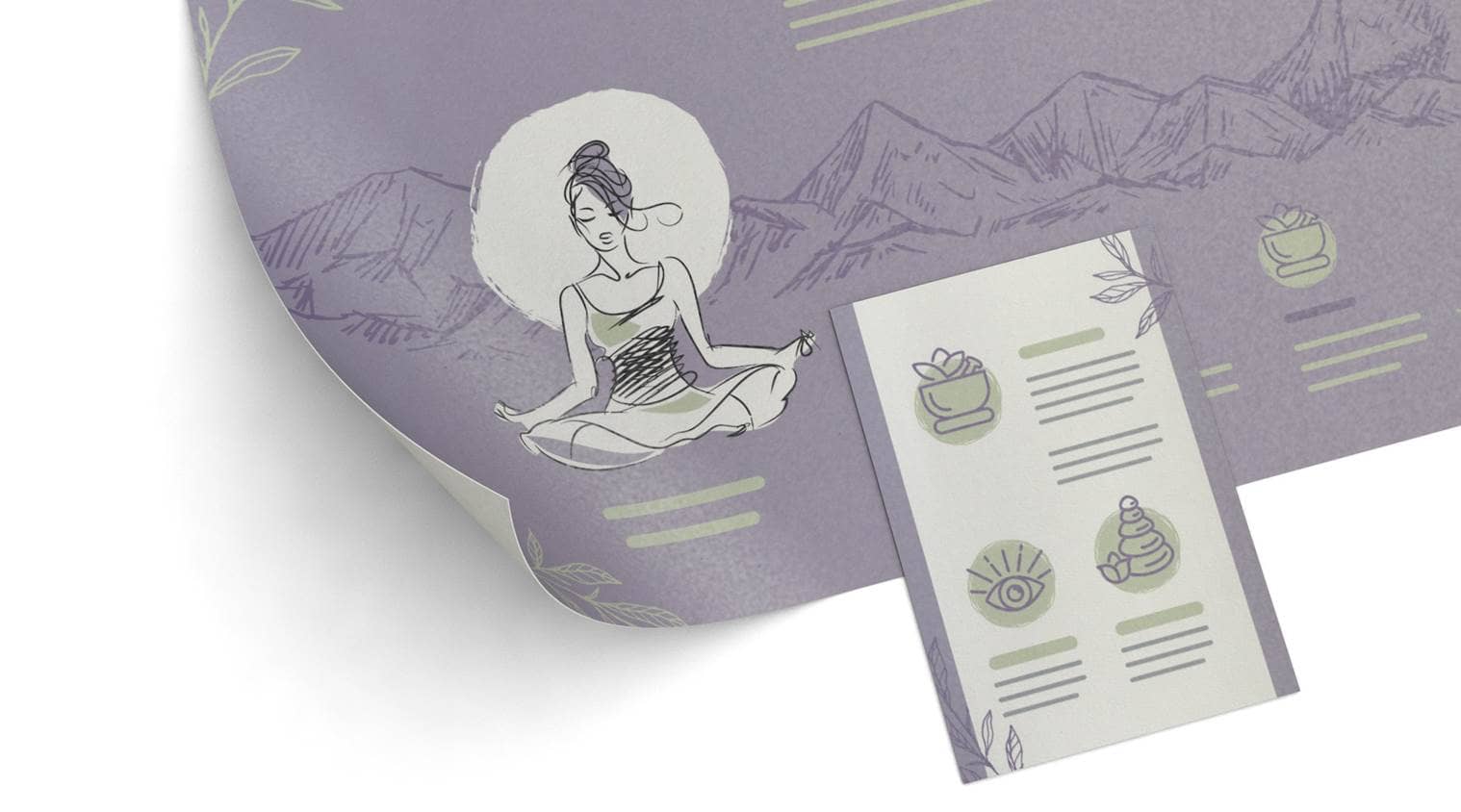 Natural Paper
250 | 300gsm
All paper that is not coated during its manufacturing process, is known as natural paper. So natural paper is an uncoated paper, which gives the print product a very good level of opacity and a vivid and high-class look and feel.
Our 250gsm natural paper is FSC® certified.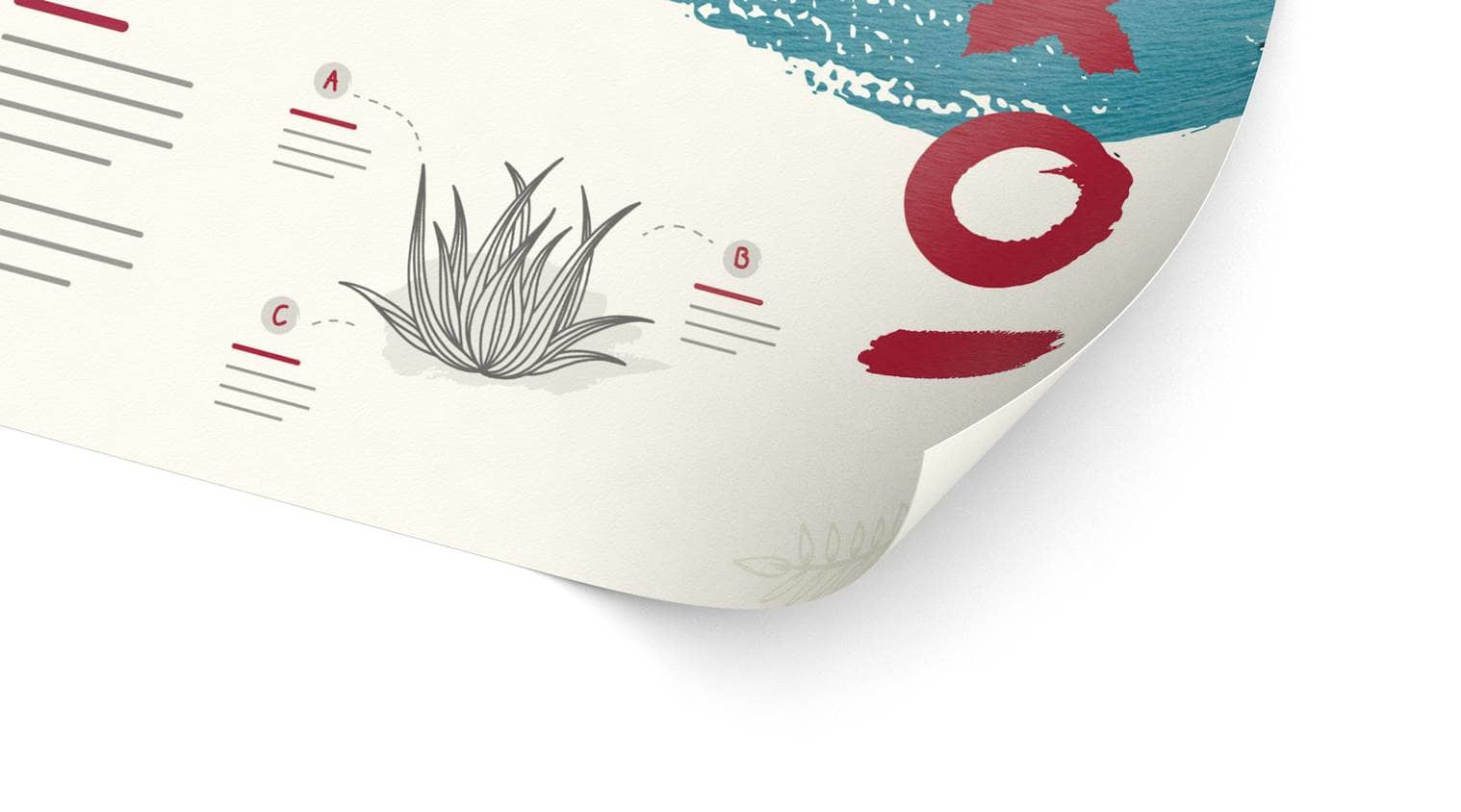 Chromo board
300 | 450gsm
Chromo board is coated with a silk matt finish on both sides and has a smooth surface. It is particularly robust and tear-resistant, making it suitable for high-quality products or advertising materials that require prolonged use. As the surface is coated on both sides, the paper is not writable or stampable.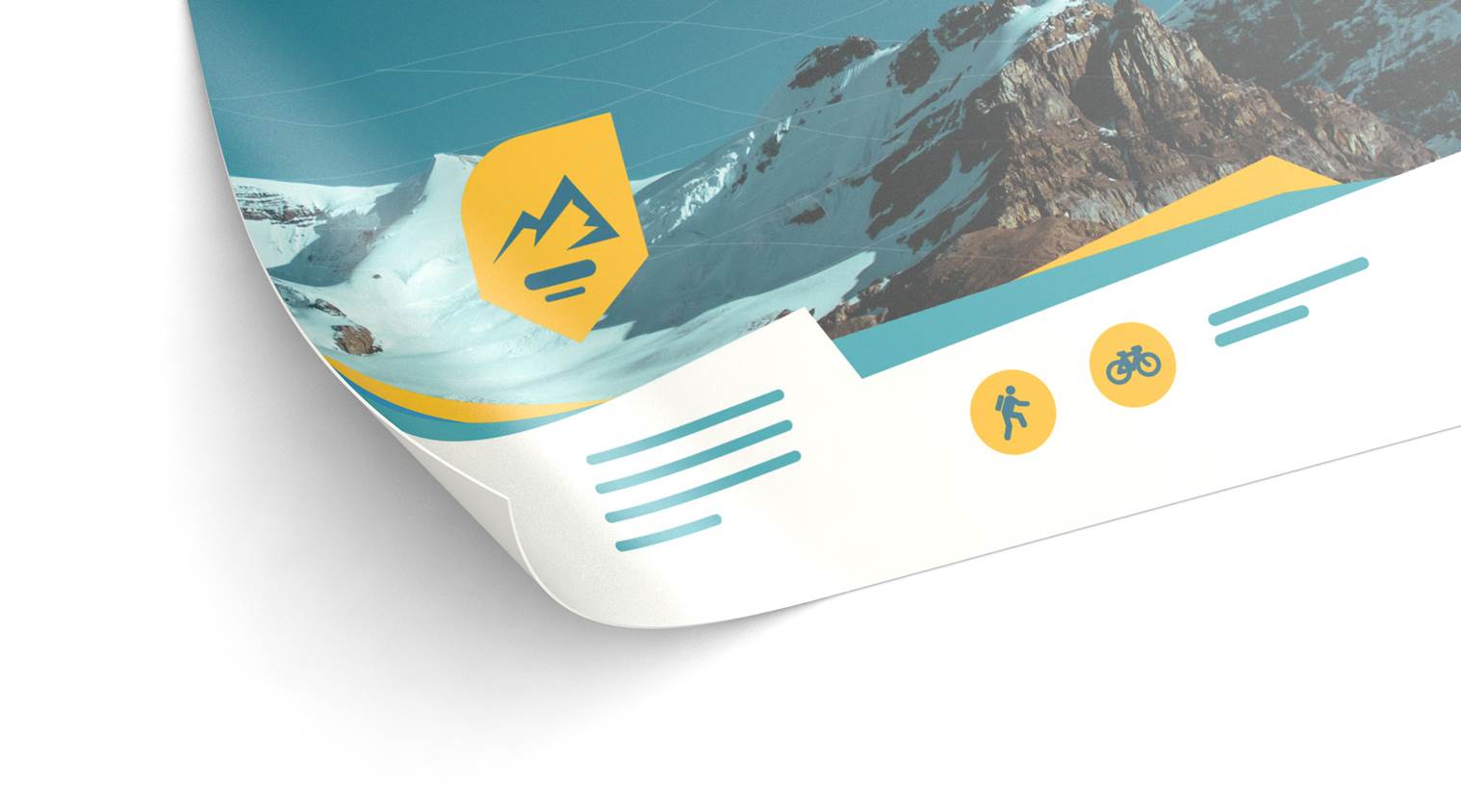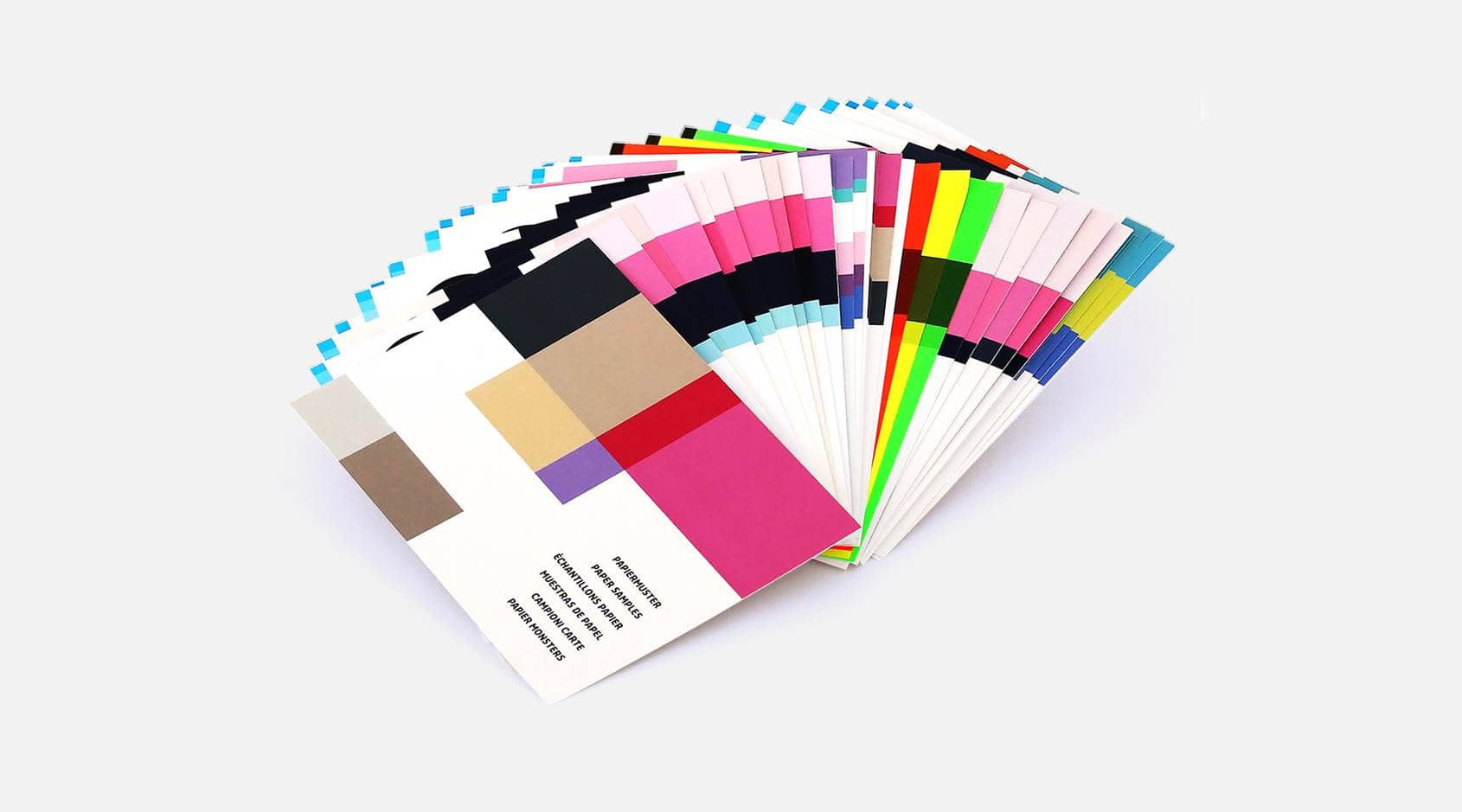 Paper Samples and Product Catalogue
With our Paper Samples Brochure, you receive an overview of all materials and finishing options. Feel the difference between offset, finish and special papers and get to know the appeal of effective UV coating and lamination.
Order Paper Samples
Finishing Options for our Business Cards
To make your business cards sturdier and easier to use, add a finishing: the right coating will protect the printed information from dampness and improve the look and feel, all the while increasing colour brilliance. Soft-touch lamination will give your business card a silky surface and enhance colour contrasts. Our UV coating protects cards from rubbing and scratching and against wetness, making them ideal for outdoor use. We offer all types of finishing on both the front and back of the card to increase the stability and sturdiness of your business cards.
Lamination
matt | gloss | soft touch
Give your product an elegant look and high-quality feel. Emphasise your quality standards with lamination. It enhances the colours and protects the product against external influences.
UV Coating
gloss
Enrich your printed products with UV lacquer and give your order a high-quality touch. Thanks to modern finishing methods, your product is highly resilient and resistant to external influences.
Business cards with dispersion coating
Matt finish
Seal your print products with our environment-friendly dispersion coating. It not only gives the paper an elegant silky finish, but also provides reliable protection against abrasion and fingerprints.
Spot Colours: HKS & Pantone
Create a high level of recognition with individualised spot colours. Spot colours with HKS or Pantone achieve a unique spectrum of colours and a faultless representation.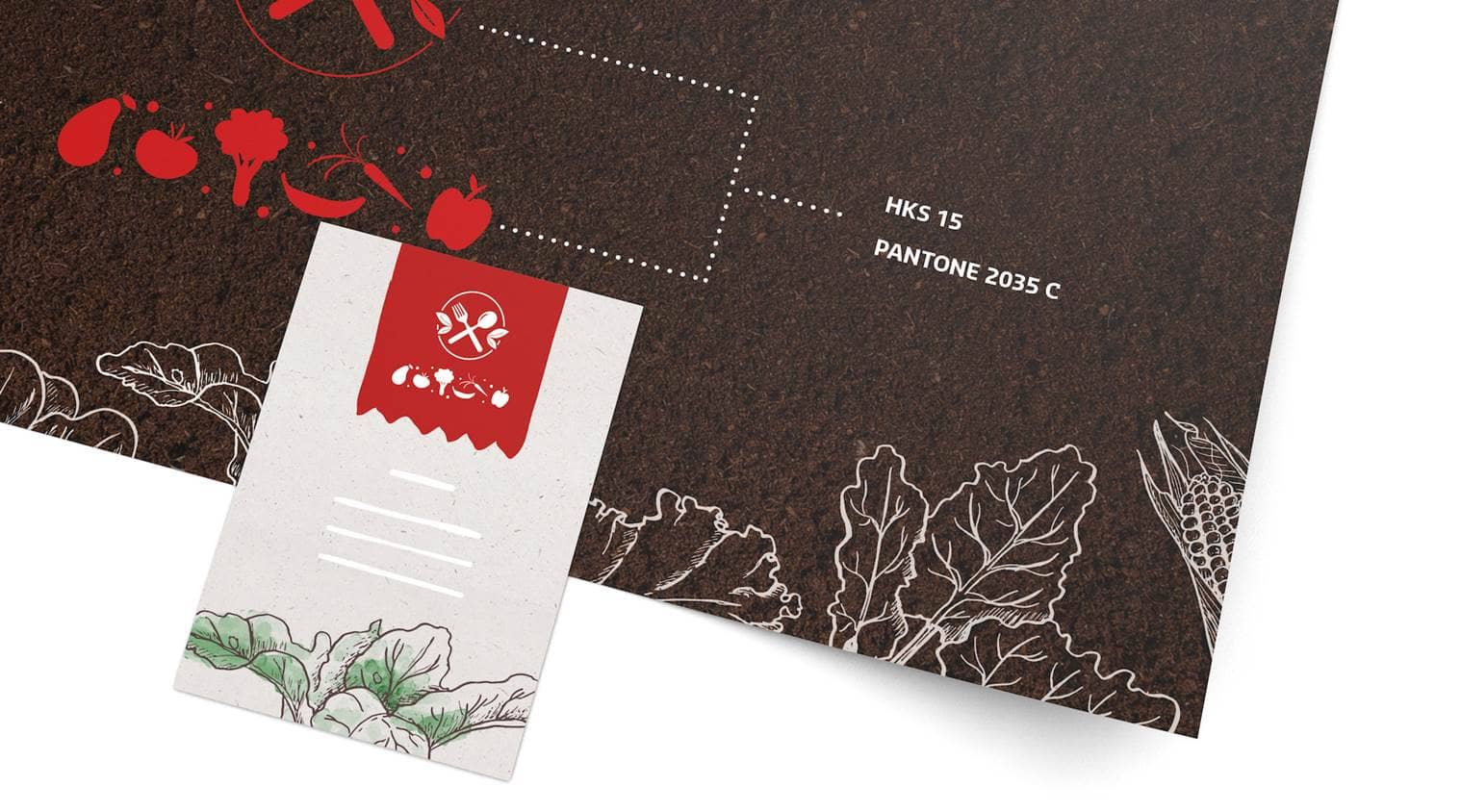 FAQ's for Business Cards
My company logo has a specific HKS/Pantone colour. Can these colours be reliably reproduced?
Yes, the colours can be reproduced to the right shade. For this to happen, you should order your business cards in 5-colour print (Euroscale + HKS / Pantone) instead of 4-colour print. Alternatively, you can choose 2-colour (black + HKS or Pantone of your choice) if you only want to print black text apart from your special colour.
How do I avoid white edges around my business cards?
Always add a trim allowance of 2 mm to your artwork file. Make sure background pictures and images close to the edge of your design should also extend into this area so we can cut them. This prevents thin, white edges from forming after cutting. More information can be found in our Artwork Instructions Guide.
What's the best way to create business cards?
Why not download and use our print templates free of charge? Alternatively, integrate our SAXOPRINT® pro design add on into Adobe InDesign or other desktop publishing software. If you don't have professional software or graphic design know-how at your disposal, our SAXOPRINT Designer application is just right for you: all you need to do is upload your logo, adapt the colours to match yours, and then add elements such as contact details. The design will stay saved in your Customer Area so that you can re-use it whenever you want to.
Business Cards: A Living Piece of Printing History
When you're meeting prospective clients or business partners for the first time, breaking the ice and making a good impression is crucial. And despite the fact that we now live in a digital age, there is nothing quite like a tradition from the 17th century when it comes to representing your company: yes, business cards remain a key item of promotional material. First developed in the upper echelons of French society in the 1600s as a way for aristocrats to announce visits and introduce themselves to the Royal Family in an adequate fashion, "calling cards" were left at the court of the Sun King, Louis XIV, if the demi-god himself was not there to receive visitors. Larger than today's business cards, these sheets were often used to leave short messages, too. In the course of the 19th century, the middle classes also began to use calling cards as a way of showing their status, profession, and pedigree; the mini-format printed cards were often elaborately embellished with ornamental designs, coats of arms, and such like. As industrial development really took a hold around 1900, businessmen and entrepreneurs increasingly found themselves needing to exchange contact details, and the calling cards of yore had finally become the business cards of today, providing information about the person handing them out – and offering them a space for self-promotion, too!
Why are business cards important in the world of work?
In business life, solid deals are still based on good personal relationships. Finding new customers and getting your foot in the door requires sales and communications skills – and all the usual promotional materials, too. Business cards which are designed and printed in such a way as to differentiate themselves from the competition's will lodge in people's minds (and open a few more doors for you to get your foot in…). Given their importance, we would recommend spending just as much time designing business cards as you would spend on crafting the layout for a flyer. After all, a business card has several jobs to do at once:
It should reflect your company's ethos of professionalism;
Ideally, a creative design will help it stand out from other business cards;
Using corporate design and logos, it will be easily recognisable as company material.
What should go on a business card?
Before you start trying to answer this question, you should decide what the purpose of your business card is: is it just there to provide people with your contact details, or do you need it to awaken curiosity on first contact? The more precisely you imagine the situation you want it be used in, the better you will be able to make your card a cut above the competitions' efforts. Other things to think about are:
Am I trying to transmit a specific message with this card? (e.g. do I want to refer people to an advertising campaign)?
What kind of information is my target audience interested in?
What is the impression I want my business card to make when I give it to customers/prospects?
Which contact details are relevant to my customers/prospects? Is it enough to put your name, telephone number, and e-mail, or should you be adding a website, social media profiles, etc.?
Business cards for events and trade fairs
At industry events, business cards are often used as give-away vouchers to attract people to stands and pavilions – by offering a free coffee, for instance. The idea is that it is far easier to get into conversation with people about products and services at your company stand than anywhere else; finishing the conversation with a business card featuring contact details is the ideal way to leave a good impression.
When you are at smaller-scale conferences, it's expected that you will have business card with you in case you need to exchange contact details with others. This is where the pocket-sized business card format (85x54mm) really comes into its own, slipping easily into suit jackets and wallets alike.
Tips for designing business cards
Which size should I opt for?
Business cards which adhere to the standard credit-card dimensions or 85x55mm are the most likely to stay with customers and prospects: they fit into almost every sized pocket and wallet, which makes them easy to carry – for you and for your customer/prospect. You can experiment with a range of business card variants to see which ones increase their impact:
One-sided or two-sided print
Portrait or landscape format
Creased, four-sided folding versions
The most popular variant is the classic two-sided print in landscape format, but you can add your own input and really distinguish yourself from the competition by opting for folding business cards or portrait-format business cards. Nevertheless, it is important to remember that these kinds of cards are not particularly suited to use in rolodexes (yes, some people really still do have them). The main drawback of portrait-format cards is that they need more lines for complete contact details than landscape-format designs.
What has to go on a business card?
Most people have very specific expectations of business cards they are given, so depending on your target group, the specific purpose of your card, and the impression you are looking to make, we would recommend including the following elements:
Company name (including legal form and logo);
Company slogan or area of business;
Full name of person handing out the card (perhaps with academic titles);
Position in the company (managing director, head of sales etc.);
Telephone contact number (including international dialling code if likely to be required);
Personal e-mail address (not an "info@..." mailbox), web address of the company homepage;
Company address (important if your customer/prospect will be required to visit you at any point).
The company logo should always be the most striking element of your business cards; corporate design or company colours and fonts as already used on existing advertising materials or websites both raise rates of recognition and convey a high degree of professionalism.
QR codes can be added to business cards in order to refer recipients to a specific website or as a way of measuring the success of an advertising campaign. Mini-maps with "How to find us" information should only be included if they can be positioned and reproduced legibly.
Which design rules should I take account of?
Regardless of their purpose and the contact information or advertising messages they convey, there are some basic design principles which apply to business cards of all kinds:
Fonts should be easy to read: avoid anything too elaborate or overly curvy; simpler fonts with serifs are always easy to read on printed materials.
Choose one single font and stick to it, using different sizes to distinguish between blocks.
Ensure that there is enough blank space so that the recipient can locate and read information easily.
The clearer the writing and the more free space you leave on the card, the more the recipient will (subconsciously) gain the impression that your company is an efficient, well-structured organisation.
Which colours should I use?
Always use your company colours on all advertising materials to ensure brand recognition and maintain a coordinated corporate look. Our printing company offers four-colour, HKS, and Pantone scales.
If you do not yet have specific corporate colours, then select the shades and designs you think will best reach your target group. Remember that colours elicit emotions from all humans and, depending on personal experience, draw forth various associations.
Bright red generally signifies openness, forthrightness, even aggression, and is often associated with fast, cheap, or edgy products. Blue, meanwhile, is a more relaxing colour which, according to a study conducted by Hallocks, is both men's and women's favourite colour. If your target group is predominantly male, opt for stronger colours; women, however, tend to prefer softer, gentler tones such as violet.
Where should I put the company logo?
On a webpage, users expect to find company logos at the top left; that is, after all, where people begin to read. On business cards, however, the comparatively limited space means that there is no one typical point from which to commence reading; in turn, this allows a certain degree of freedom. Regardless of precise positioning, the most important thing is that the logo is visible at first glance and adequately sized in relation to the text and any other design elements.
If text on the card is going to be align right, position the logo top right on the card; the same applies to left-aligned or centred texts. Aligning logos and texts together makes cards easier to read. To make your company logo stand out more, place it on the rear side of the card and centre it; you can also add special features such as spot 3D UV coating to highlight it even further.
How wide should margins be?
To avoid the card looking crammed, you should leave at least 5mm between logo and text elements and the edges. When creating your print files, remember to factor in another 2mm of bleed space.
Low-cost business cards online
It couldn't be easier to order your very own business cards in our webshop:
Configure your card: print run, colour mode, choice of paper, number of sides, and any finishing.
Sign up for/sign in to the Customer Area.
Enter your order and payment details.
Upload your design – or create one online.
Our personal customer care agents will be delighted to help you select the right ordering options and help you process your order.