*Letterheads starting at £24.25 (net price for 250 letterheads, 1/0-coloured, 80gsm uncoated paper).
Go to offer
Product Information for Letterheads
Letterheads in Overview
Print Run
from 250 to 200,000 units
Colour Mode
1/0 | 1/1 black
1/0 | 1/1 HKS
1/0 | 1/1 Pantone
2/0 | 2/2 black + HKS
2/0 | 2/2 black + Pantone
4/0 | 4/4 Euroscale
4/1 Euroscale + black
5/0 | 5/5 Euroscale + HKS
5/0 | 5/5 Euroscale + Pantone
Material
80 | 90 | 100 | 120gsm
uncoated paper
90 | 120gsm
natural paper

80gsm
recycled paper
Processing
up to 6 perforation lines
Hole Punching
without holes
punched twice
punched four times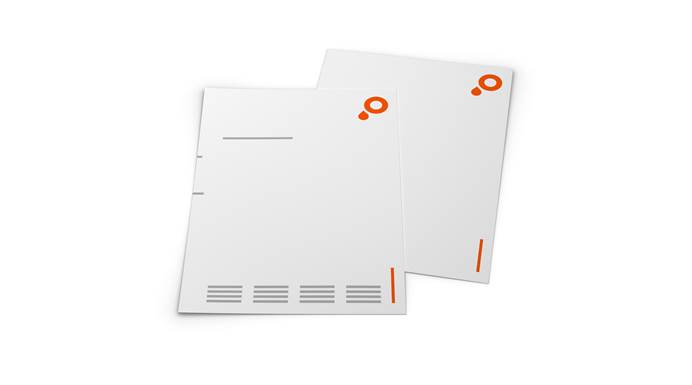 Used for:
Sending business mail in your corporate design
Portraying your company on official documents
Presenting seminar material
Materials for Letterheads
We use exclusively high-quality offset paper in 80, 90 100 and 120gsm for letterhead printing, which is then cut to A4 format. This paper is suitable for printing, copying, hand writing and stamping. You can't go wrong with 80gsm paper, as it is the standard letterhead grammage and can be used to print any type of correspondence. This paper is a particularly good choice for printing advertising letters which are to be sent along with business cards, brochures, leaflets or calenders to keep the overall weight of the mailing at a minimum.
For letterheads intended for duplex printing, 80gsm paper is too light, as the printed image on the reverse side can show through to the front. Letterheads on heavier paper are more exclusive, have a good feel to them, don't wrinkle as easily, are suitable for duplex printing, emphasise the effect of accompanying leaflets and put your company into a positive light: serious, dependable, successful.
That's a long list of reasons to use premium quality paper! SAXOPRINT online printers offers a large selection of papers & finishes for letterhead printing and has put together a collection of all available types of printing paper for you in our free-of-charge sample package.
Uncoated Paper
80 | 90 | 100 | 120gsm
Uncoated paper is a strong paper type made 100% from cellulose. The age-resistant surface lends a soft tone to images, while text is easy to read. Uncoated paper can be written and printed on, making it suitable for photocopiers and printers. Standard offset uncoated paper is 80gsm, and the premium offset uncoated paper is 120gsm.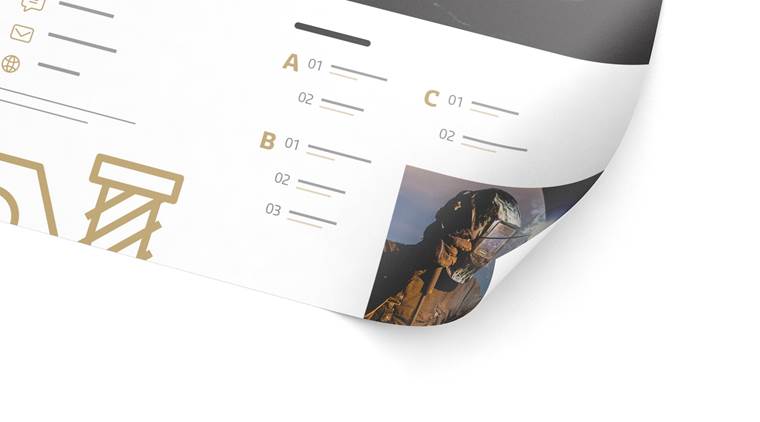 Recycled Paper
80gsm
Recycled paper consists of 100% reused paper. As well as saving wood resources, in comparison with conventional paper production, more than 70% of the energy and water used is saved. In short: Recycled paper significantly protects the environment.
Our recycled paper is FSC® certified.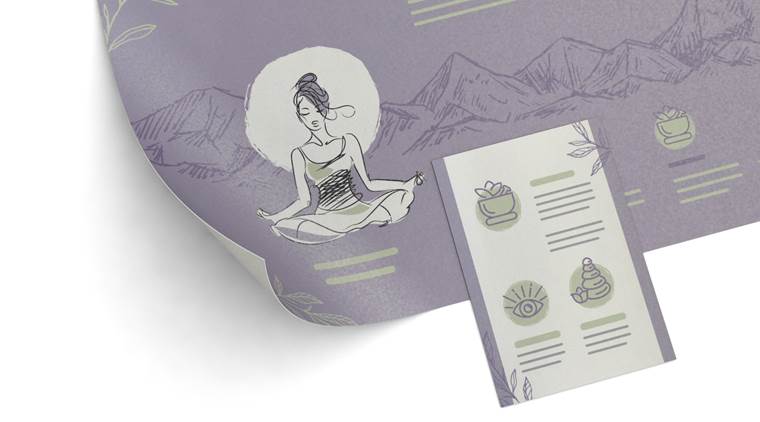 Natural Paper
90 | 120gsm
All paper that is not coated during its manufacturing process is known as natural paper. So, our natural paper is an uncoated paper, which gives products a good level of density and a premium look and feel.
Our 90gsm natural paper is FSC® certified.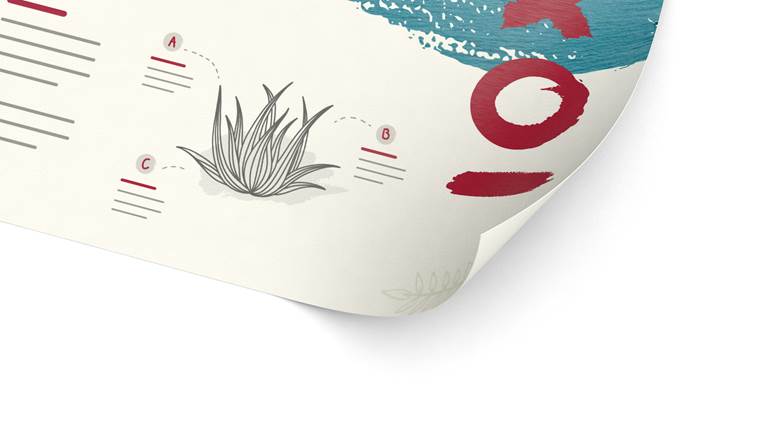 i
Please note that these papers have a lower whiteness than offset papers. For comparison, order our paper samples.
The Benefits of Spot Colours
Create a high level of recognition with individual spot colours. Spot colours with HKS or Pantone achieve a unique spectrum of colours and a faultless representation.
HKS & Pantone
Pantone and HKS spot colours offer a much wider colour spectrum than the conventional CMYK ink in offset printing. This enables us to print almost every colour nuance consistently.
Because they enable us to accurately represent almost every shade of colour, Pantone and HKS colours are particularly useful for presenting company logos. Rich and vibrant colours can be accurately represented by HKS and Pantone colours, allowing you to retain recognition value.
HKS offers 88 spot colours and Pantone 1,728 spot colours, which are difficult to achieve with CMYK.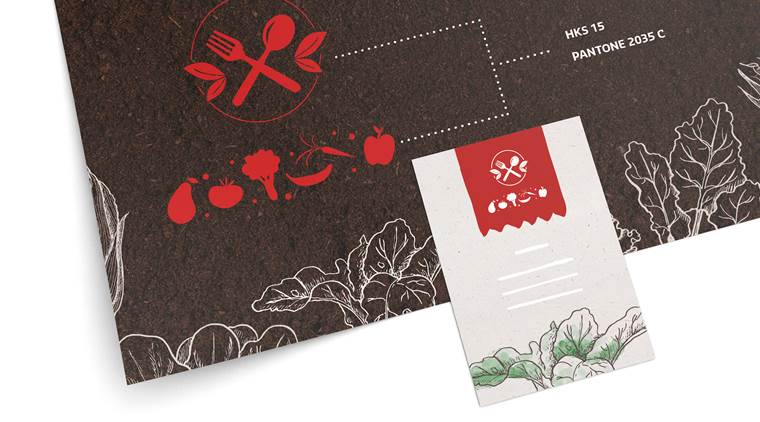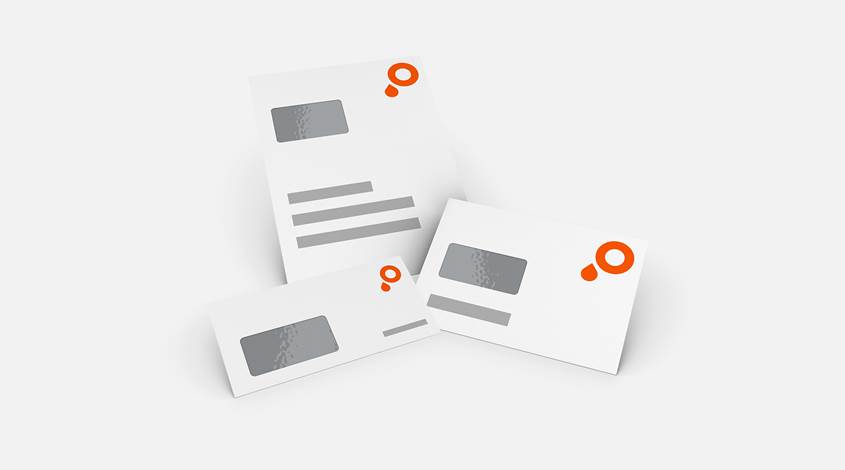 Envelopes
Send your business post in personalised envelopes displaying your logo and company colours. With different formats and materials, you can tailor your envelopes perfectly to your letterheads.
Order now
FAQ's for Envelopes
What should I consider when choosing a print template?
To help you create professional letterheads, use our free templates which you can download from our website or find in the SAXOPRINT® pro design add-on for Adobe InDesign.
In addition to the 2 mm bleed allowance, the safety distance to the edge is also predefined for letterheads with hole punching. All you need to do is set your layout.
Why do I need perforation for my Letterheads?
You may consider creating a contact form for the last third of your letterhead. Perforation lines can be used to integrate a reply form or voucher into your letterhead design. It you would like to add perforation to your letterheads, please use a paper with 90gsm weight or more. These are also better suited for double-sided advertising letters.
Custom Letterhead Printing: Low-Price, Best Quality
Correspondence is part of daily business and put to paper several times a day. Quotes are given, invoices are written, questions and customer claims taken care of, orders placed, sales letters sent along with brochures, and countless other letters are generated for customer and employee communication.
Presenting a unified corporate image for external communication
To ensure consistency in business correspondence, every company should have its own uniform letterhead. It should be used for all written correspondence and be printable in-house with both ink-jet and laser printers or copiers. Your corporate colours, logo and other graphic elements should be consistent for your entire business correspondence to consolidate a unified image – both externally and internally.
One-stop expert letterhead printing
Make use of our extensive product portfolio for high-quality printing of your business correspondence and advertising. Printed envelopes and jiffy bags are a very good way to send advertising material, small promotional gifts (like sticky notes and decals) or documents safely, and simultaneously improve your professional image. Custom printed business cards, brochures and posters offer optimum support for your advertising measures on trade show or promotional stands. Our advertising displays and portable trade show stands round out your sales presentations. We are your one-stop online printers for company letterheads in the quality you demand.
Creating the ideal business letterhead yourself
Individual custom letterheads are essential for a coordinated corporate presentation and uniform written communication. Along with layout, your type of paper must be carefully considered. After all, letterheads represent your company out in the field and are an invaluable part of your corporate image. So choose the SAXOPRINT letterhead printing service to get the best print result!
How paper type can affect image – Don't shoot the messenger!
In the age of electronic communication, letter paper is still an affordable, valuable means of correspondence. Even before a message is read, the reader feels the paper and notices the layout. The first impression a letterhead makes can be crucial to success. To a certain extent, letter paper can influence how the information it conveys is received. Letter paper also represents the company to customers, employees, business partners and public authorities. Quality letterhead printing is very important. Paper grammage should also be taken into consideration, as its weight should fit in with your postage budget.