Product Information for Presentation Folders
Presentation Folders in Overview
Number of Sides
printed outside
printed inside and outside
Material
300 | 350gsm
silk finish paper
380gsm
chromium sulphate cardboard silk finish
Processing
grooving
punching
Finishing
lamination matt | gloss
Styles
with 2 folded flaps, without window
with 2 folded flaps, with window
with pocket and filing strips
with 3 folded flaps and elastic band
with filing holes and filing strips
without flaps
Hole Punching (For folders with filing holes)
punched twice
punched four times
i
The Optimal Folder Capacity: The folder capacity describes the thickness of the folder spine. A spine thickness of 5 mm provides space for approx. 50 sheets of 80gsm paper.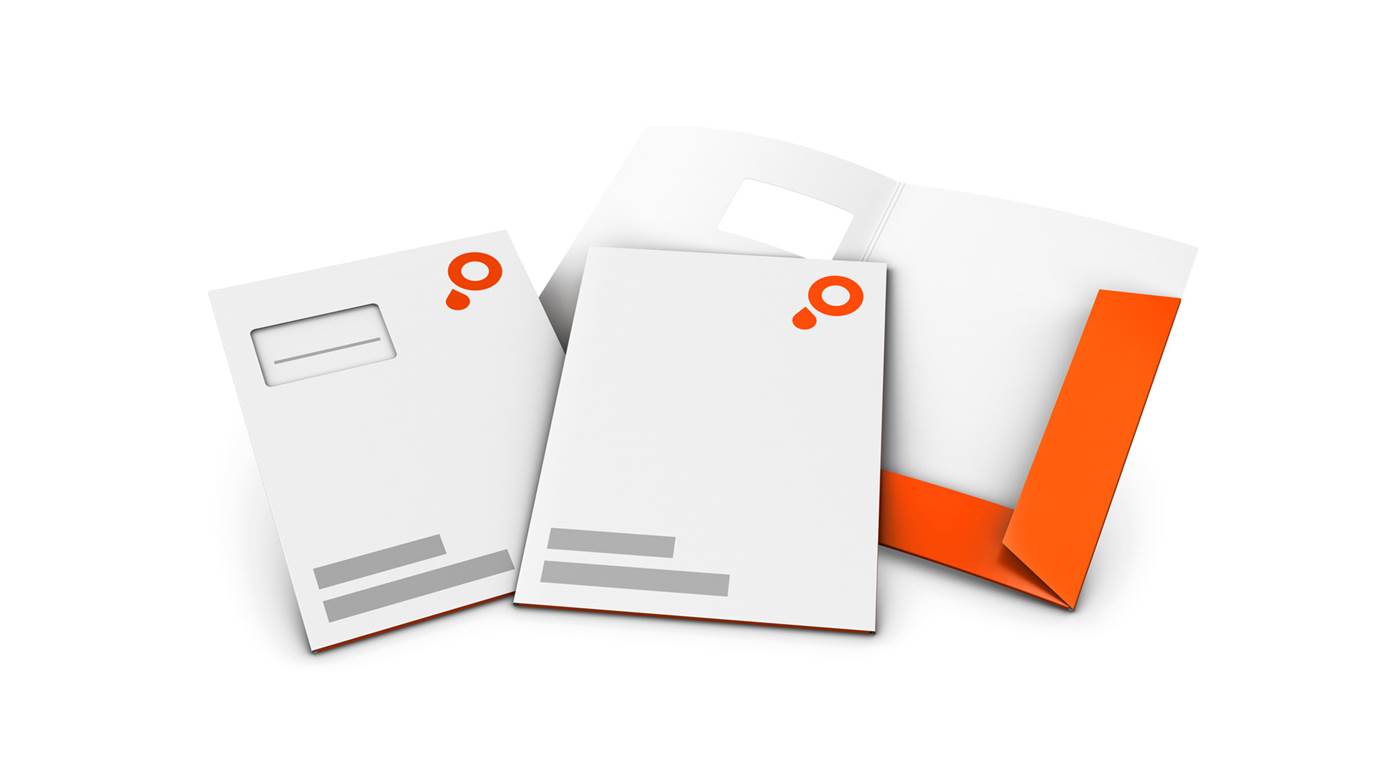 Used for:
Communicating deals
Collecting product informational materials
Informational packets
Sales meeting and presenations
With Pocket and Filing Strips
These presentation folders come with an inside pocket, allowing loose pieces of paper to be easily tucked away in the inside cover. The filing strips allow hole-punched documents to be held securely in within the folder.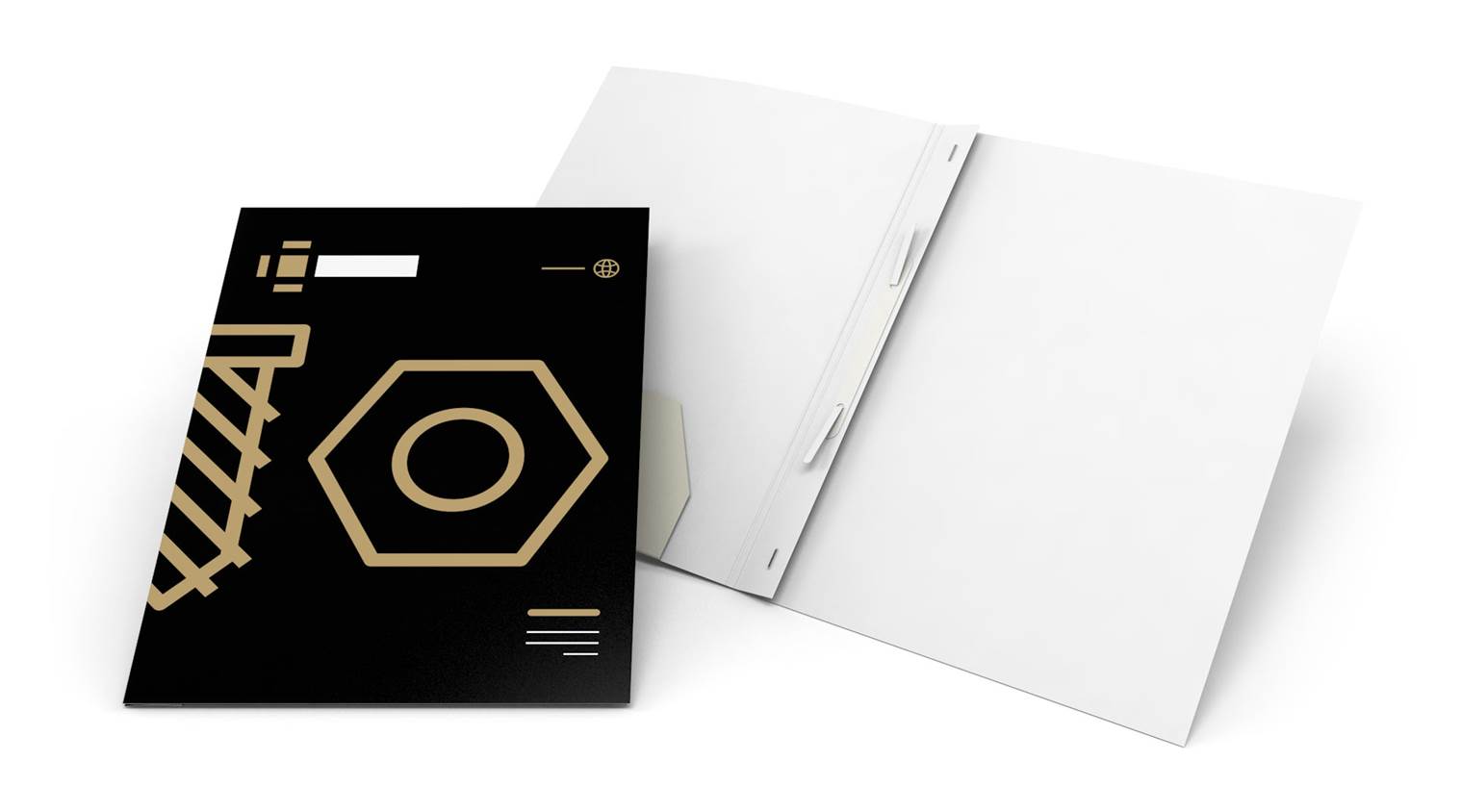 With 2 Folded Flaps, Without Window
The two flaps fold over your documents so they remain neatly enclosed within the folder. This folder would make an ideal dossier for customers or employees. You can also include a business card in the provided card slot.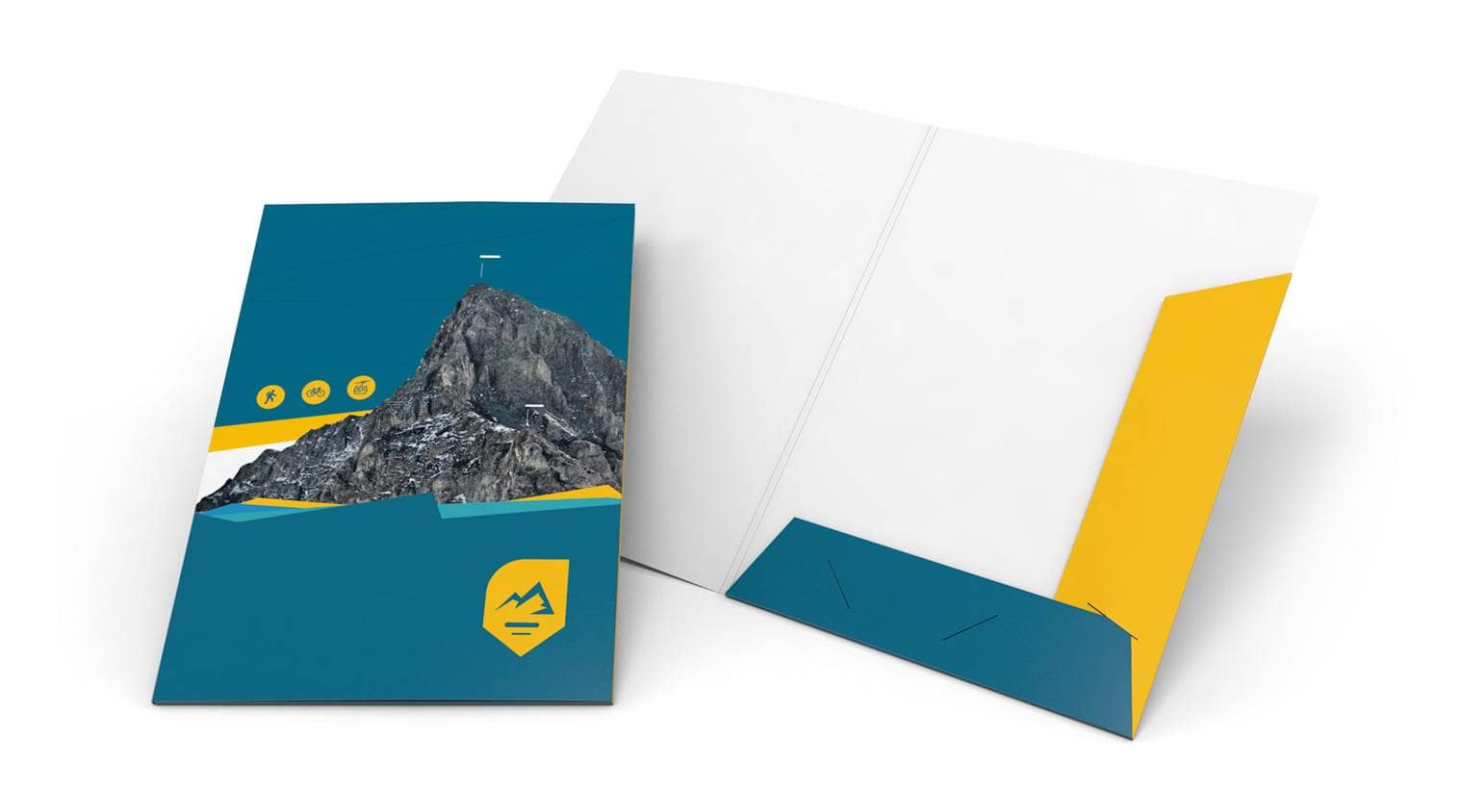 With Two Folded Flaps & Window
These folders have two flaps for securely enclosing documents and a business card slot. There is also a window where addresses and names could be visible, so, this folder is particularly ideal for sending via post.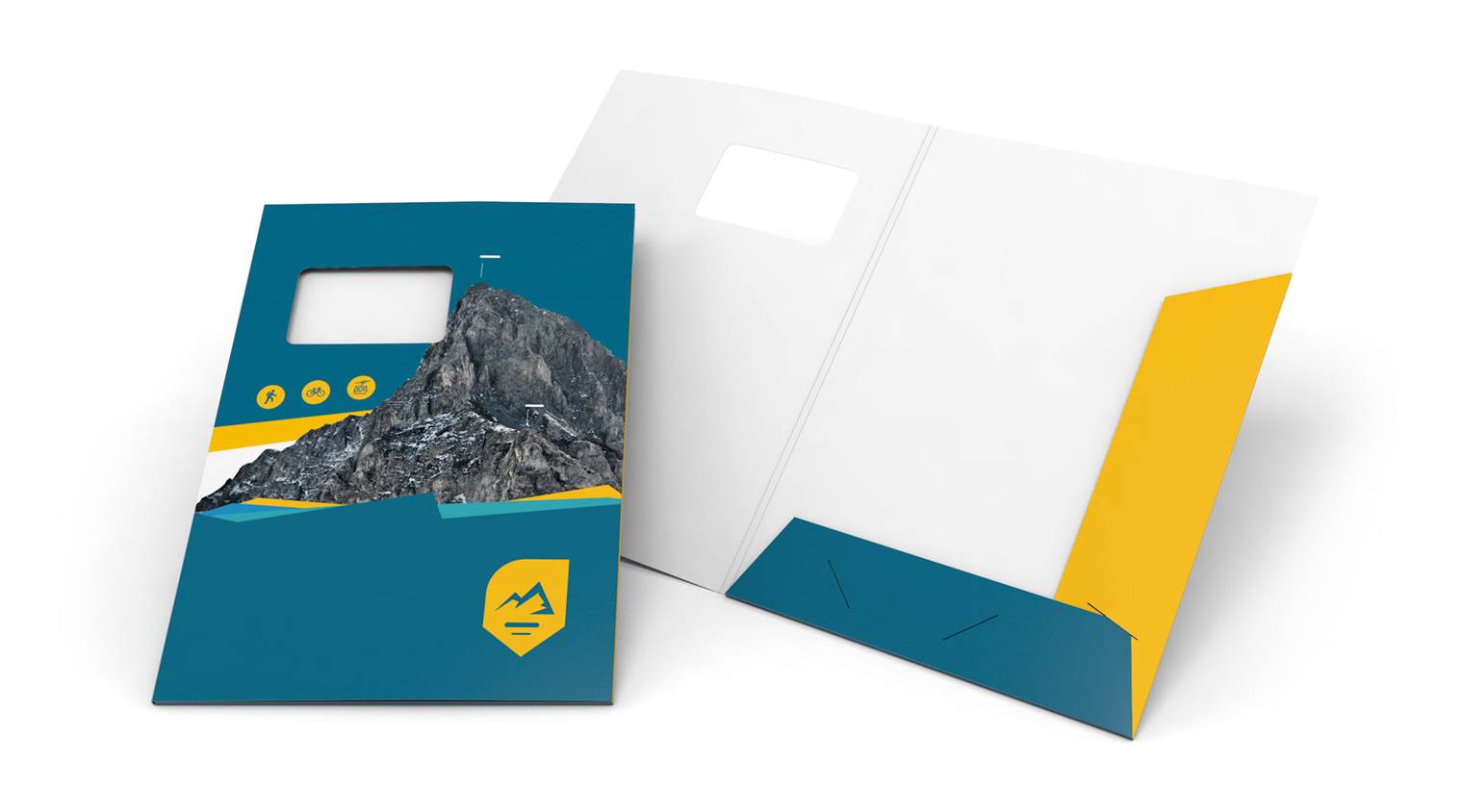 With Filing Holes and Filing Strips
Your hole-punched documents can be filed together using the filing strip in the presentation folder. With the external filing holes, these presentation folders can be easily and conveniently stored in a larger folder.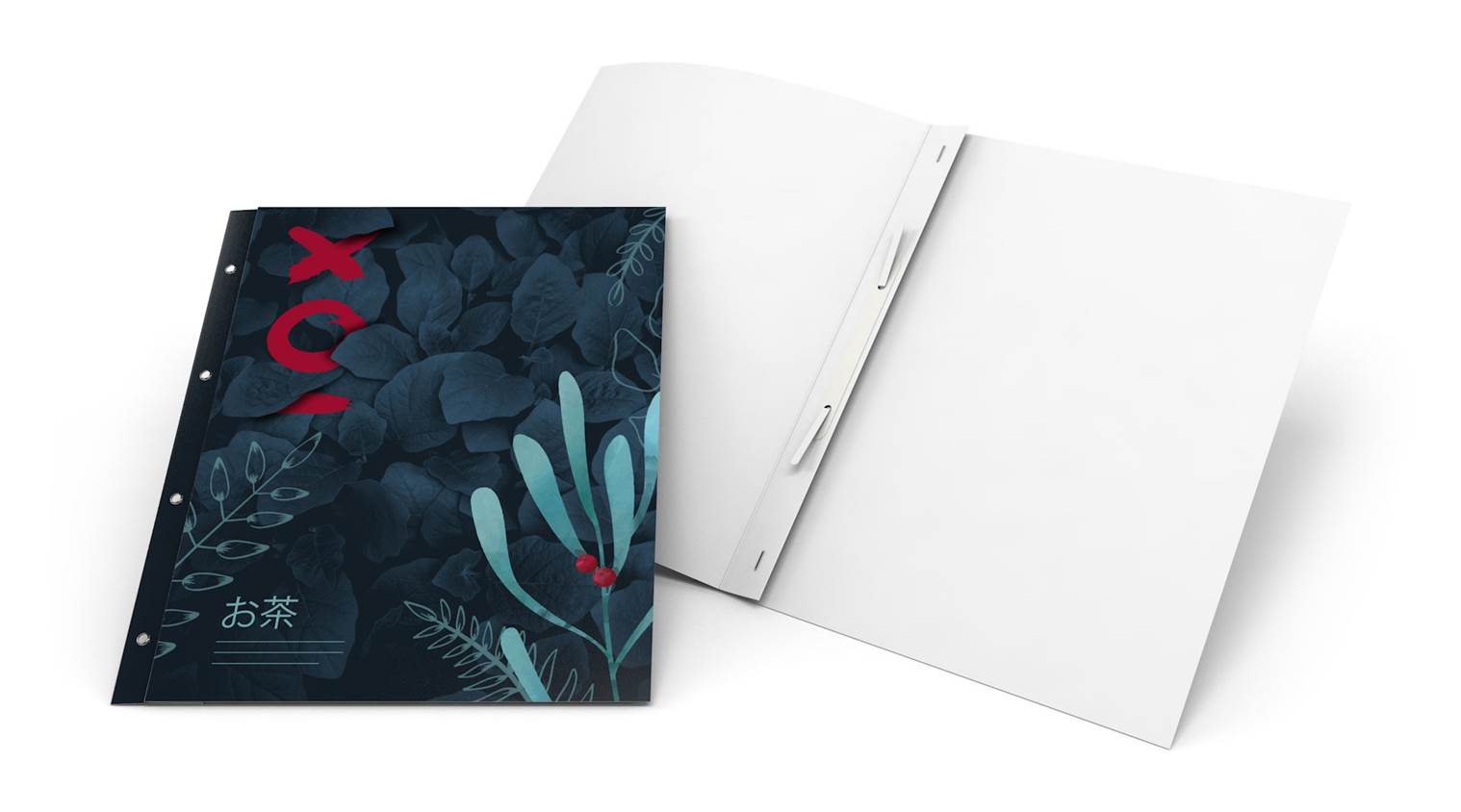 With 3 Folded Flaps and Elastic Band
This a classic presentation folder style. It has three flaps (bottom, top and side) with two rubber bands to ensure your documents will remain safely and neatly stored within this presentation folder.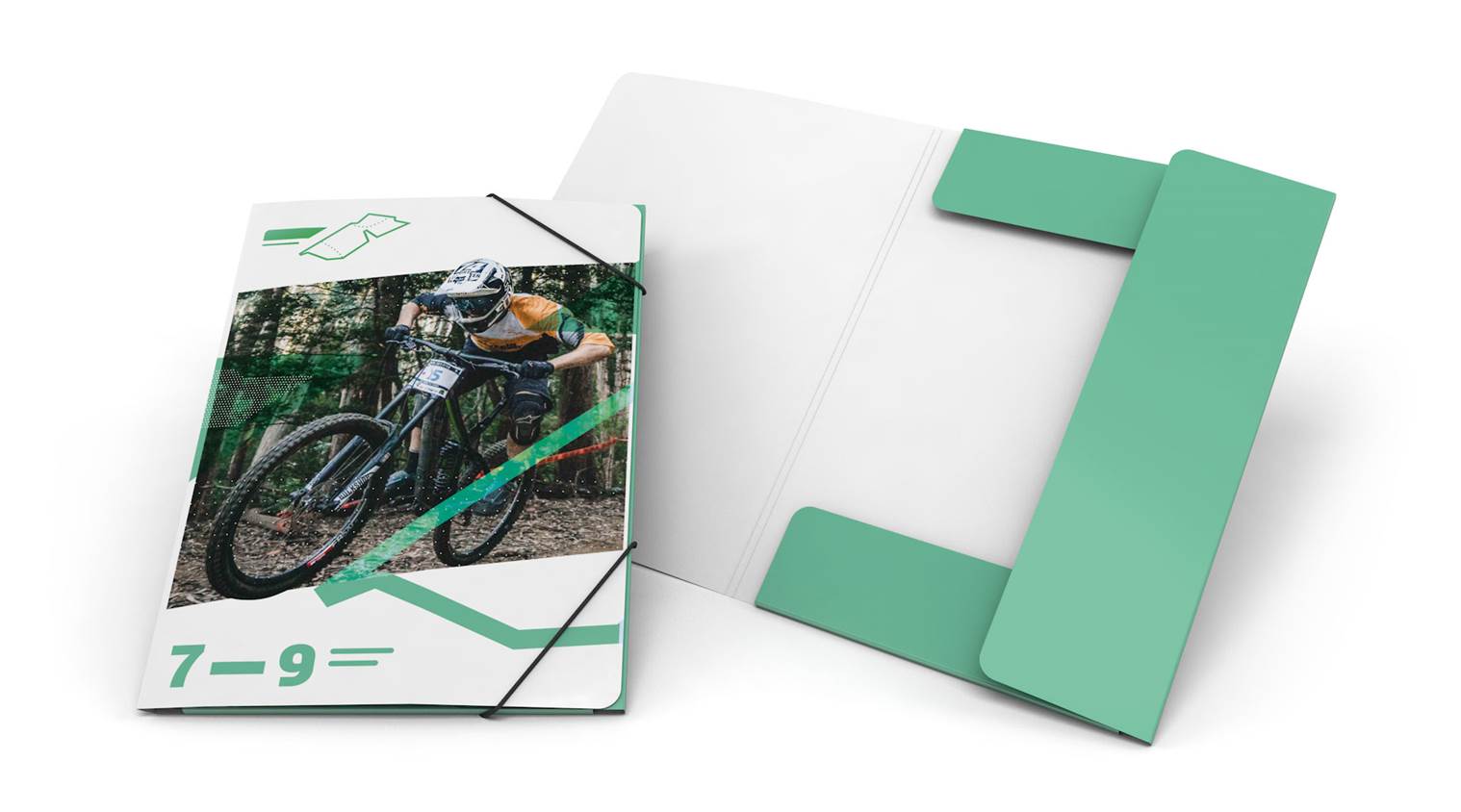 Without Flaps, Without Window
These are perfect for a professional presentation of application documents or customer information. You can order these folders with optional filing strips (white), business card pockets (transparent) or triangular pockets (transparent) which can then be glued on to your folders.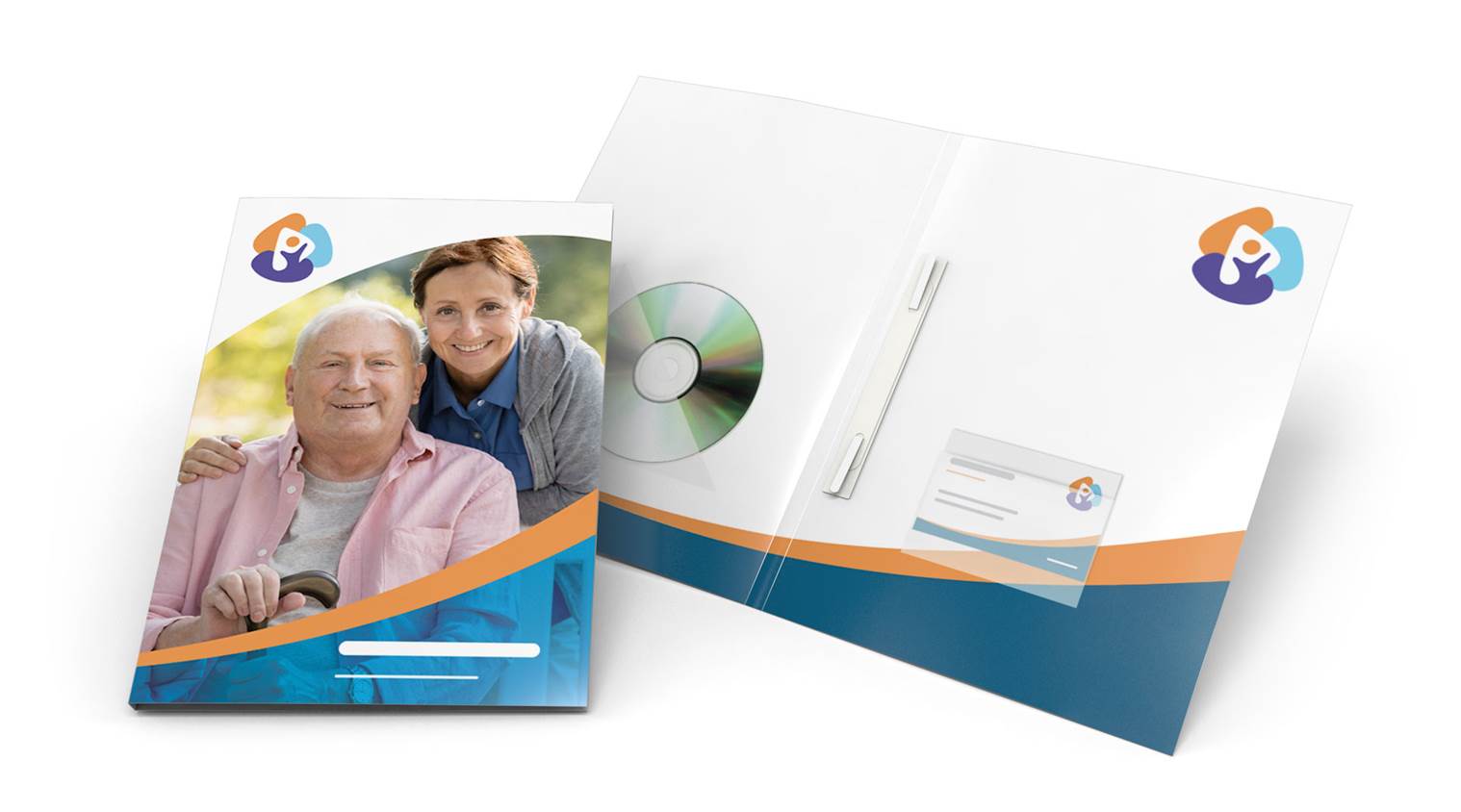 Your presentation folder is punched and the folds are grooved. Due to the cutting process, minimal stopping points may be visible at the edge of the presentation folder.
Punching
Your presentation folders are die cut thanks to the use of cutting equipment which has the exact shape and size of your presentation folders. The die cut presentation folder is then folded ('grooved') in all areas where folds and flaps should appear on your folders.
Grooving
Your presentation folder is die cut and the folds are creased. Very small stopping points can be visible on the edges of the presentation folders due to the die cutting process.
Lamination: Matt or gloss?
We finish all of our presentation folders with a laminated coating. This protects your folders from scratching and enchances the overall look and feel of your product.
You can choose between a matt or gloss finish lamination.
Matt Lamination
For a simple and classic look, we recommend a matt lamination finish. This creates a soft and smooth finish for your presentation folders. Low-reflection matt finish lamination protects your product from moisture and scratches - as does gloss finish lamination.
Gloss Lamination
A real eye-catcher: Use a gloss finish lamination for vibrant print colours. The coating creates a glossy shimmer that not only attracts attention but also protects your print from external influences.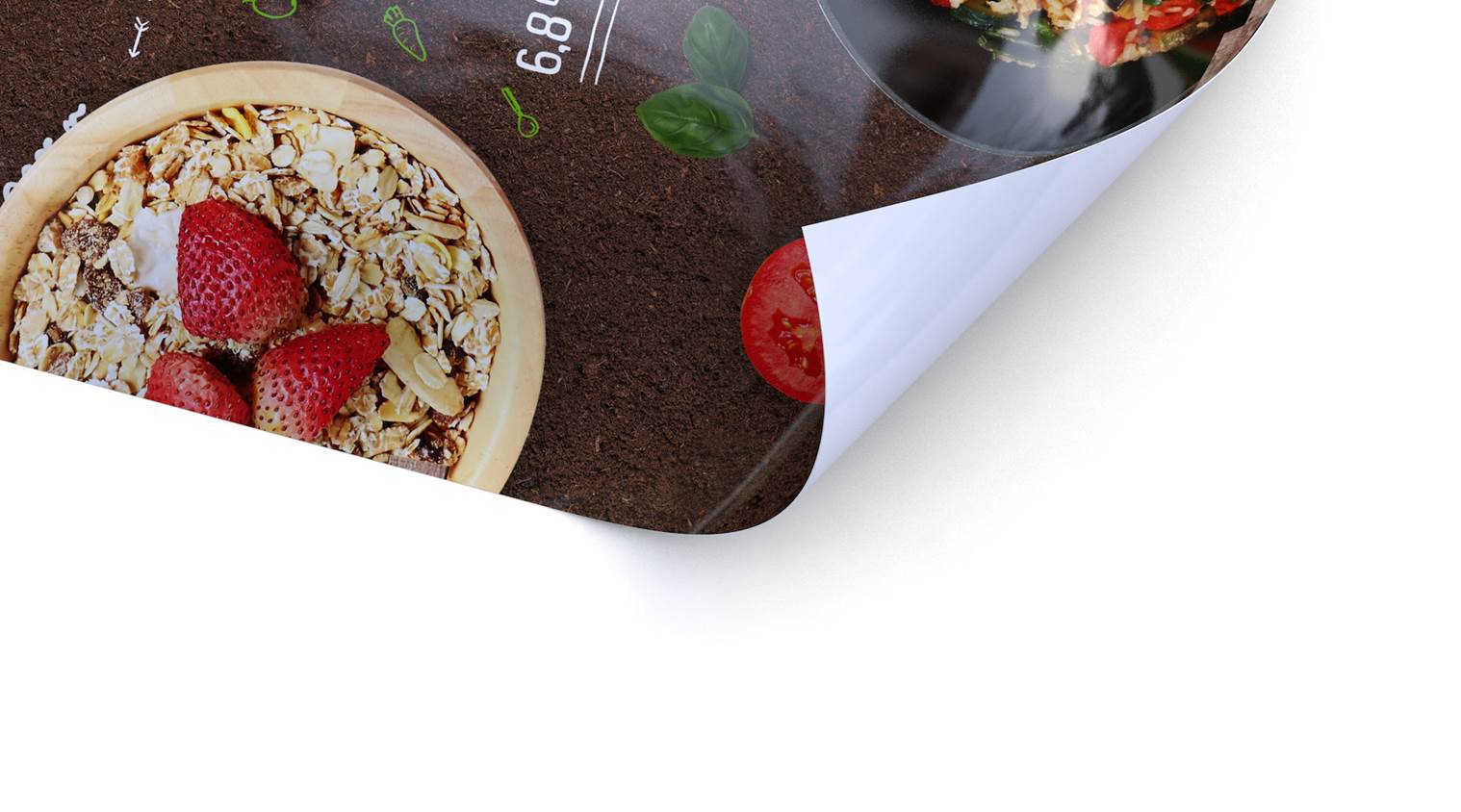 Design Presentation Folders Online - Online Designer by SAXOPRINT
Create Your Designs Online
Create your artwork effortlessly online without the need for graphic design software - with our SAXOPRINT Designer. You can select the Designer directly on the configuration page for many of our products. Use it to place your logo, pictures and message on your printed products.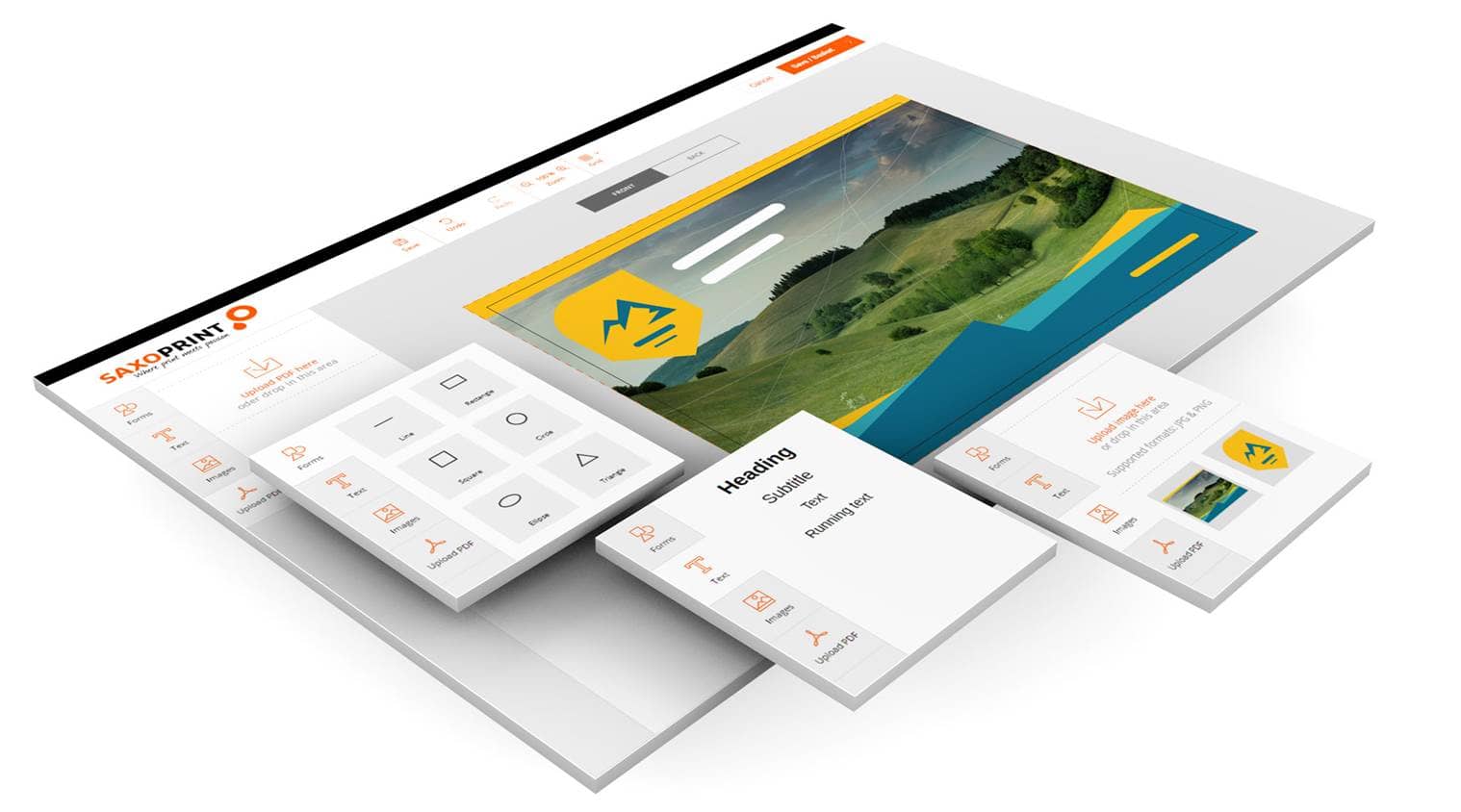 It's this easy:
1
Select product
2
Configure product
3
Create your design
4
Confirm and order
FAQ's for Presentation Folders
Do I need to attach the extras such as filing strips or elastic bands myself?
As a rule, we will attach extras such as filing strips or elastic bands to your presentation folders ourselves.
The only exception is for presentation folders without flaps. For this product, filing strips, business card pockets and triangular pockets are all optional extras. These are enclosed with your delivery and can simply be attached to the folder in the desired position.
How do I avoid white edges around my presentation folders, if I want them to be fully printed?
Always add a trim allowance of 3 mm to your artwork file if your design is intended to cover the whole presentation folder or reach the edge of the product. Make sure background pictures and images close to the edge of your design also extend into this area so we can cut them. This prevents thin, white edges from forming after cutting. More information can be found in our Artwork Instructions Guide.