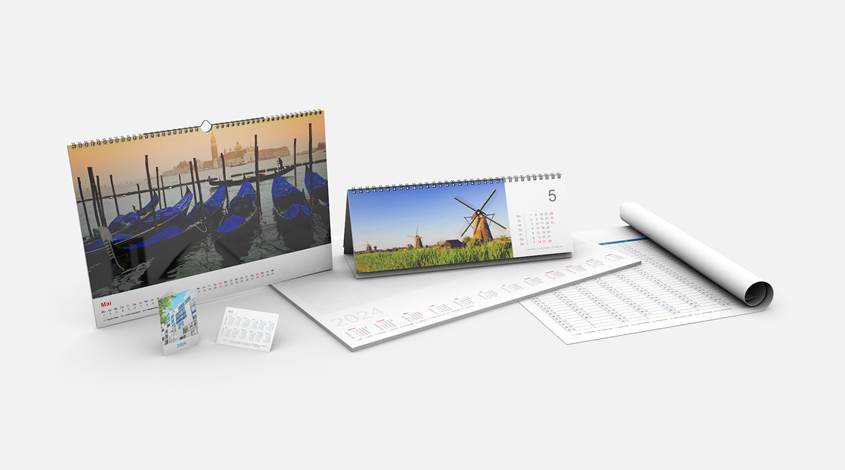 Diverse 2022 Calendar Templates
In our print templates, you will find designs for 2022 calendars which can be downloaded for Adobe Illustrator, Adobe InDesign or as PDF files which you can then customise with images and logos.

Download calendar templates
Create Calendars with the Online Designer
Create Your 2022 Calendar Designs Online
Design your calendar online - without the need for graphic programmes - with our SAXOPRINT Online Designer. Simply select 'Design online' in the configuration page to create calendar designs with your own logos, images and texts.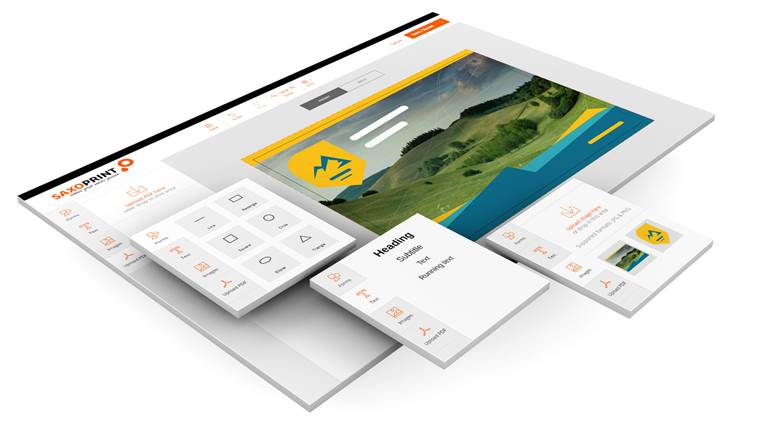 It's this easy:
1
Select calendar
2
Configure product and select 'Design online'
3
Choose your template and create your content
4
Save design and order
Product Information for Calendars
Calendars are always welcome presents, and they are also a great way to ensure a long-term advertising effect. Calendar printing with SAXOPRINT ensures high quality, personalised calendars in a timely manner. Day one of production begins on the same day if we receive your artwork by 5pm. That means that your calendars go to print sooner and are ready for delivery within only a few days – in plenty of time to send them out to your customers, business partners, family or friends.
Calendars in Overview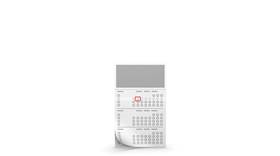 Monthly Calendars
300 × 490 mm (3 months)
300 × 560 mm (4 months)
12 tear-off calendar sheets
350gsm
chromium sulphate cardboard
-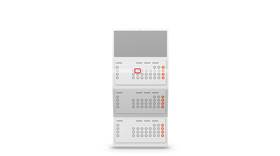 Multi Month Calenders
330 × 700 mm (3 months)
330 × 900 mm (4 months)
3 x 12 tear-off calendar sheets
4 x 12 tear-off calendar sheets
350gsm
chromium sulphate cardboard
creasing
hole punching
metal eyelet
date slide
-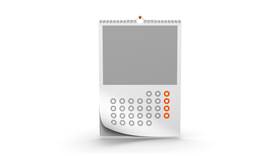 Wall Calendars
from 1 to 99 units (small print run)
from 100 to 100,000 units (large print run)
13 pages (consecutive)
14 pages (consecutive)
14 pages (last sheet turned towards backing)
15 pages (consecutive)
15 pages (last sheet turned towards backing)
170 | 250gsm
silk/gloss finish paper
spiral binding
black | silver | white
without protective film
200 µm
transparent protective film
multiple items shrink wrapped
individually shrink wrapped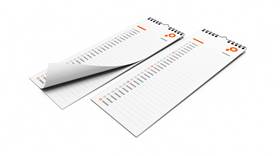 Slim Calendars
13 pages (consecutive)
14 pages (consecutive)
14 pages (last sheet turned towards backing)
15 pages (consecutive)
15 pages (last sheet turned towards backing)
170 | 250gsm
silk finish paper
spiral binding
black | silver | white
multiple items shrink wrapped
individually shrink wrapped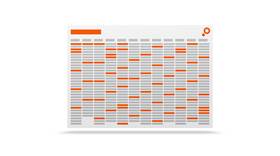 Annual Planners
90 | 135 | 170 | 250 | 300gsm
silk/gloss finish paper
300gsm
uncoated board
450gsm
chromo board (coated on both sides)
-
-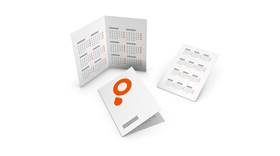 Pocket Calendars
1/0 | 1/1 black
1/0 | 1/1 HKS
1/0 | 1/1 pantone
2/0 | 2/2 black + HKS
2/0 | 2/2 black + pantone
4/1 Euroscale + black
5/0 | 5/5 Euroscale + HKS
5/0 | 5/5 Euroscale + pantone
170 | 250 | 300 | 400gsm
silk/gloss finish paper
300 | 450gsm
chromo board (coated on both sides)
creased (4 sides only)
delivered flat (unfolded)
UV coating
spot 3D UV coating
spot UV coating
lamination
Desk Calendars
from 1 to 99 units (small print runs)
from 100 to 200,000 units (large print runs)
170 | 250 | 300gsm
silk/gloss finish paper
Spiral Binding
black | silver |white
tent card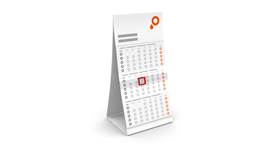 3 Month Desk Calendars
12 tear-off calendar sheets
350gsm
chromium sulphate cardboard silk finish (stand)
75gsm
offset paper (calendar sheets)
top edge glue binding
triangular stand
date selector
-