Product Information for Annual Planners
Annual Planners in Overview
Material
90 | 135 | 170 | 250 | 300gsm
silk/gloss finish paper
300gsm
uncoated board
450gsm
chromo board (coated on both sides)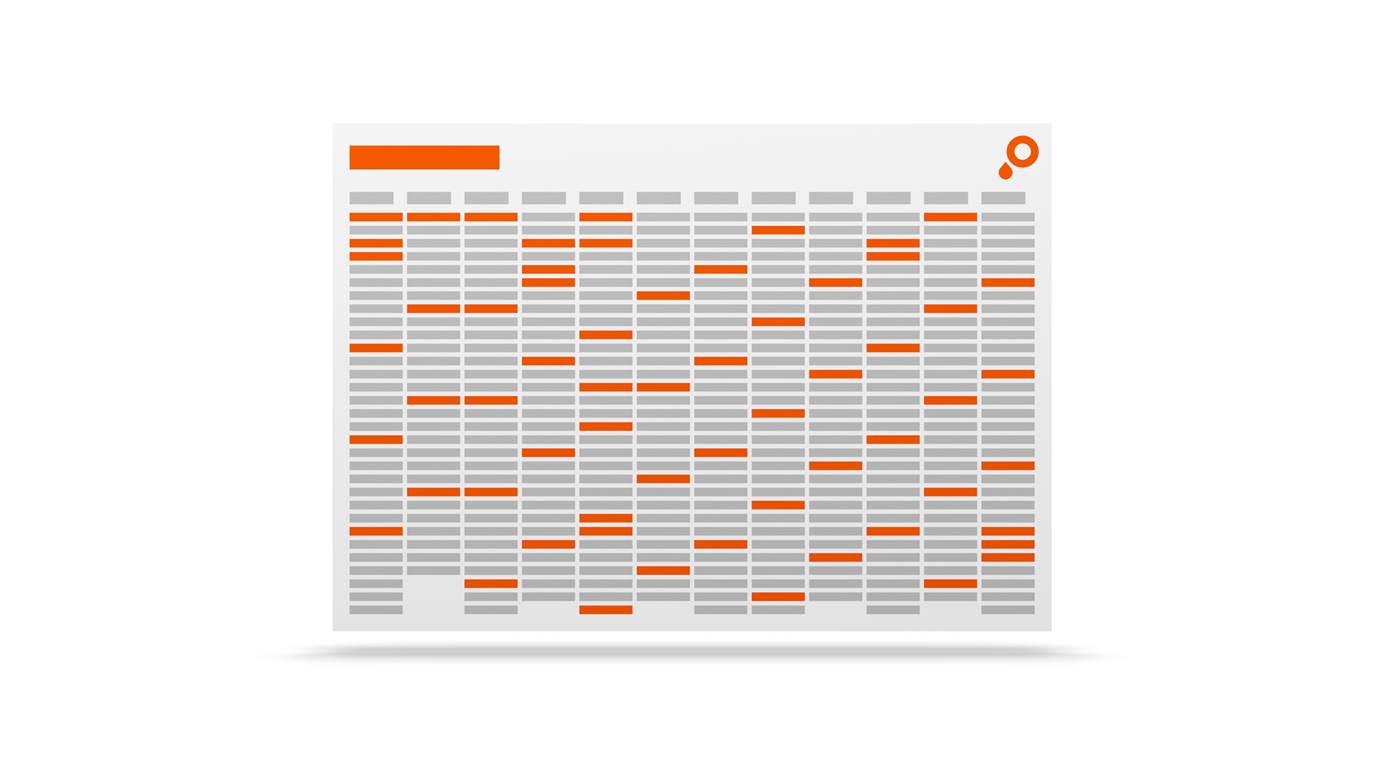 Used for:
Product presentations
Useful giveaways
Holiday gifts
Displaying the important days for your company
Permanent and visible reminder of your services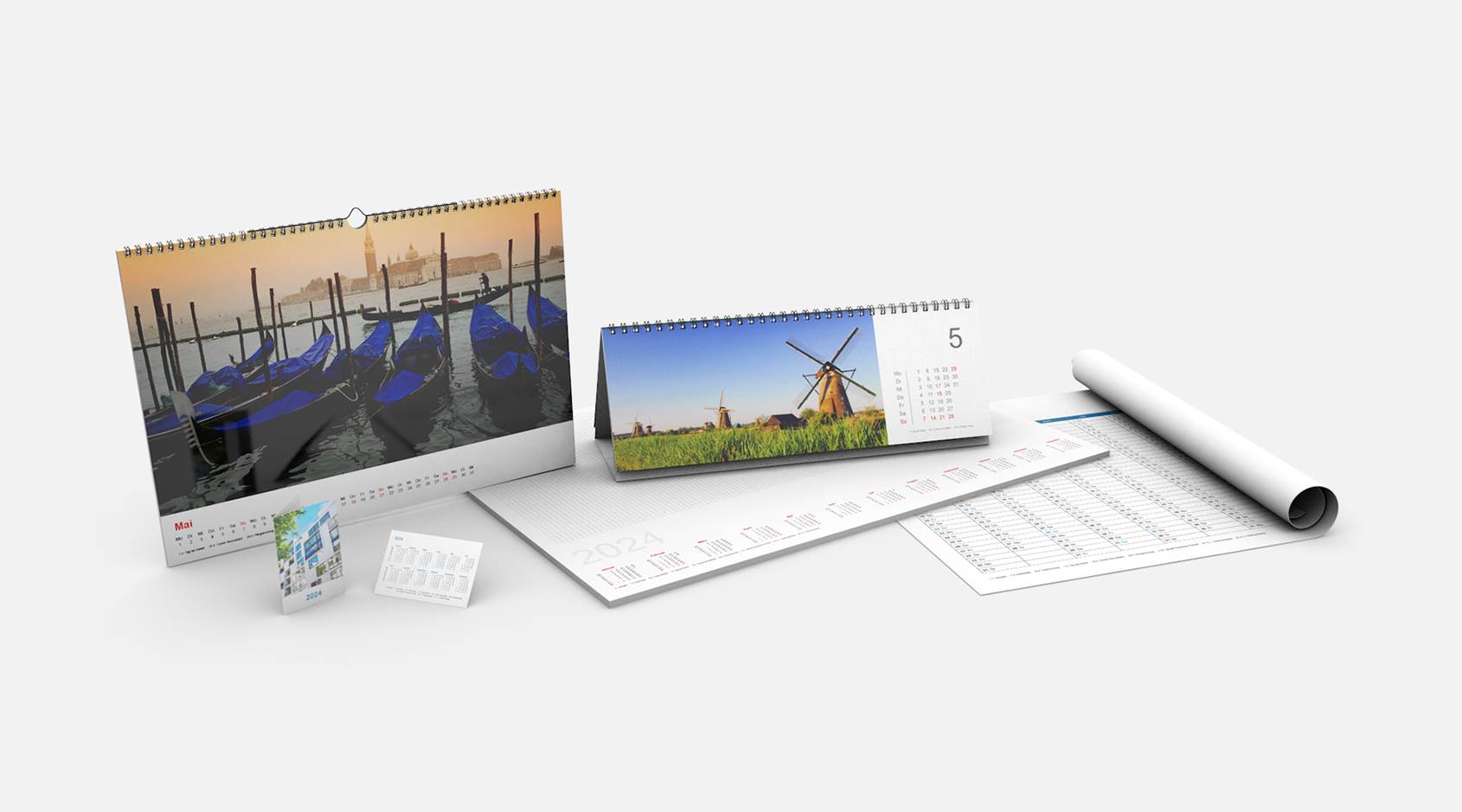 Diverse Calendar Templates
In our print templates, you will find designs for calendars which can be download for Adobe Illustrator, Adobe InDesign or as PDF files which you can then customise with images and logos.
Download print templates
Create Online with the Online-Designer
Create Your 2023 Calendar Designs Online
Design your calendar online - without the need for graphic programmes - with our SAXOPRINT Online Designer. Simply select 'Design online' in the configuration page to create calendar designs with your own logos, images and texts.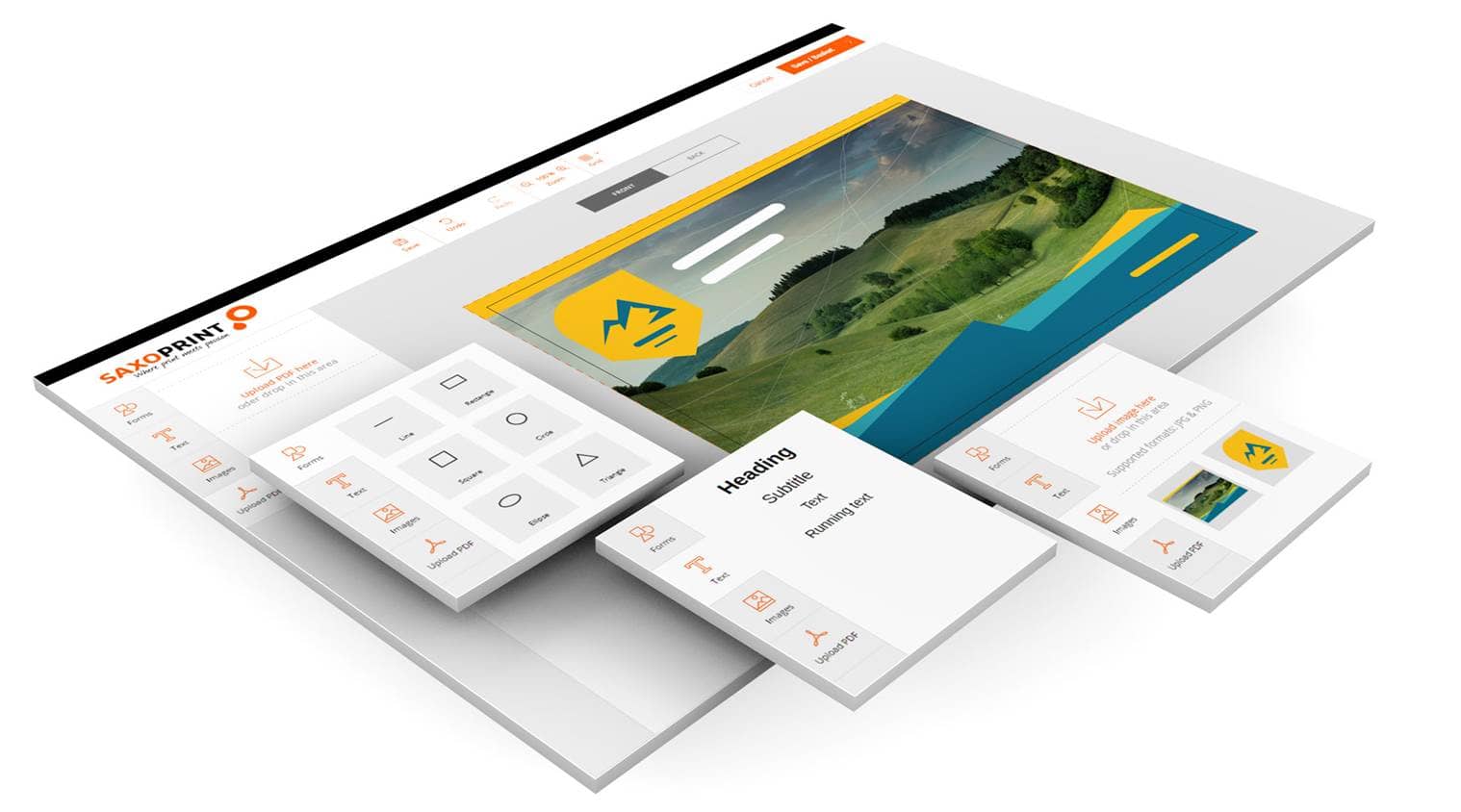 It's this easy:
1
Select calendar
2
Configure product and select 'Design online'
3
Choose your template and create your content
4
Save design and order
FAQ's for Annual Planners
Can you write on annual planners?
If you select 300gsm as your annual planner material, they can be written on with any type of pen or pencil. It is only possible to write on gloss and silk finish papers with a ballpoint pen.
Will the calendar days and months be automatically printed with the annual planners?
You can either create your own design for the calendar or use one of our templates. Empty templates are available in the print temples page. You will find a template with a fully completed 2020 calendar in the Online Designer
Will my annual calendar be delivered folded?
No, we deliver the annual calendars always flat and unfolded - even in large formats - so that no unwanted fold lines appear in the printed image.
Annual Planners: Advertising at a Glance
These calendars are ideal for long term planning. Design your 2021 annual planner exactly how you want in your corprate design to highlight your services and important dates - that way your customers will be reminded of your business year-round.
Calendar printing with SAXOPRINT offers you the choice of many formats: A0, A1, A2, A3 as well as B1, B2. You can also choose between a portrait or a landscape orientation.
For each format we offer you a corresponding calendar template, so you can easily design your custom calendar. Our annual calendars can be printed on gloss/silk finish paper in 90, 115, 135, 250, 300gsm which has a matt or glossy effect. A ball point pen, marker or a sharpie can easily write on this paper. For an extra touch of elegance, choose a finishing for your calendar. Choose UV coating or lamination for a beautiful finish and a higher durability against everyday wear and tear. Please note: finishing can affect the ability to write on the calendars.
Advertising is more important today than ever before – not only for promoting customer loyalty, but also for customer acquisition. Annual planners for walls help advertisers achieve that goal. Especially customers with their own offices welcome annual calendars. They are used to plan holidays and projects and to keep an overview of what the year holds in store. They are also an affordable way to keep your company in mind every day of the year. We at SAXOPRINT understand the importance of custom printed calendars and offer you a selection of large and small formats to suit any design.
We not only offer you diverse format options but also give you support, tips and detailed instructions for setting up your print files. Our free calendar templates are a great place to start. All of the tedious work – setting up layouts with the correct crop marks, bleed, etc. – is already done for you. That means that you are able to offer your customers a high-quality and long-lasting calendar that will be used often and unfold its advertising effect all year long. Simply choose the calendar template that suits you. Annual calendars can be used in any branch and for very diverse target audiences.