Large print runs for brochures - from 100 to 200,000 units
Small print runs for brochures - from 1 to 99 units
Product Information for Brochures
Brochures in Overview
Bespoke sizes
Width
min. 99 mm | max. 297 mm
Height
min. 120 mm | max. 300 mm
Types of Binding
perfect binding
staple binding
loop binding
spiral binding
Print Run
from 1 to 99 units (digital)
from 100 to 200,000 units (offset)
Number of Sides
from 8 to 100 pages in increments of 4 (stapled, loop bound, spiral bound)
from 40 to 400 pages in increments of 4 (perfect bound)
Material
Inside pages
100gsm
uncoated paper
90 | 120 160gsm
natural paper
80 | 170gsm
recycled paper
90 | 115 | 135 | 170gsm
silk/gloss finish paper
230 gsm
synthetic paper
Cover
160 | 250gsm
natural paper
170 | 250gsm
recycled paper
135 | 170 | 250 | 300gsm
silk/gloss finish paper
460 gsm
transparent cover foil matt
Processing
up to 6 perforation lines
Finish Cover
UV coating matt | gloss
lamination matt | gloss
soft touch lamination
Version
without cover
with cover
folded front cover
folded back cover
i
Please note that the features of brochures in small print runs and bespoke formats are partially limited.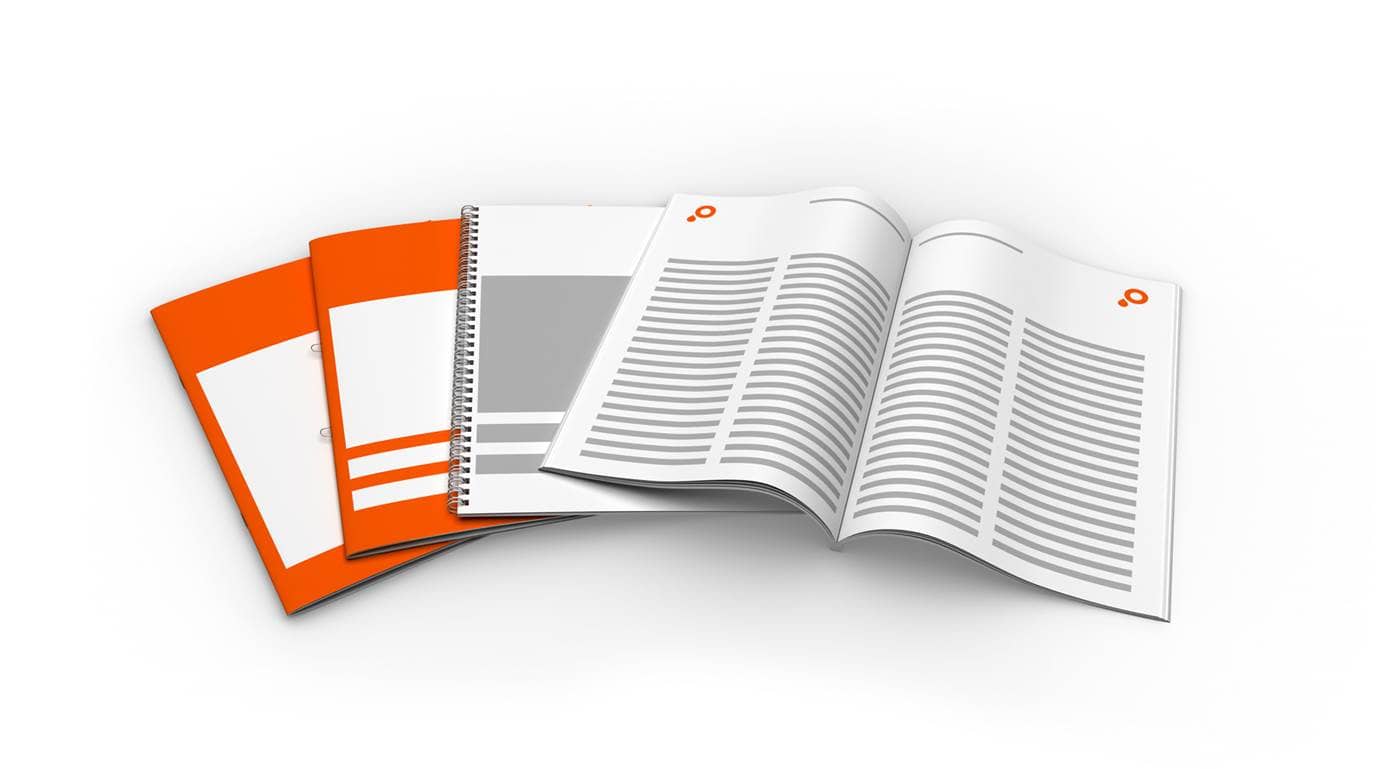 Used for:
High-quality company and image presentations
Annual reports
Dissertations/theses, yearbooks
Handbooks and seminar documentation
Pictorials and diaries
Product, mail-order and travel brochures
Types of Binding for Our Brochures
Choose between brochures with spiral, loop, staple or perfect binding. For hardcover brochures, see books for more information.
SAXOPRINT offers a large size, paper, finishing & folding selection. You can select the right kind of binding, paper weight and cover finishing suited to your purpose, content and intended longevity of your brochures. The more often brochures are in use, the more robust the cover, binding and paper weight of the inside pages all have to be. We will demonstrate the differences between individual binding options and their applications to brochure printing here:
Brochures with Softcover Perfect Binding
Brochures with perfect binding and softcovers are suitable for, among other things, catalogues, business reports and professional periodicals and journals. After the pages are printed (in stepped runs from 4 to 400 pages), our finishing experts create the PUR perfect binding, which is made of robust polyurethane adhesive and ensures a durable page bond. No adhesive residue is visible when the pages are turned. In addition to traditional covers, covers can also be ordered with flaps for the front and reverse sides. They make it possible to place large-surface illustrations and information on the three inner pages, and thus make effective use of space when printing brochures.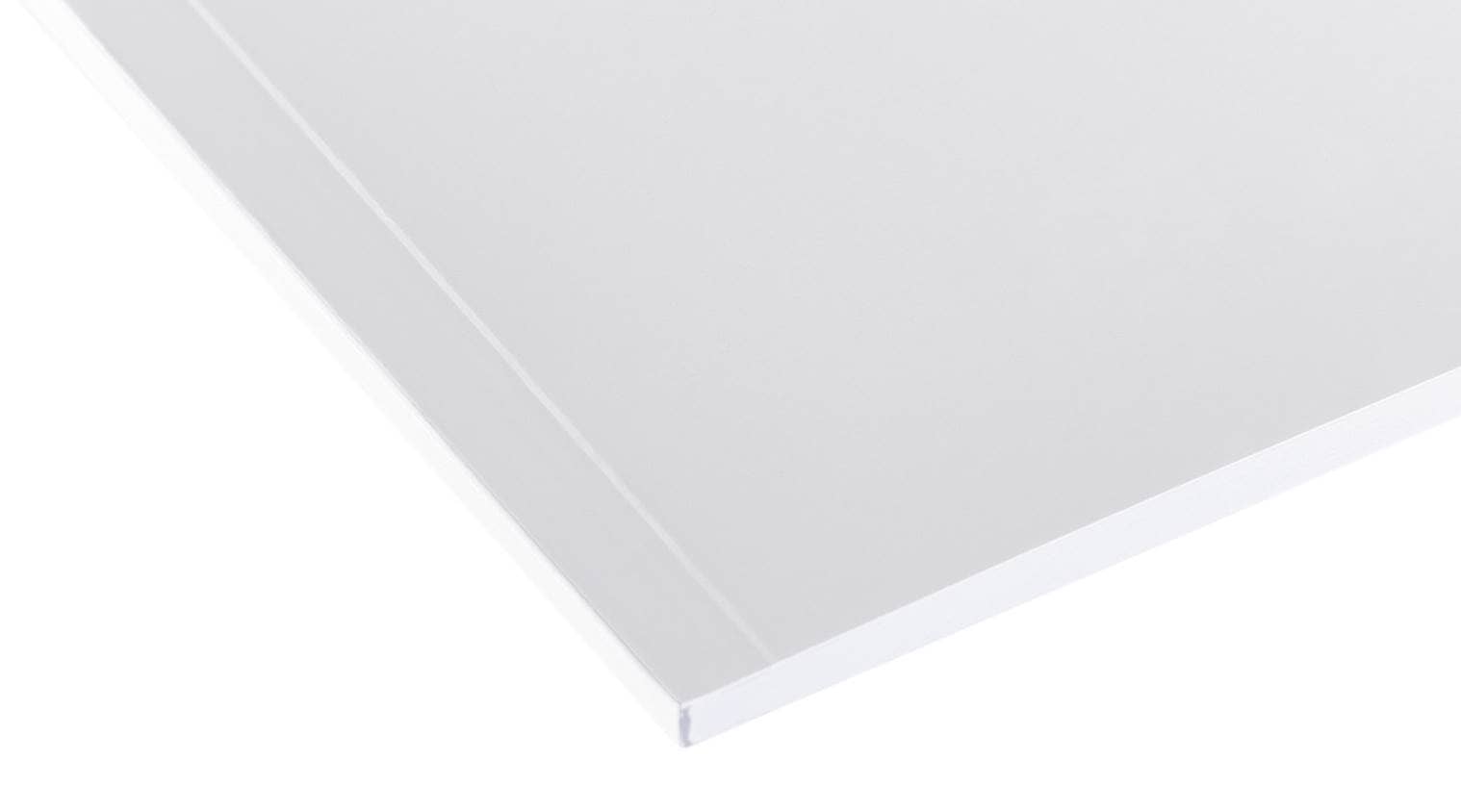 Brochures with Staple Binding
Depending upon a final format of 8 to max. 100 pages (in groups of four), brochures can be ordered with saddle stitching. Saddle stitching (also called staple binding) is a traditional, affordable type of binding for periodicals and customer magazines, as well as for comic books, information brochures, image and advertising booklets. The printed layers are connected at the spine by two metal staples on the fold. This type of binding is especially good for large, two-page illustration spreads, because none of the images get "cropped".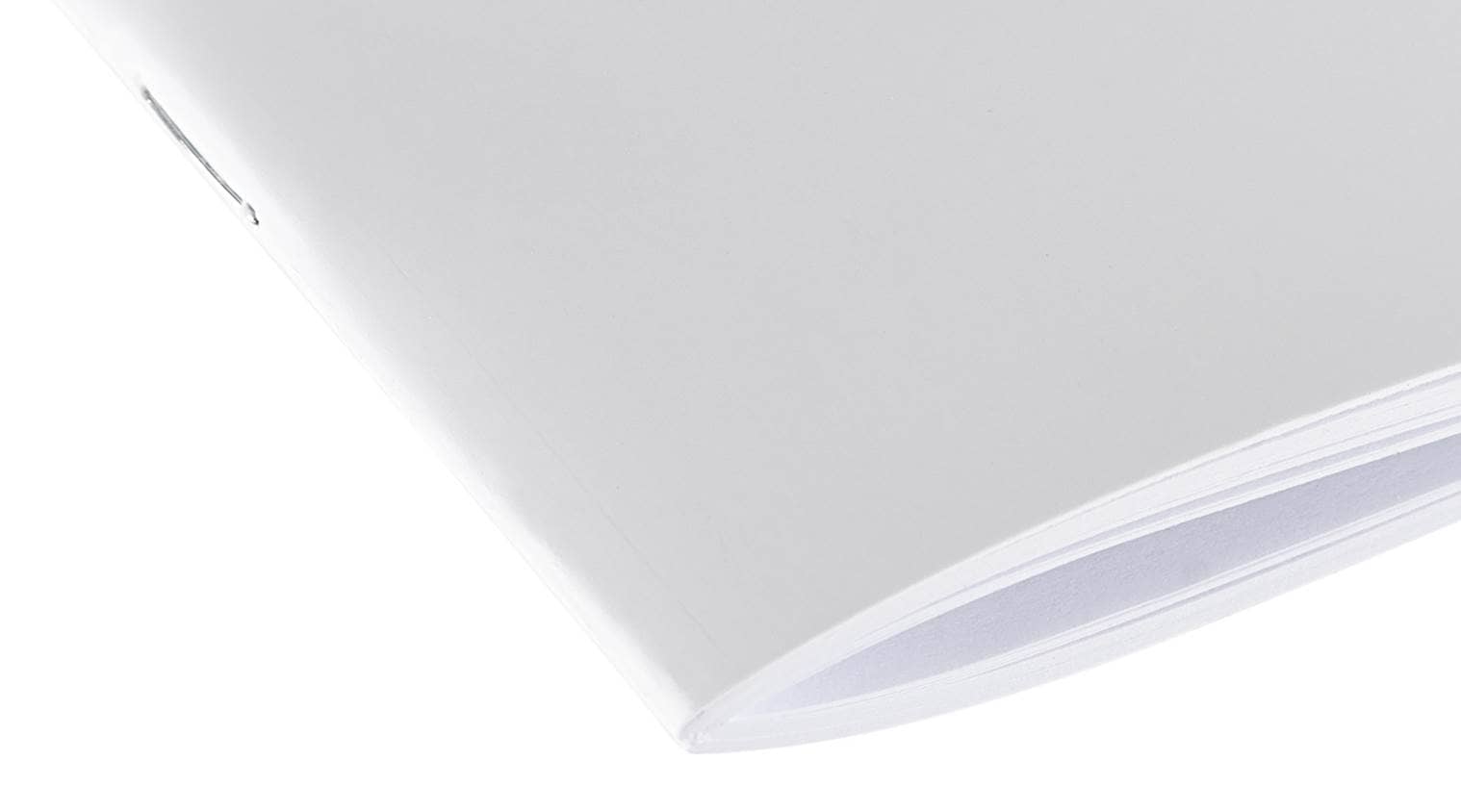 Brochures with Spiral Binding
We produce brochures from 8 to 100 pages with Wire-O (spiral) binding. They are often used for menus and wine lists, for presentation handouts and price lists, as well as for notepads. Wire-O binding is both hardy and flexible, and it is available in the colours black, white and silver. This type of binding makes for easy page-turning and individual brochure folding.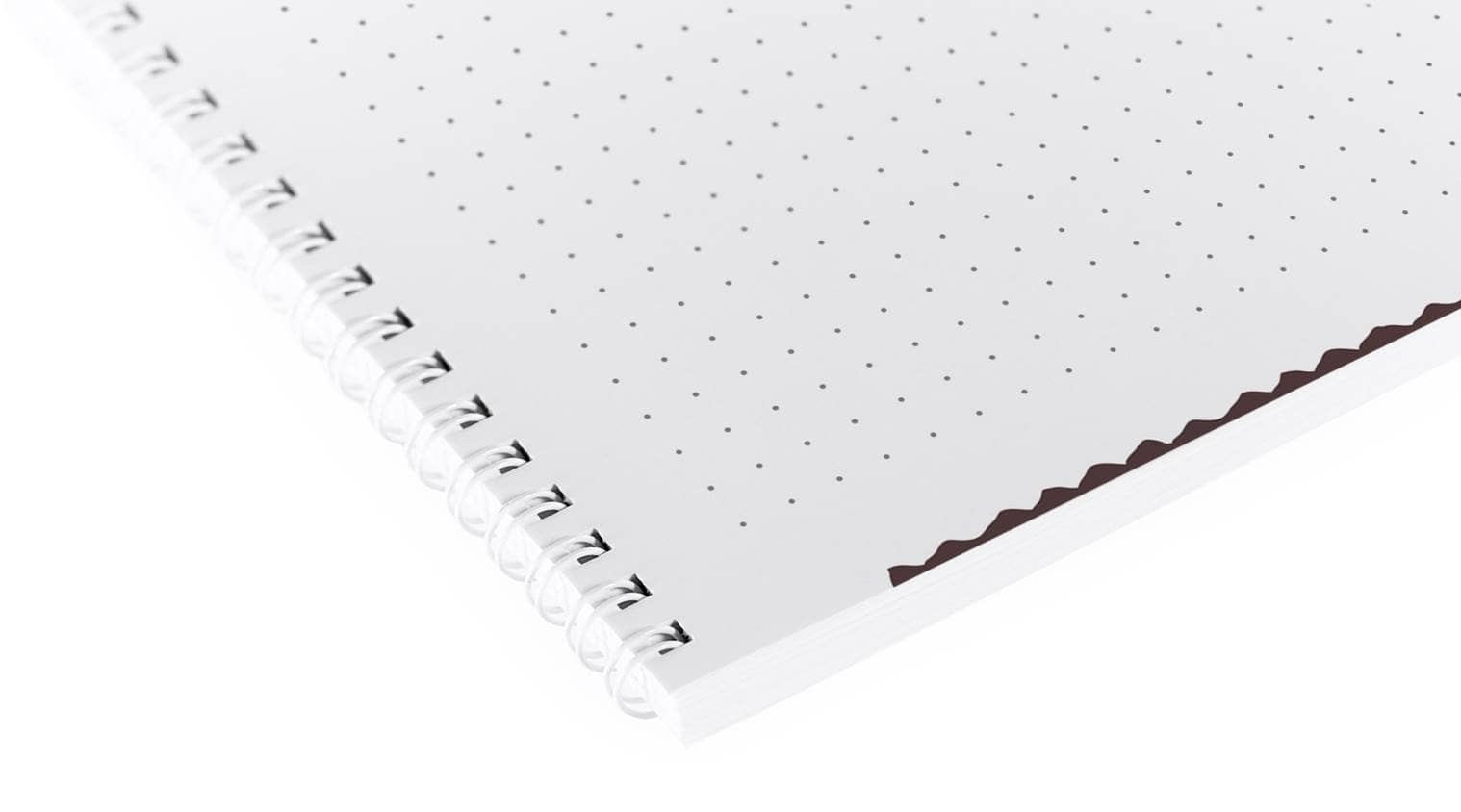 Brochures with Loop Binding
Brochures with eyelets are ideal for detailed presentations of products and services, school materials or for subscriptions with regular replacement supplements that are then collected and filed in ring binders or ring folders. Brochures from 8 to 100 pages (in steps of 4, and depending upon the selected format) can be bound with eyelets.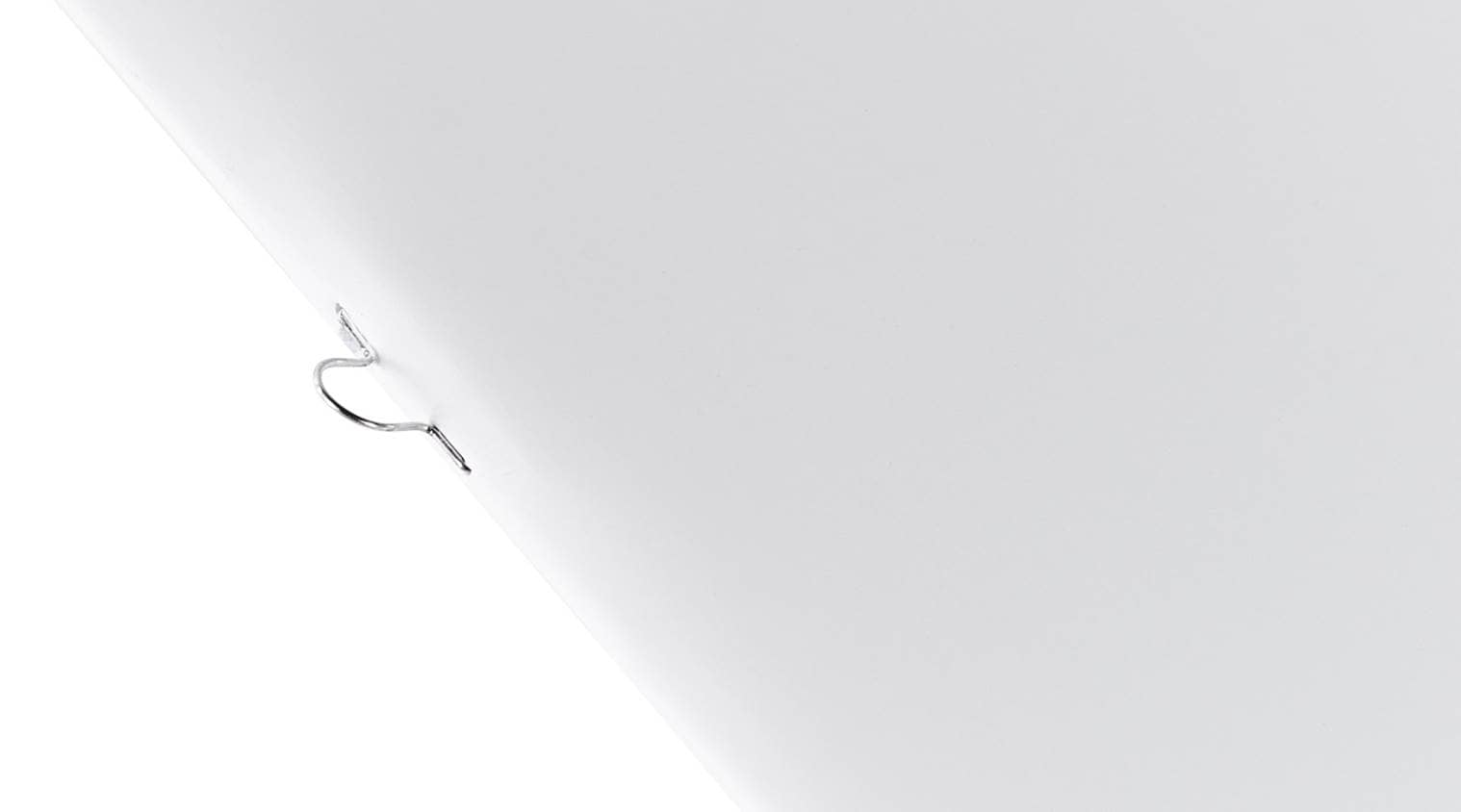 Use our finishing options to improve the durability, robustness, look and feel of your brochures.
Lamination
Give your product an elegant look and high-quality feel. Emphasise your quality standards with lamination. It enhances the colours and protects the product against external influences.
UV Coating
Enrich your printed products with UV lacquer and give your order a high-quality touch. Thanks to modern finishing methods, your product is highly resilient and resistant to external influences.
Brochures with dispersion coating
Seal your print products with our environment-friendly dispersion coating. It not only gives the paper an elegant silky finish, but also provides reliable protection against abrasion and fingerprints.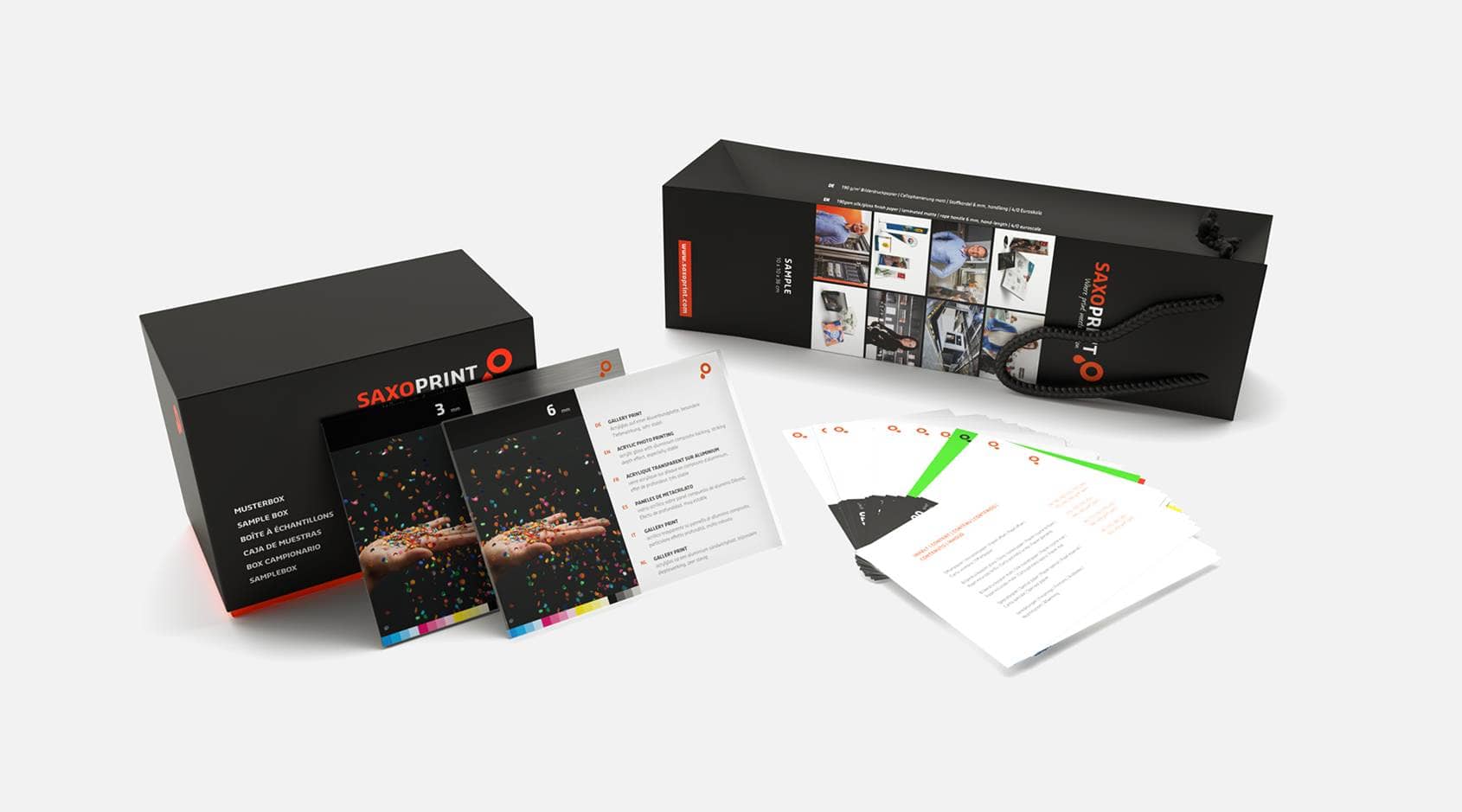 Branded or Neutral Product Samples
Our product samples give you a good overview of our products and the selection of materials available to you. If you are a reseller, you also have the opportunity to impress your customers with the quality of our products thanks to the neutral sample versions.
See Product Samples
Tips from the Experts - Brochures
Brochures are ideal for use as an advertising medium, to put across information, as documentation and for many other purposes. To ensure your brochures are of the highest professional quality, we'd like to give you a few important tips.
If your brochure has more than 52 pages, we recommend a cover with a weight of at least 250gsm for more stability. If you want to display a large graphic or lots of information when the brochure is opened or closed, consider a 6-sided folded cover. To give your brochure even more elegance and durability, you can choose to have the cover finished with UV coating or lamination.
Thomas Aloé, Head of Printing Department
Templates To Help You Produce Your Artwork Files
We recommend using our practical templates for producing your artwork files. Our templates are available for downloading in all common graphics formats from our website. Full details of the product concerned are provided in the templates.
Creep
When folding brochures with a large number of pages, creep can occur. This means that the inside pages are pressed outwards. If the brochure is cut along this point, the inside pages will be shorter.
In order to avoid trimming objects close to the edges, such as page numbers, lines and other elements, we apply a minimal anamorphic (unproportional) scaling to your data. For this purpose, please maintain a minimum distance of 5 mm from the paper edge.
Tips for creating artwork files for brochures
Create all pages as sequential single pages, starting with the front page. Send us these single pages in one document. Don't forget to delete any superfluous pages before you save the finished file. Any pages you want to remain blank should be included in the file. Also check that the pages are in the right order in your document. We do not sort the pages by page number.
Tips for brochures with perfect binding
To avoid problems in processing the artwork for brochures with perfect binding, please send us separate files for the cover and the contents. To ensure easy page turning, the cover will be creased 7 mm from the spine. So please keep all copy and main design elements at least 10 mm away from the spine and avoid images that spread across two pages.
Contents
Create all content pages as sequential single pages. For extra strength, the first and last pages of the content pages will include a 5 mm cover hinge that is glued onto the inside of the cover. Please note that this reduces the visible design area of these pages.
Cover
The cover has to be fully assembled and provided with a spine. The width of the spine varies depending on the number of pages. Further details on calculating the width of the spine can be found in the instructions for artwork files on our website.
Cover file
Side 1 = outside back cover (U4) + outside spine + outside front cover (U1)
Side 2 = inside front cover (U2) + inside spine + inside back cover (U3)
With a 6-sided cover, the page adjoining the inside flap is 2 mm shorter and the inside flap is 18 mm shorter.
Artwork check
We run a Standard Artwork Check free of charge on every print order. This includes checking the file format, the number of pages and the embedded fonts. If we encounter any problems during the Standard Artwork Check we will advise you immediately by email. To be 100% certain that your artwork files will produce a perfect result, you can order our special Superior Artwork Check for a small surcharge. This service includes checking the bleed, the graphics resolution and the distance between any logos and text and the trim edge.
Books with Hardcover Perfect Binding
Books in Overview
Number of sides
48 to 400 in increments of 4
Colour Mode
Inside pages
1/1 black
4/4 Euroscale
Cover
1/0 black
4/0 Euroscale
Material
Inside pages
80 | 90 | 100gsm
uncoated paper

90 | 115 | 135 | 170gsm
silk/gloss finish paper
Cover
2 mm
bound in book binding board

135 g/m²
covered in silk finish paper
Spine
flat spine
rounded spine
Processing
PUR perfect bound
individually packaged
Finish Cover
lamination matt | gloss
soft touch lamination
i
Please note that the specifications for books with hardcover in small print runs are partially limited.
End Paper
The end paper and front end paper connect the body of the book (content) to the cover. The end paper and front end paper is bonded to the cover and cannot be printed on. It is used to reinforce the book and protects both the first and last page of the book. You can choose between three different materials from SAXOPRINT.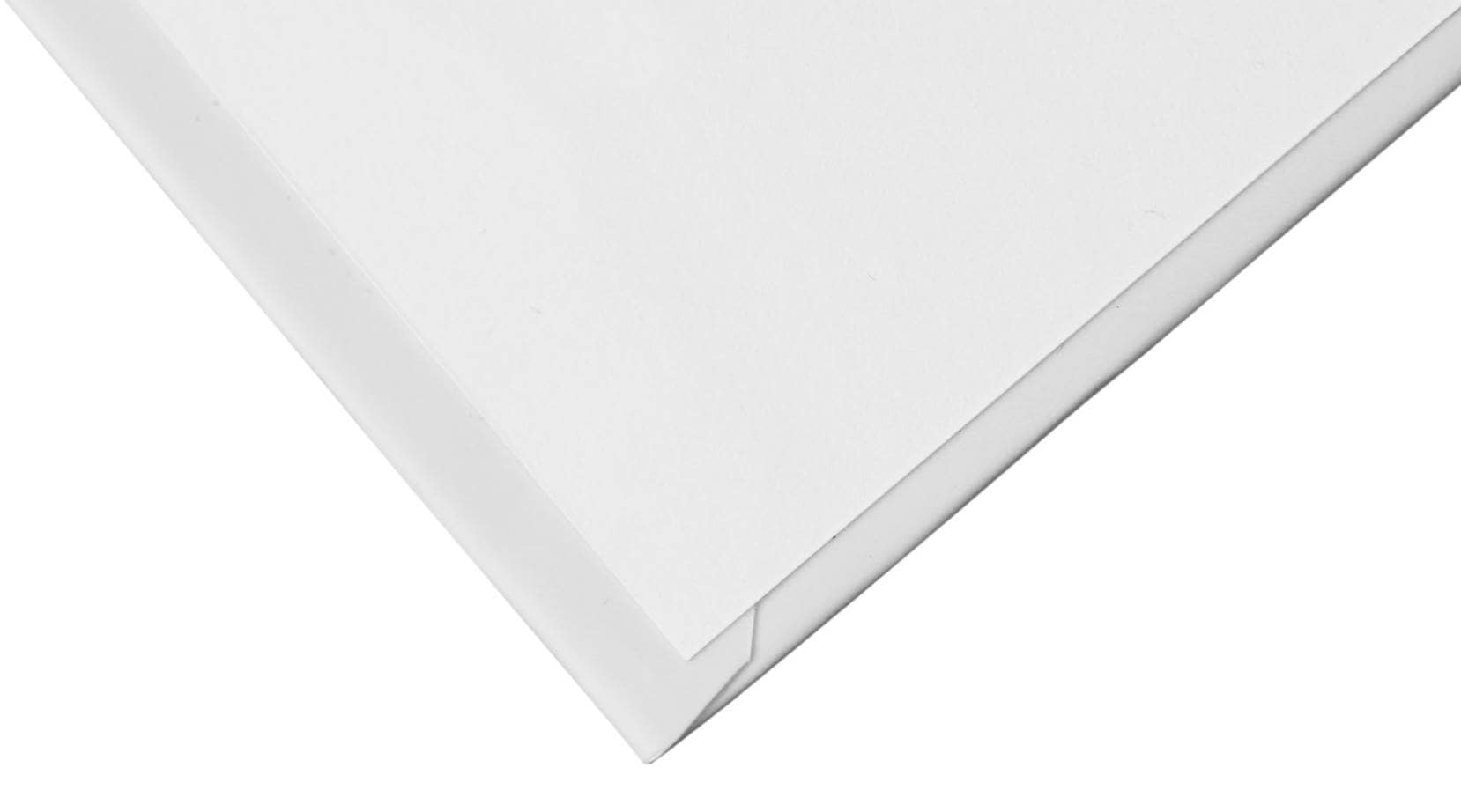 Head- / Tailband
The headband is a small coloured band which is stuck to the top and bottom of the spine in the case of hardcover books and case binding. It is used to cover the gap between the spine and the body and to enhance the appearance of the book. It also protects the book from dust and wear. The headband should not be confused with a bookmark or ribbon mark. It is available in white, red, blue and black.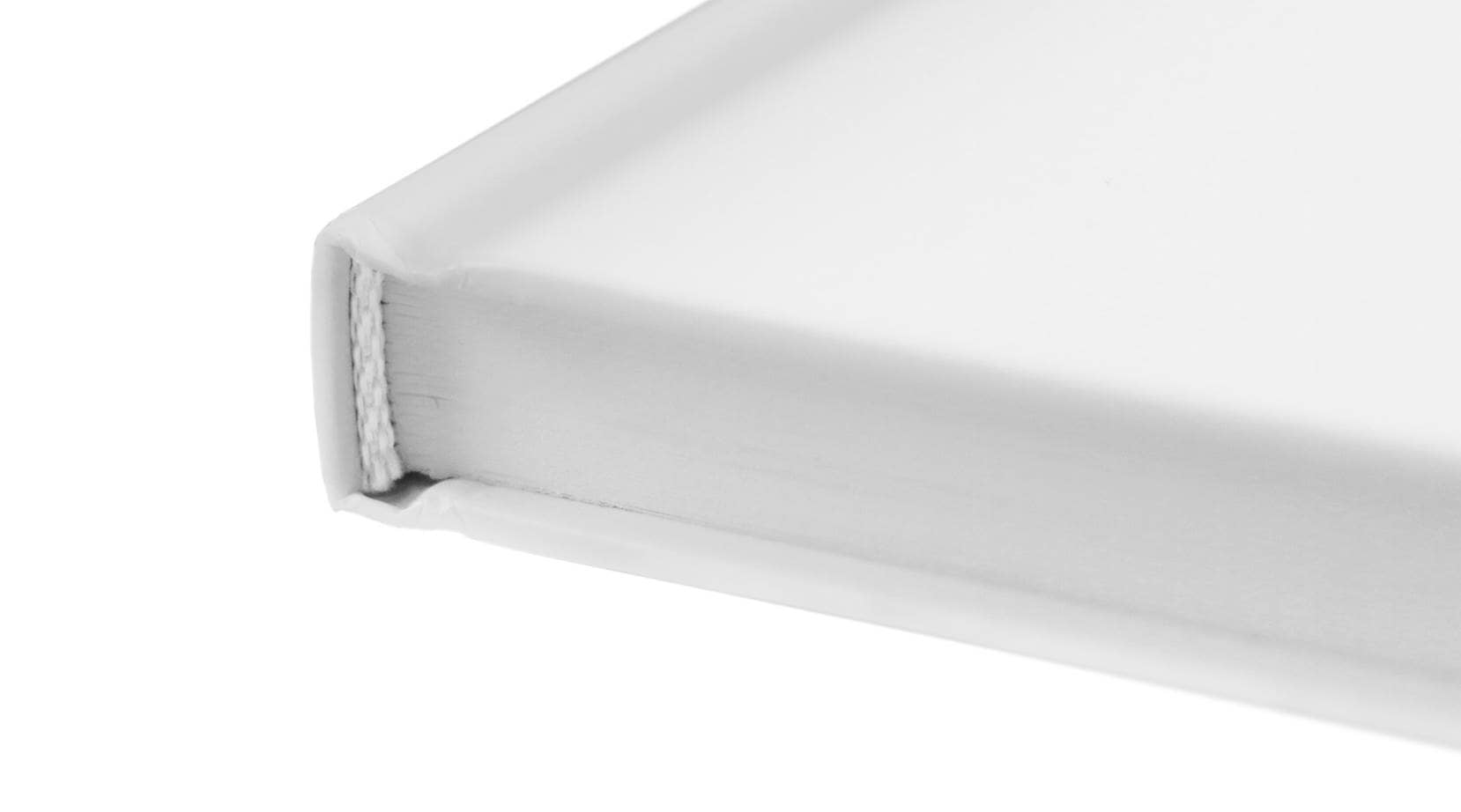 FAQ's for Brochures
Why is creasing so important?
We recommend creasing for all brochures with covers (except spiral binding). Creasing stops the folded spine breaking and prevents colour flaking. So, it stops visible breaks in your product and keeps your brochures looking their best. We include creasing for all brochures with a paper grammage of 250gsm and above.
Which format should I use?
Page orientation and format can create different effects:
Portrait format is the format we are generally used to handling. Also, magazine racks are usually designed to display A4 portrait formats. Smaller A5 or A6 brochures with perfect binding are quite difficult to hold.
A4 landscape brochures with perfect binding have a high-quality look. Menus are often printed in an A6 landscape format with spiral binding. Landscape works especially well for displaying images and graphics.
Square formats stand out from the crowd. In 210 x 210 mm format, large panorama motifs can be printed over two pages. Thanks to the saddle stitching, the image does not get lost in the fold of the page. Ideal for depicting vehicles, landscapes and interiors.
Do I need a cover for my brochures?
Covers protect the contents of brochures from wearing away and increase stability (especially for brochures with a low page count and low paper grammage). They also make a great first impression with the finishing coat. Brochures with 40 pages and a 135gsm paper grammage have better durability and are easier to handle with a cover made from 300gsm silk/gloss finish paper.
Folded covers facilitate the placement of large images over the three inner or outer pages. They can be ordered for the front or back.
Printing Professional Brochures with SAXOPRINT
SAXOPRINT is your experienced online printer for professional booklet printing & business brochure printing with traditional binding. We also produce high-quality soft and hardcover books and booklets with perfect binding. It goes without saying that advertising materials such as flyers and leaflets, business cards and posters are also included in our print product portfolio.
Our employees from production, marketing and customer service are continually striving to provide you with support, such as print templates, instructions and tutorials. Visit our blog for interesting articles, tips and tutorials for all things printing. We make it easy for you to create your brochures and obtain optimal print results.
We use two basic kinds of paper at our online printers for brochure printing. Either wood-free, uncoated offset paper in weights from 80 to 120gsm or art paper in weights from 90 to 250gsm, which can be ordered in various different paper weights.
Free format: For much more specific needs
When you have unique and original ideas you need something that fits them. We know that, so we now offer free format: bespoke sizing with which you can create your catalogue or brochure just as you imagined it. You can choose from a range of 99 mm to 297 mm wide and 100 mm to 420 mm long. You can also choose the weight and type of material to have the catalogue of your dreams in your hands.
Depending upon binding type, we offer you seven to eight various portrait and landscape formats as well as three square formats for the individualised design of your brochures. Customers of our online print shop can compare the various paper types and weights used by SAXOPRINT, prior to ordering, with our free-of-charge printed brochure samples. We can make the final printed product with either four-sided or six-sided cover layouts according to your needs.
For colour brochure design, we use five general colour systems that either conform to the European Colour Scale for offset printing (Euroscale) or to the HKS colour system. Printing options are 4/4 colour (European Colour Scale), 1/1 or 2/2 colour (black or HKS) and 5/5 colour (European Colour Scale).
Brochures and leaflets from SAXOPRINT – lots of tips and extras
For brochure and leaflet design, it goes without saying that SAXOPRINT online printshop offers customers professional advice along with many tips and extras. For example, we are experts in outstanding print finishing with UV coating.
In accordance with the graphic design previously worked out together with our customers, the surfaces of the print products are either partially or fully coated and then cured with ultraviolet radiation. The result is high-gloss quality with exceptional optical and tactile characteristics.
We also publish news, tips, tutorials und templates about professional brochure printing in our newsletter and in our regular blog articles.