Product Information for Sticky Notes
Sticky Notes in Overview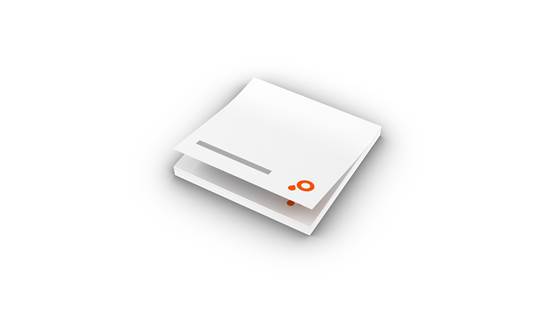 Without Cover
72 × 72 mm
72 × 100 mm
100 × 72 mm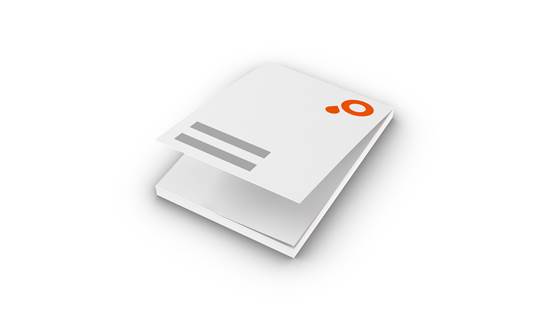 With Softcover
72 × 72 mm
72 × 100 mm
100 × 72 mm
Inside Pages:
50 sheets | 100 sheets
Cover:
4
Inside Pages:
80gsm uncoated paper
Cover:
250gsm chromium sulphate card
opening on top, glue strip on top | left
book opening, glue strip on top | left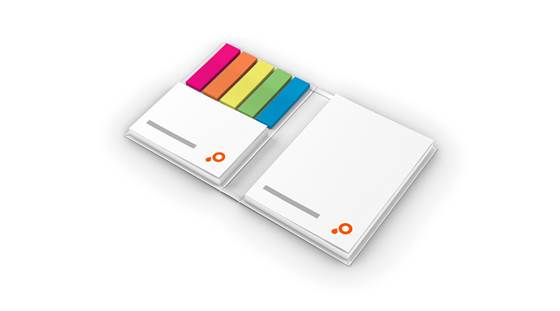 With Hardcover
Cover:
105 × 78 mm | 78 × 105 mm
Notepad, small:
50 × 72 mm | 72 × 50 mm
Notepad, big:
100 × 72 mm | 72 × 100 mm
Inside Pages:
50 sheets
Cover:
4
Inside Pages:
80gsm uncoated paper
Cover:
Cardboard with gloss film laminaion
opening on top, glue strip on top
book opening, glue strip left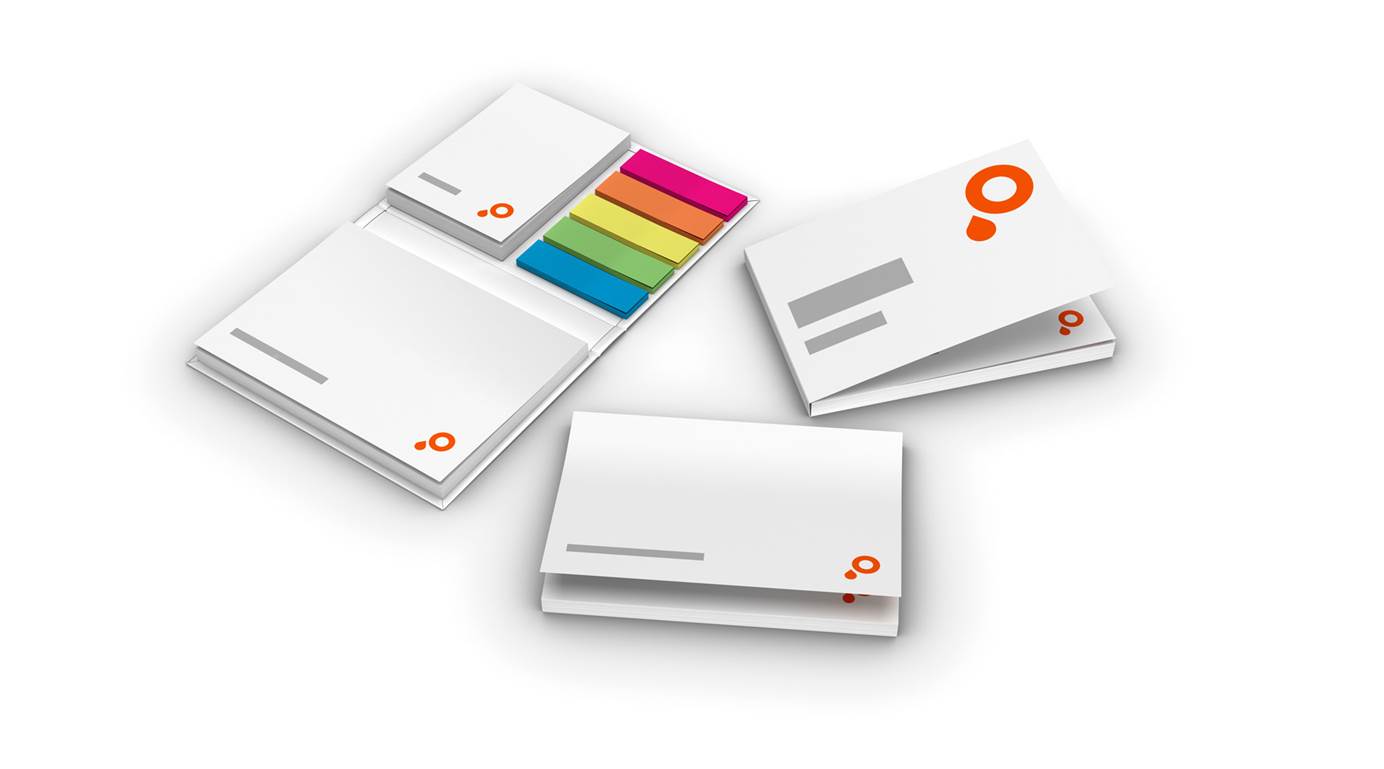 Used for:
Office supplies for employees
Supplies for sales and service teams
Giveaways for customers
Promotional packets
Sticky Notes Without Cover
The simplest version of our sticky notes is available in 3 formats. The individual sheets are either glued on top or on the left. The glue strip is always on the longest side, regardless of format.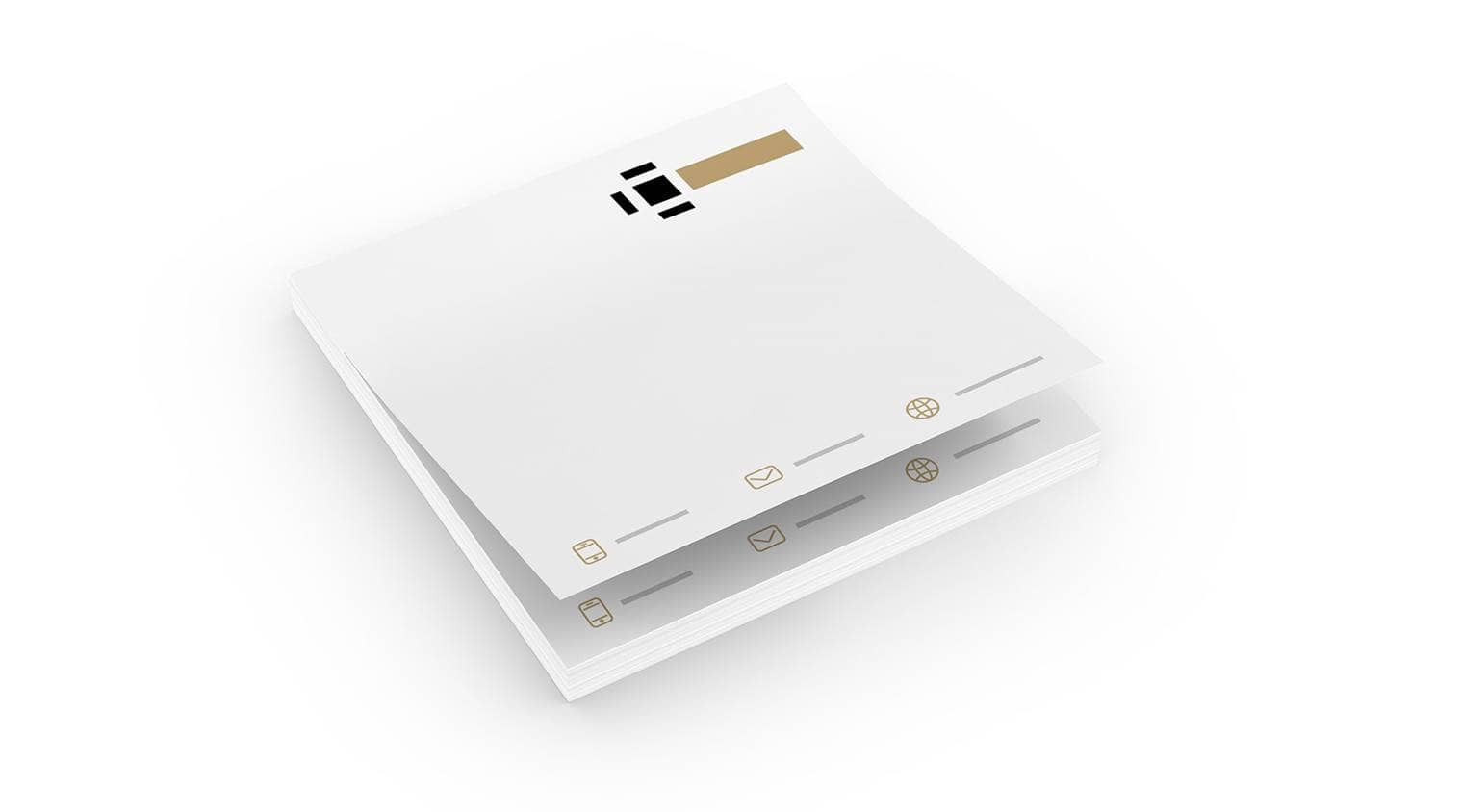 Sticky Notes With Softcover
Sticky notes with softcover are available in 3 formats. The cover is affixed to the back of the pad. The glue strip can either be placed on the top or the left. The 4-page cover is made of 250gsm white chromium sulphate card. You can have both the outside of the cover and the block itself printed.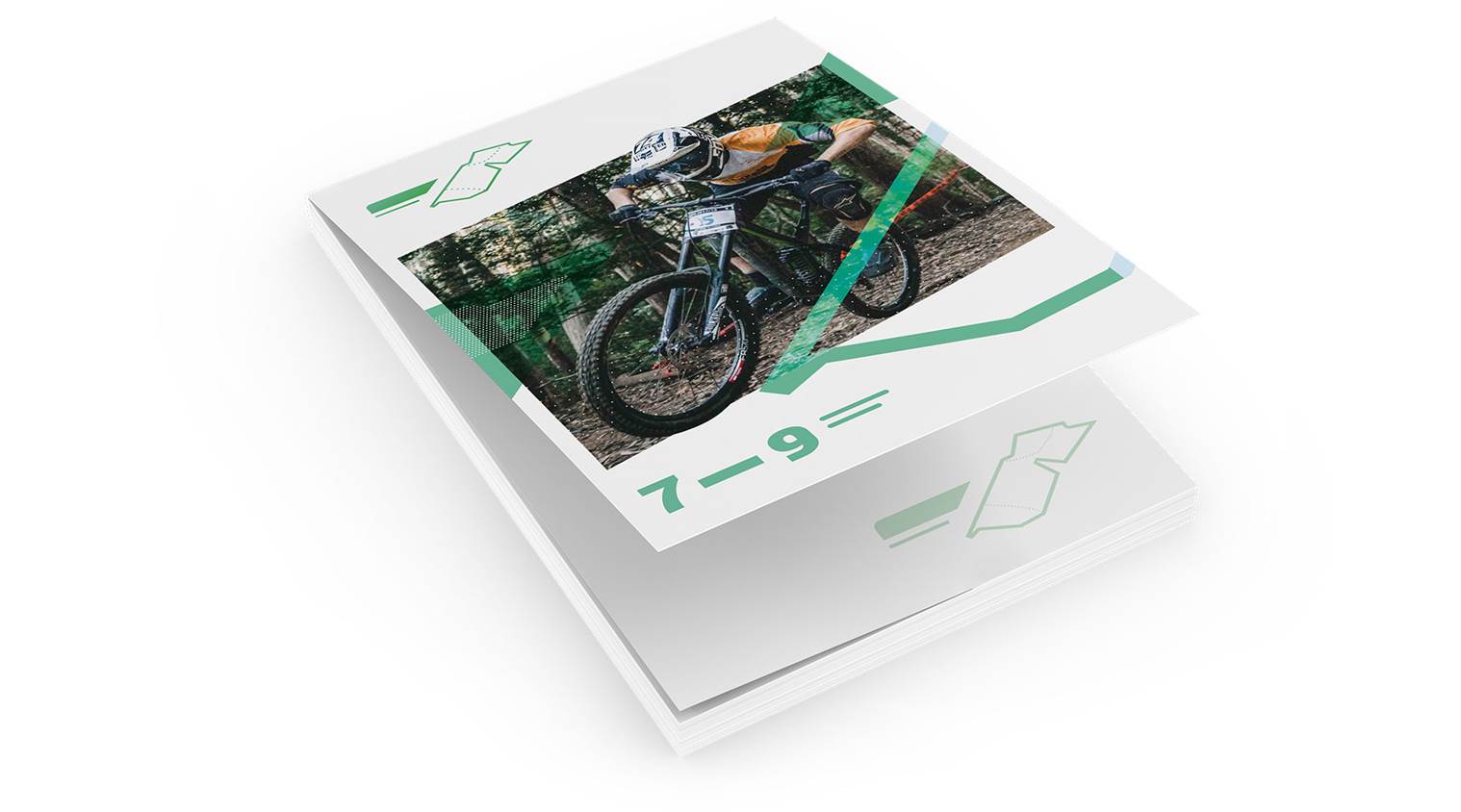 Sticky Notes With Hardcover
Hardcover sticky notes consist of two sticky note pads of 50 sheets each. They also include page markers in blue, green, yellow, orange and pink with 20 sheets each. The 2 blocks have different sizes, depending on the finished size of your product. You can have both the outside of the cover and the blocks printed.
Inner Pages: 80gsm Uncoated Paper White
The sticky notes are made from high quality 80gsm uncoated paper in white. This strong uncoated paper is made of 100% cellulose. The surface of the paper lends your printed logo a soft character.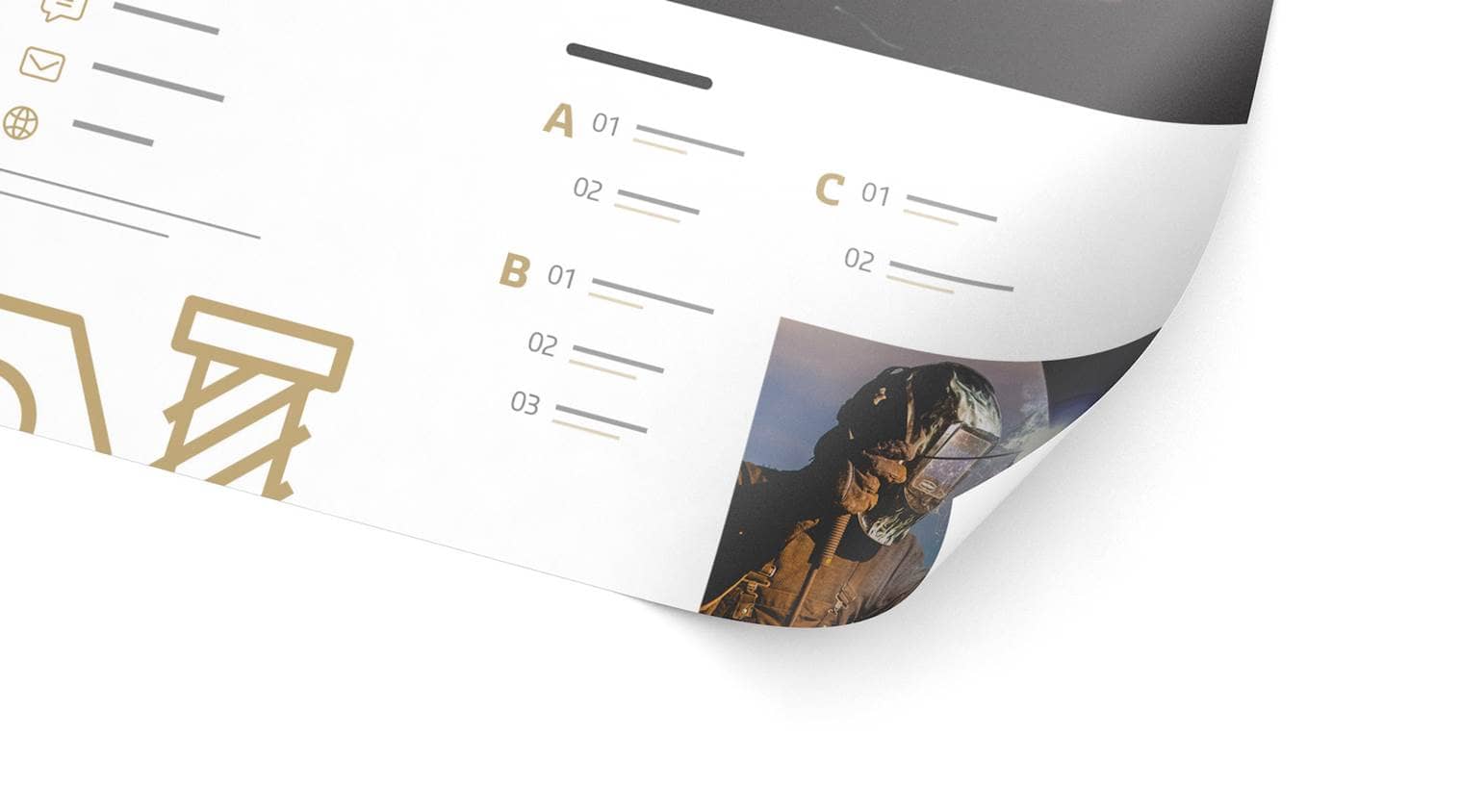 Softcover: 250gsm Chromium Sulphate Card White
We use a high quality 250gsm chromium sulphate card in white to make the soft covers for your sticky notes. The cover is printed on the outside.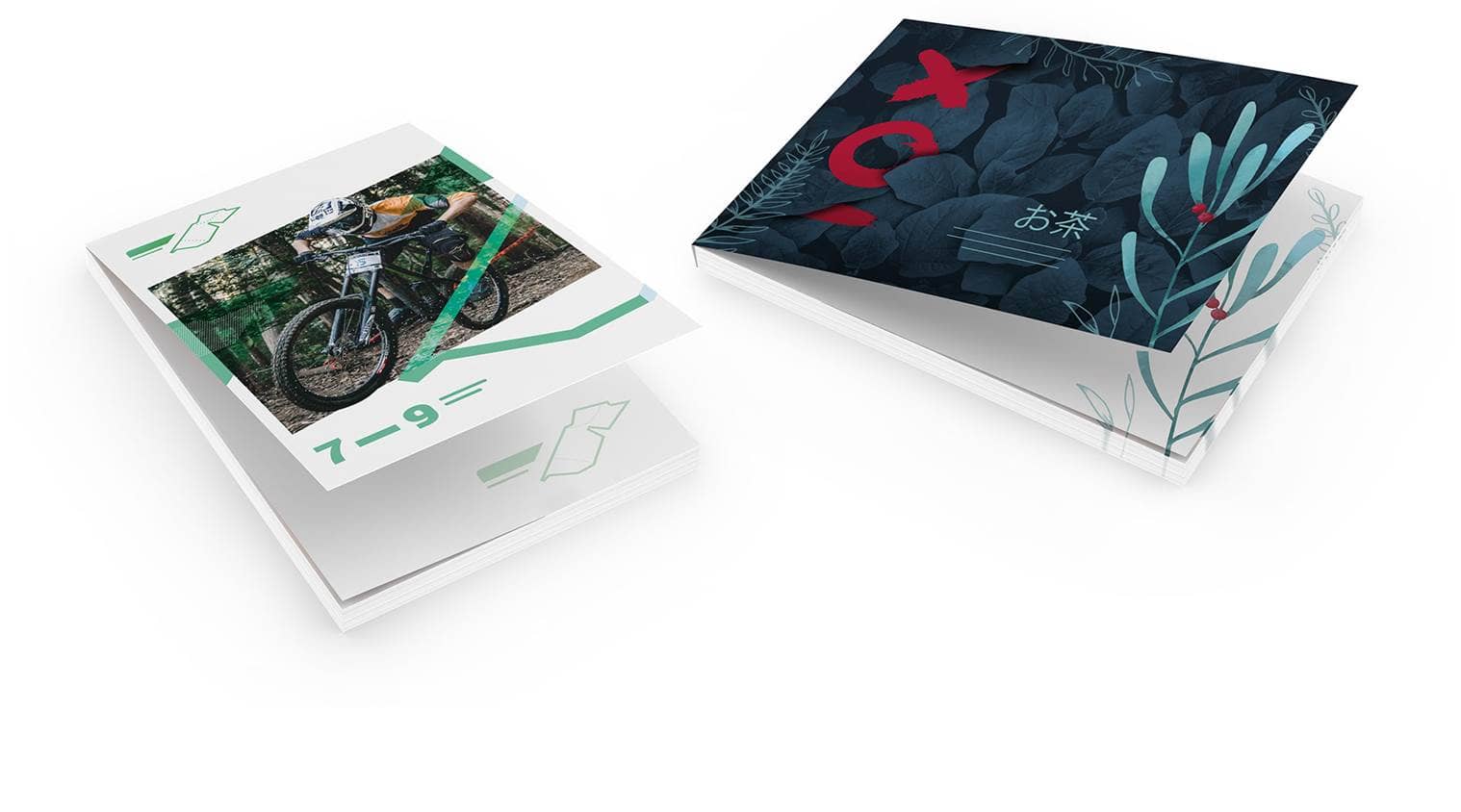 Hardcover: Cardboard with Gloss Film Lamination
The cover consists of cardboard gloss film lamination. Here, we print the two outer sides, as well as the spine of the cover. For help in creating print data correctly, you will find the relevant datasheet as well as our print templates directly in the configurator.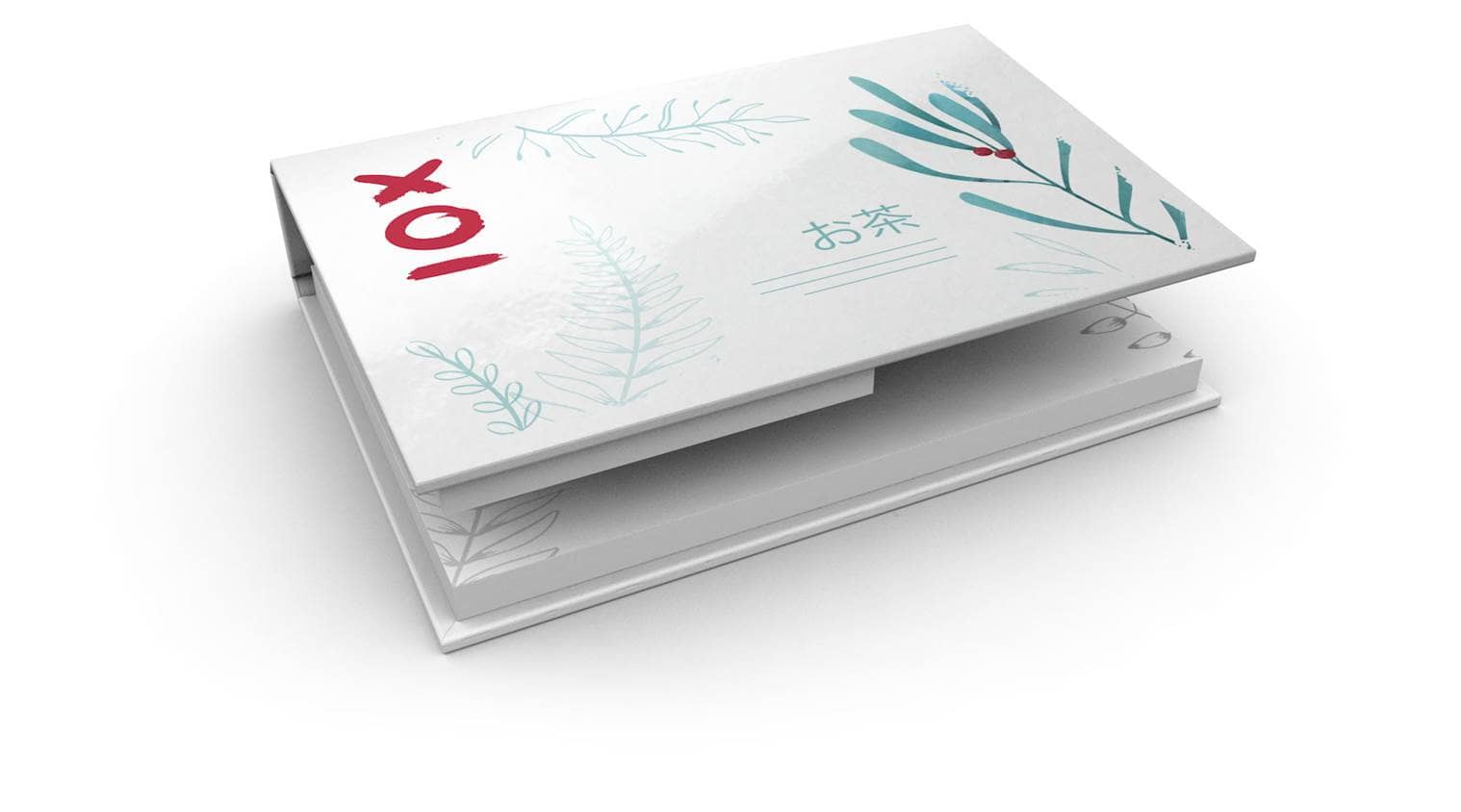 Design Sticky Notes Online - Online Designer by SAXOPRINT
Create Your Designs Online
Create your artwork effortlessly online without the need for graphic design software - with our SAXOPRINT Designer. You can select the Designer directly on the configuration page for many of our products. Use it to place your logo, pictures and message on your printed products.
Please note: the Online Designer is onnly available for Sticky Notes without Cover.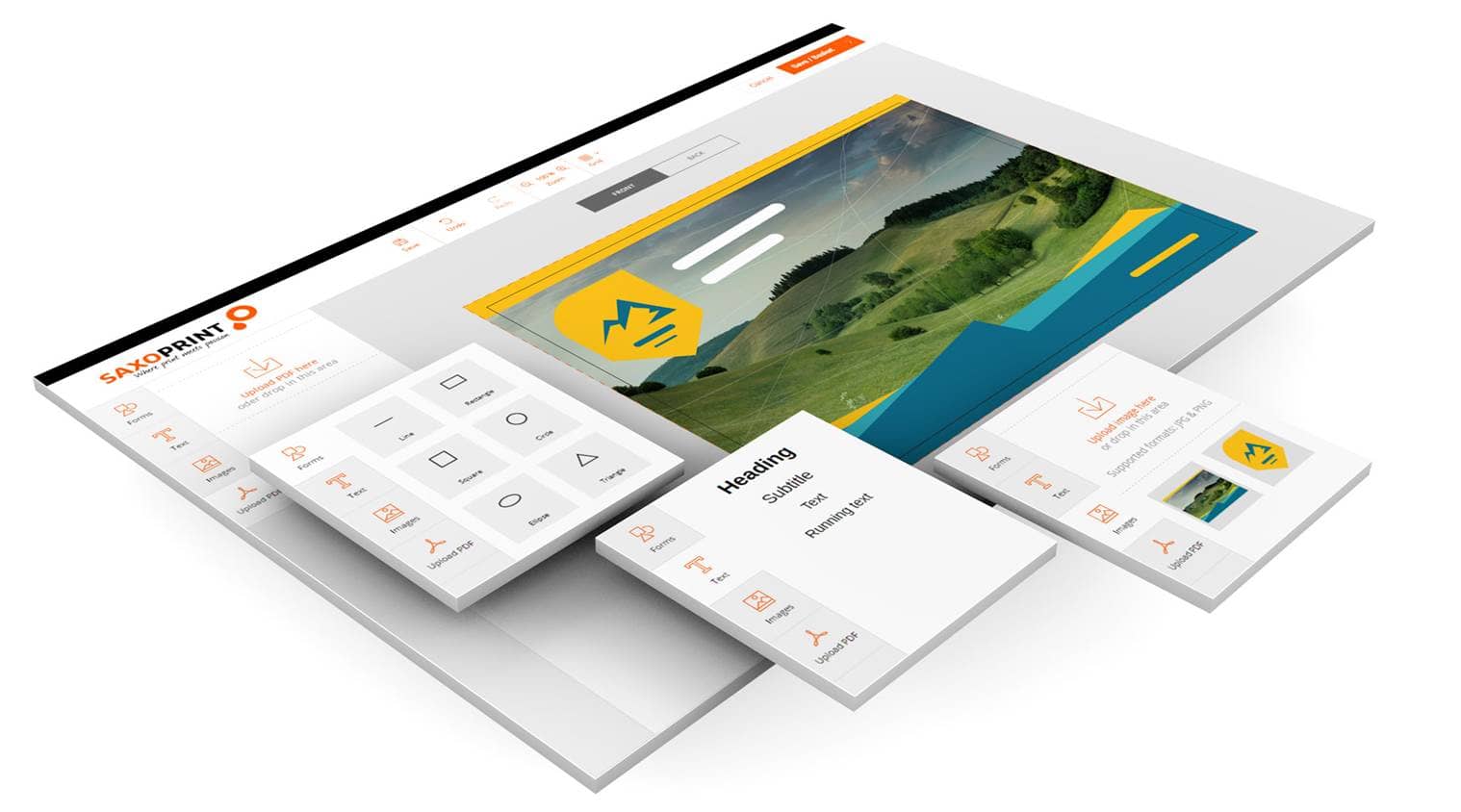 It's this easy:
1
Select product
2
Configure product
3
Create your design
4
Confirm and order
FAQ's for Sticky Notes
Which print orientation do sticky notes with hardcover have?
The print orientation of the note pads depends on the format you select for the cover. You can see the corresponding sizes in the configurator page once you have selected the cover size.
What kind of finishing options are available for sticky notes with hardcover?
The covers are finished with a gloss film lamination.
How much bleed allowance should I have?
For sticky notes without cover and sticky notes with softcover, we need a 2 mm edge bleed all around. For sticky notes with hardcover, an edge bleed of 15 mm is required.
For more information, we recommend our free print templates and datasheets.
How many pages do the sticky notes have?
For sticky notes without cover and sticky notes with soft cover, you can choose between 50 or 100 sheets per block.
Printed Sticky Notes
Mini helpers with a maximum marketing effect
Sticky notes custom-printed with your logo are unobtrusive little giveaways with big advertising potential because they pop up everywhere. On the fridge, PC monitors or desks – sticky notes have become indispensable - either to remind oneself or others about pretty much anything. Having these notes printed with your company logo is an excellent marketing instrument for exactly that reason. We print sticky notes on 80gsm uncoated paper in print runs from 50 to 5,000 units. We also offer you optional covers made of 250gsm chromium sulphate card or cardboard with gloss film lamination to protect your custom sticky notes. Their uses are almost endless. Professionally printed with your logo, your slogan is bound to end up in places you never even dreamed of. While we can't provide you with a list of how and where your advertisements might be used, we do have a lot of helpful tips about how to individually design your personalised sticky notes.
Sticky notes as supporting players in your marketing production
Sticky notes are one of the classic giveaways at exhibitions and events. They can be given out at almost any occasion to increase your popularity or image.
If you have an even larger surface in mind, simply opt for the 100 x 72 mm variation. It offers you more space for your marketing message and more space for customers to write on. To make sure that all crop and bleed margins, graphic resolutions and anything else relevant to your print file are correct, we provide you with a detailed artwork guide that includes all the information you need.
Sticky notes: little presents - large presence
Sticky notes are nifty little customer gifts. First of all, they are useful. The manufacturing costs are relatively low, and the notepads have a handy size, which makes them easy to give out at large events. SAXOPRINT offers sticky notes in the very popular square size (72 x 72 mm), which can also be ordered with a cover. This cover is the ideal medium for full-surface placement of your corporate design and a perfect marketing effect. The individual sheets are large enough to print a logo on the lower right side of the paper, and yet still leave enough room for customers and employees to write on.
Sticky notes as work tools in the office
A professional, unified customer presentation is important to you? We wholeheartedly agree, which is why our online print shop offers you sticky notes as just one component of your corporate design. A consistent visual image leaves a good impression on your customers both during and after consultations. Office materials and signage in line with your corporate image look clean and streamlined, and this effect can be achieved with numerous different combinations, e.g. sticky notes, individually printed ring binders, letterheads and envelopes, beach flags, roller banners and business signage (more information here) – all printed with your company logo, in corporate colours and graphics to suit any campaign.
Individually designed sticky notes with SAXOPRINT templates
Our sticky notes are printed with the 4/0 colour technique, which makes almost any colour possible. Before you begin designing, download our artwork guide and print templates – they're free. The guide and print templates provide you with the foundation upon which you can place your design. They make it easy for you to visualise how much space is available for your advertisement.
Designing a compact advertisement on a small surface is often more difficult than designing a brochure that doesn't need to take writing space for the customer into consideration. Instead, focus on a core statement. This message is best placed on the cover of your sticky notes. The notes themselves then only need to be printed with your logo, which you can easily place on the individual sheets and emphasise with your company colours. 'Handwriting' type fonts are a humorous design idea. They get attention by implying a previously written note. Motivational words or calls to action are also individual and creative. Should you decide to use the entire surface of the sticky note for your design, you can make creative use of transparency to ensure there is enough space left for actually writing a note! Symbols, clip-art and text placed in corners or as strips along the top and bottom of the notes are also great ideas.
It's that easy to order sticky notes from our online print shop
After we receive your print files, we automatically subject them to our standard artwork check. If there are any discrepancies with our print requirements, we send you an e-mail with an error protocol. We recommend taking advantage of one of our more detailed proofing options, especially if you are having sticky notes printed for the first time. In this case, our pre-press department checks various aspects of your print files manually. Detailed information about the standard artwork check as well as our other proofing options can be found here.
You can select any options for your sticky notes from the configuration/ calculation page and the end price is immediately displayed for you – including shipping and VAT (which is also displayed separately). The quoted price is valid for 14 days when you click on 'print quote'. We then send you an e-mail confirmation that allows you to place your order online at the confirmed price any time within the next 14 days. Then all you have to do is send us your print files, either by uploading them or by e-mail. You can follow the progress of your order in your customer account at any time.