Product Information for X and L Banners
X and L Banners in Overview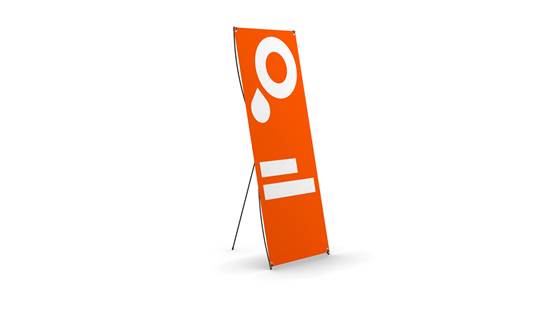 X Banners
30 × 43 cm (print area: 28 × 39 cm)
70 × 175 cm (print area: 64 × 160 cm)
70 × 190 cm (print area: 64 × 180 cm)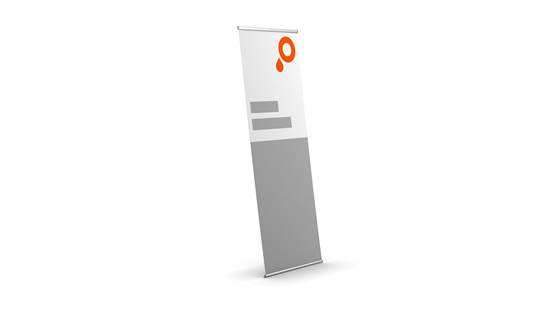 L Banners
i
X and L banners are very light compared to roller banners and represent a good alternative to these. Both X and L banners are very easy to transport and set up.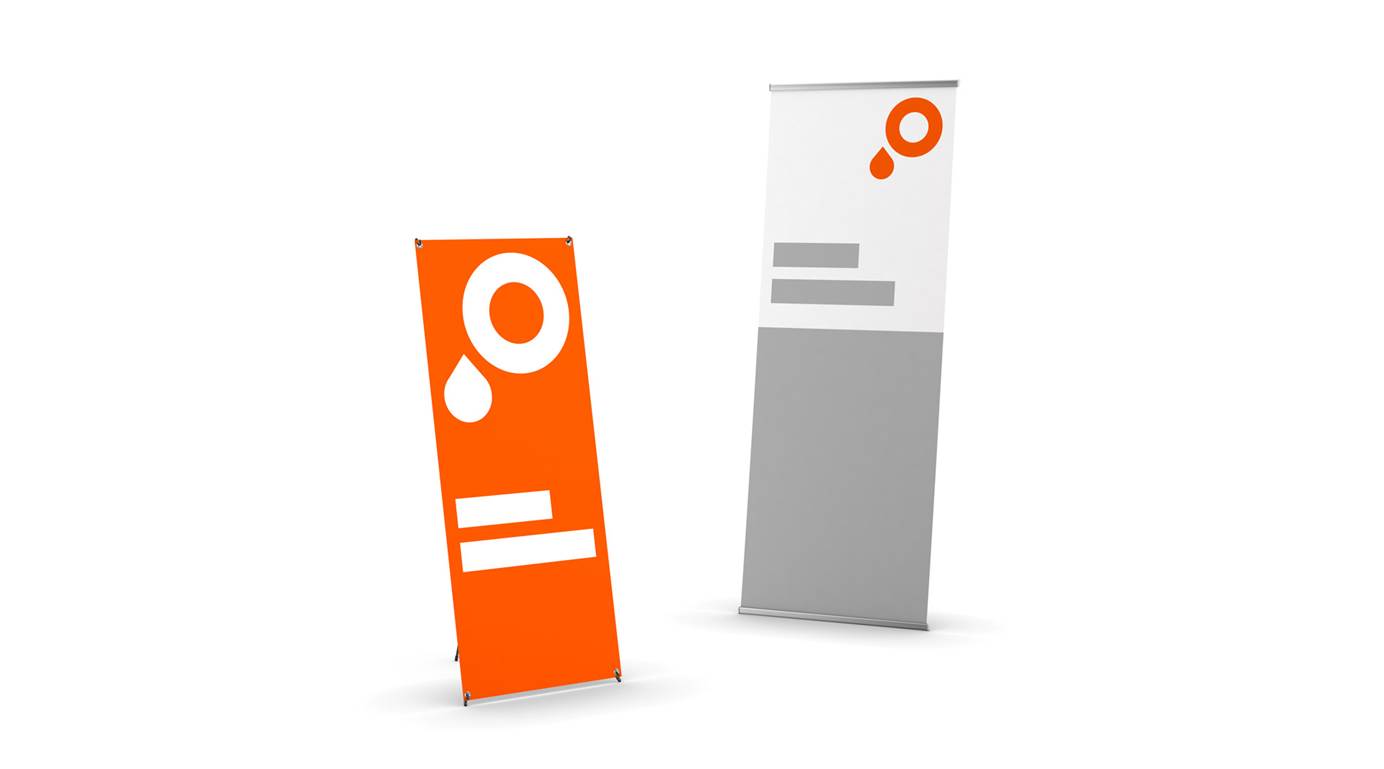 Used for:
Decorating inside spaces
Presenting special deals
Marking event spaces
Decorating events
Flexible extension of promotional stands
Variants for X and L Banners
The two banner types differ from one another not only in size, but also in the choice of material. This allows you to tailor your advertising display precisely to your needs.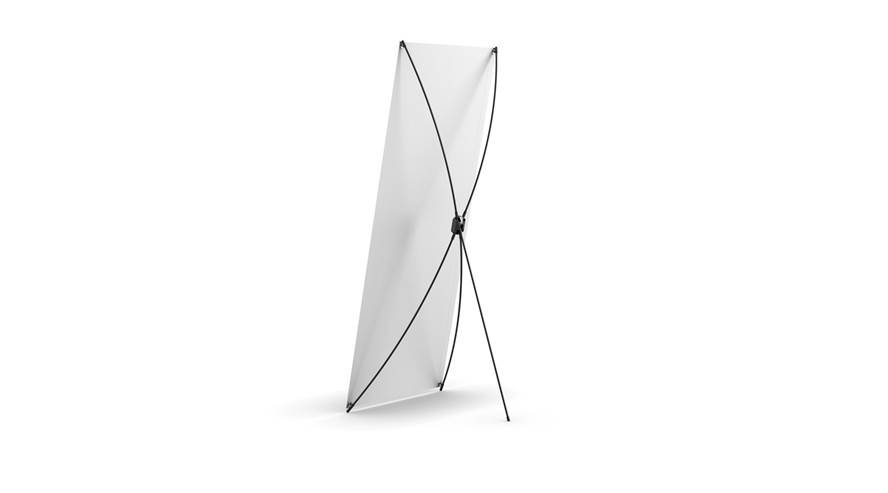 X Banners
X-shaped system
500gsm PVC tarpaulin
Silk-gloss surface
Motif banner completely opaque, but still translucent, four eyelets
Black frame (coated plastic) with suspension bracket for motif banner
High-quality brilliant print results
High-resolution, sharp print with vibrant colours
Durable, wipeable
Suitable as tent or counter cards in 30 x 43 cm size or floor stands in 70 x 175 cm or 70 x 190 cm sizes
Braces ensure high stability of X banner
Bulging disappears within a few hours of unpacking
B1-certified (flame-retardant)
Hauling rope bag included as standard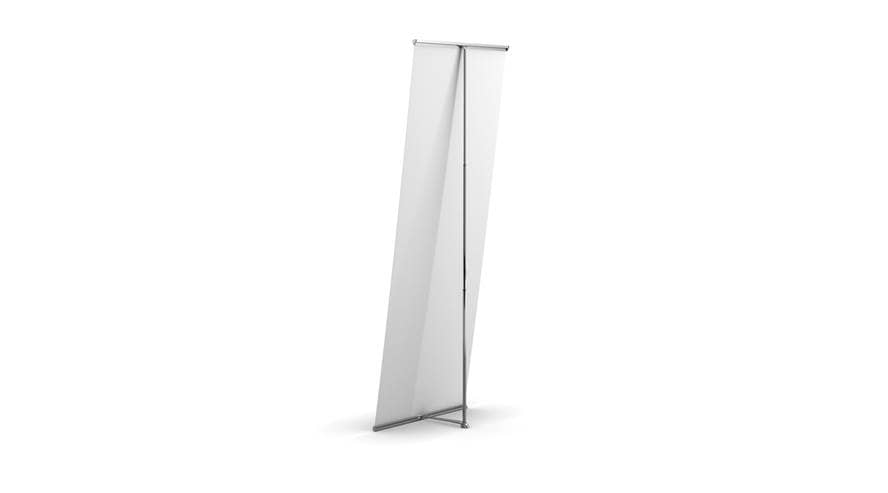 L Banners
L-shaped system
330gsm polyester fabric
Silk-matt surface
Motif banner completely opaque, but still translucent, mounting via terminal strips kit and telescopic rod
Chromed aluminium frame ensuring stylish design
High-resolution, sharp print with vibrant colours
Exceptional advertising effects even in poor light conditions
Durable, crease-resistant, practically tear-proof
No glare in the case of direct lighting
Powerful and vibrant colour rendering
Size 215 x 80 cm
Extra-strong base for high stability
Practically no bulging, high strength
B1-certified (flame-retardant)
Transport bag included as standard
Materials for X and L Banners
500gsm PVC-Tarpaulin - for X Banners
In the case of X banners, we use strong 500gsm PVC tarpaulin. This is weatherproof and UV-resistant and can be wiped down.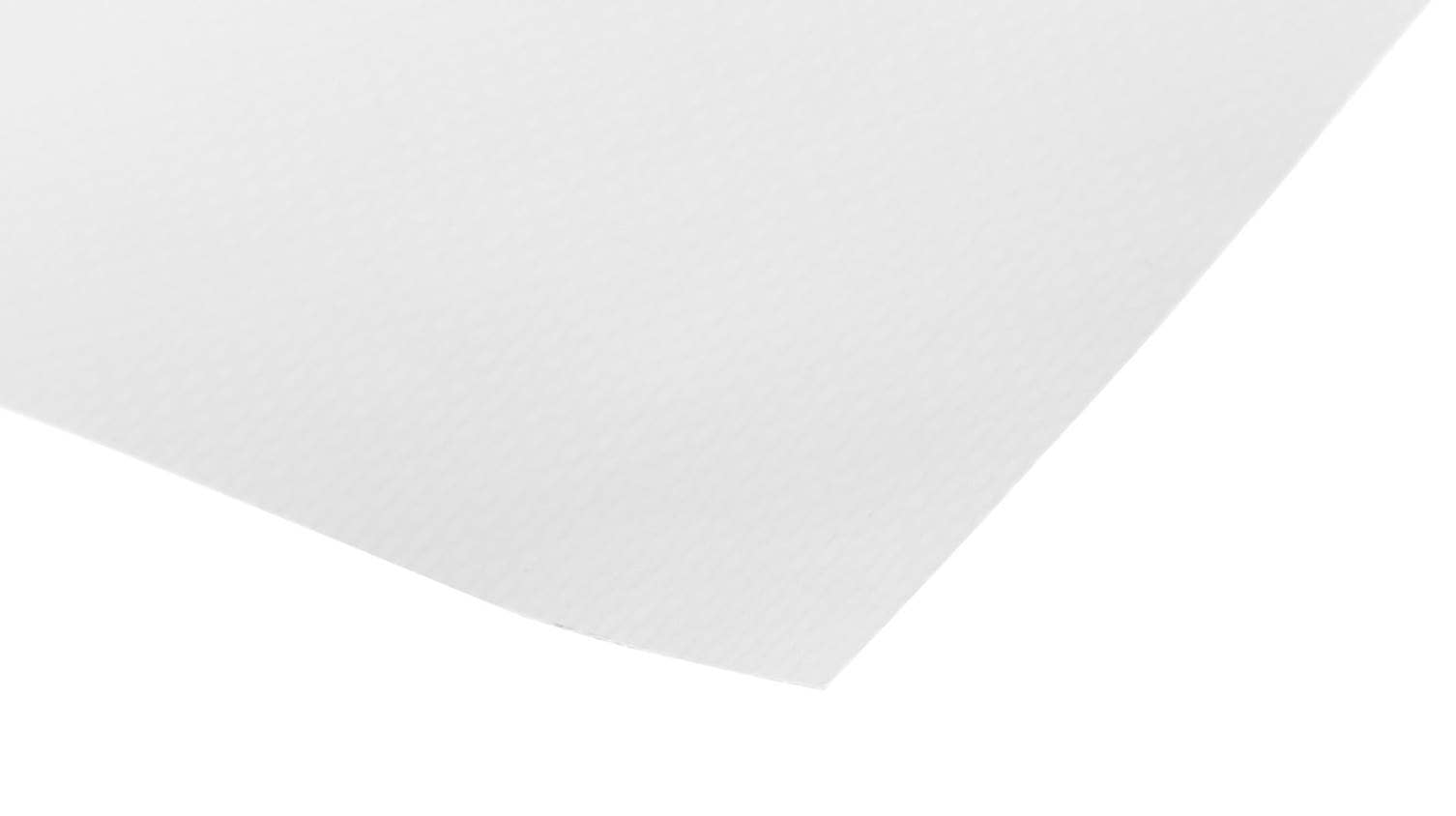 330gsm Polyester Fabric - for L Banners
In the case of L banners, we use a flexible 300gsm polyester fabric, ensuring maximum opaqueness and colour brilliance. The textile-like surface prevents curling.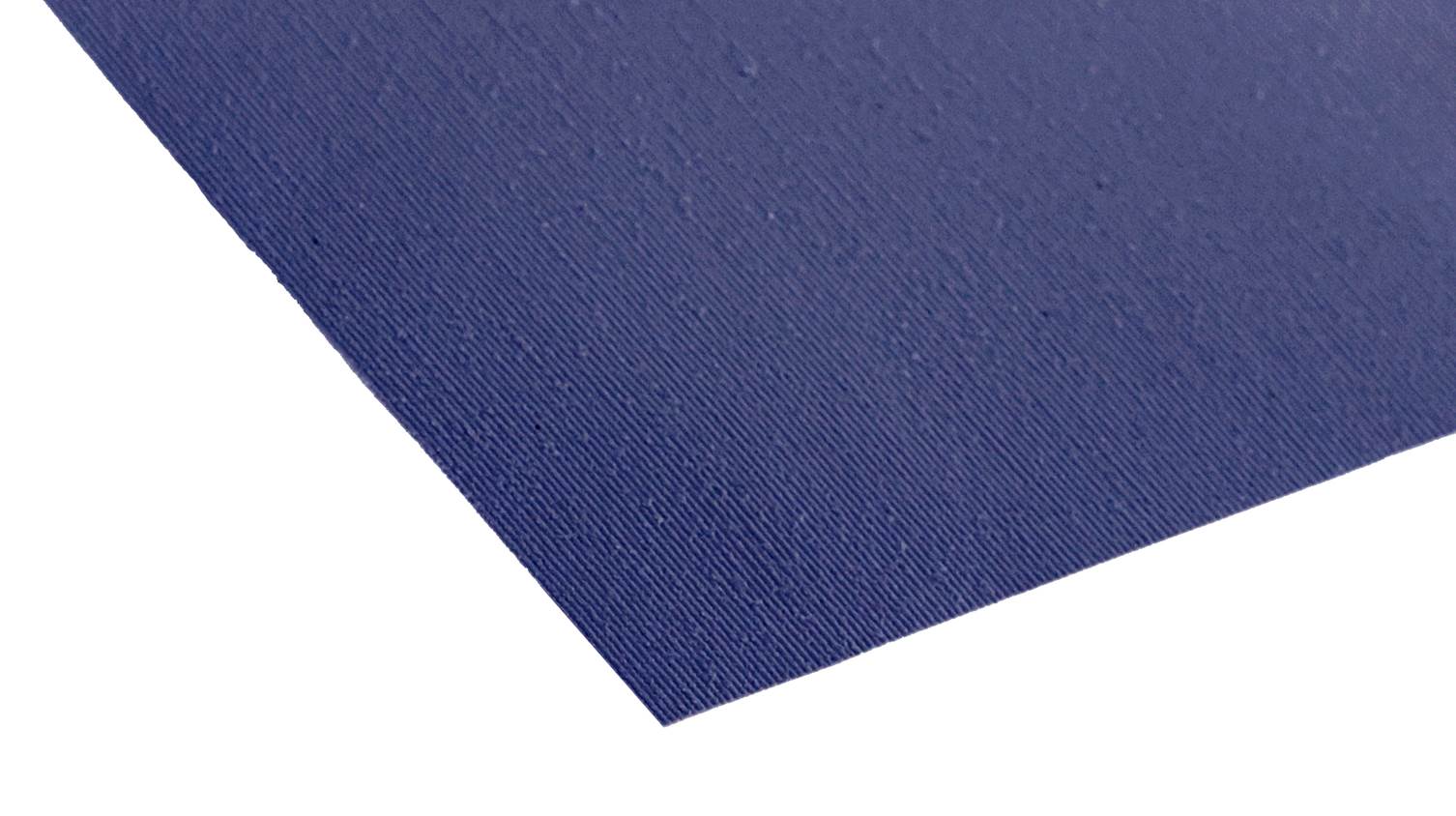 Design X and L Banners Online - Online Designer by SAXOPRINT
Create Your Designs Online
Create your artwork effortlessly online without the need for graphic design software - with our SAXOPRINT Designer. You can select the Designer directly on the configuration page for many of our products. Use it to place your logo, pictures and message on your printed products.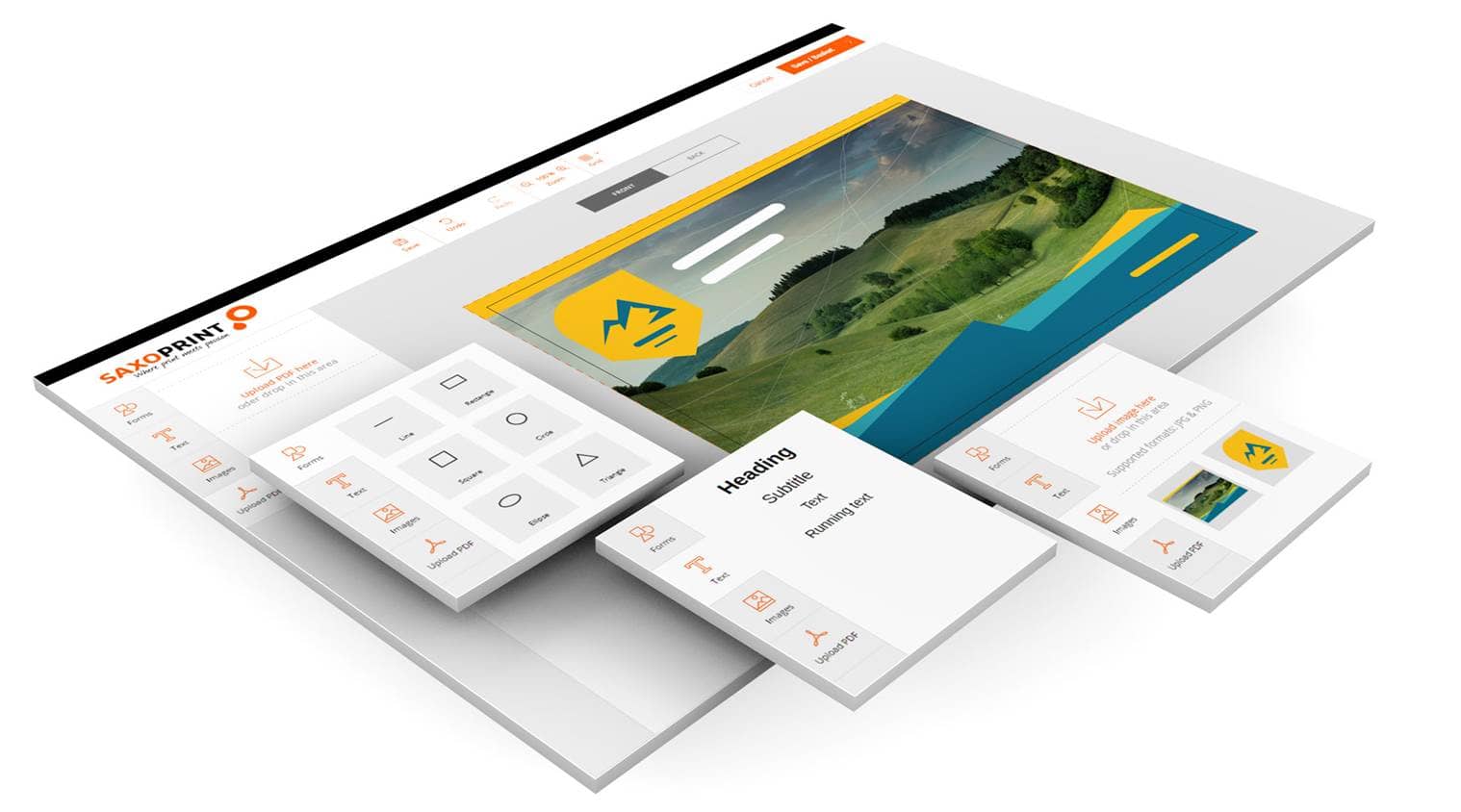 It's this easy:
1
Select product
2
Configure product
3
Create your design
4
Confirm and order
FAQ's for X and L Banners
Is it easy to change the printed cloth on an X banner?
The X banner is one of our products where the print can be changed very easily. The print is fastend to the frame by 4 eyelets which means you can change the print without the need of tools or glue.
Create A Positive Impression With X and L Banners
Particularly in salesrooms, it is important to present new products and special promotions in the right way to attract potential new customers. Our X banners are the perfect way to have the space you need to advertise your campaign, with regular print changes possible if needed. They are printed on high-resolution PVC tarpaulin or polyester fabric by our print shop to ensure optimal print results.
Many possibilities for our X and L banners
Our high-quality X and L banners are printed based on our four-colour print process. This ensures exceptional colour brilliance and sharpness, which is especially important in the case of lettering.
As these advertising displays have limited stability, we recommend using them in indoor areas. You can use them to advertise on the shop floor or counters:
in salesrooms,
at promotional or exhibition stands,
in the reception area of your business.
Our advertising displays are the perfect way to showcase your products, services and campaigns. The motif banners are extremely easy to exchange, allowing you to advertise conveniently and at low cost across multiple branches.