Product Information for Labels
Labels in Overview
Finished Size
A4 (1 label per sheet)
210 × 146.5 mm (2 labels per sheet)
210 × 96.3 mm (3 labels per sheet)
103 × 146.5 mm (4 labels per sheet)
103 × 96.3 mm (6 labels per sheet)
103 × 71.2 mm (8 labels per sheet)
49.5 × 71.2 mm (16 labels per sheet)
33.6 × 49.5 mm (32 labels per sheet)
Print Run
from 100 to 80,000 (depending on label format)
Colour Mode
4/0 Euroscale
1/0 black
1/0 HKS
1/0 Pantone
2/0 black+ HKS
2/0 black+ Pantone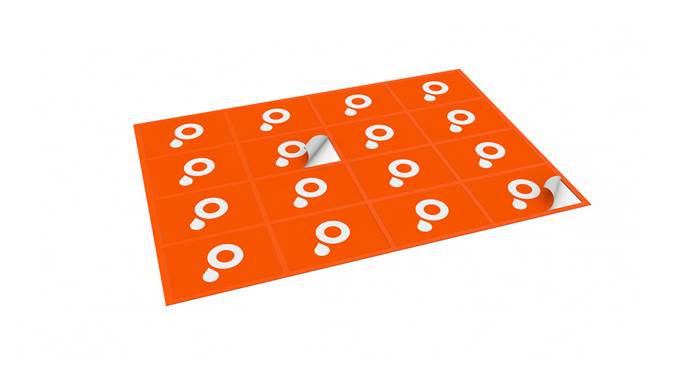 Used for:
Address and shipping labels
Labeling
Inventory and storage labels
Wine and product labels
Custom-Shaped Stickers
Size
289 × 202 mm (1 label per sheet)
142.5 × 202 mm (2 label per sheet)
202 × 94 mm (3 label per sheet)
99 × 142.5 mm (4 label per sheet)
99 × 94 mm (6 label per sheet)
99 × 69 mm (8 label per sheet)
47.5 × 69 mm (16 label per sheet)
30 × 44.5 mm (36 label per sheet)
Print Run
from 5 to 7,200 (depending on sticker format)
Material
135gsm vinyl white glossy
135gsm vinyl white matt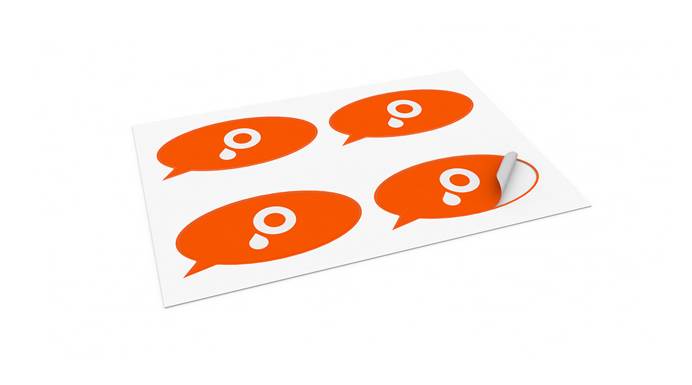 Used for:
Product stickers
Guerilla Marketing
Informational stickers
Wine and product labels
Materials for our Labels
Our labels conform to industry standards. They have 90 degree angle corners and stick to most surfaces. Whether glass, cardboard or plastic - this permanent adhesive will hold. Removing the labels from the A4 sheets is very easy, so you can be sure work processes can be carried out efficiently.
Printable with laser and inkjet printers
The A4 label sheets made from 80gsm label paper are suitable for laser and inkjet printing. This means recipient addresses can be printed (or handwritten) with many commercially available office printers.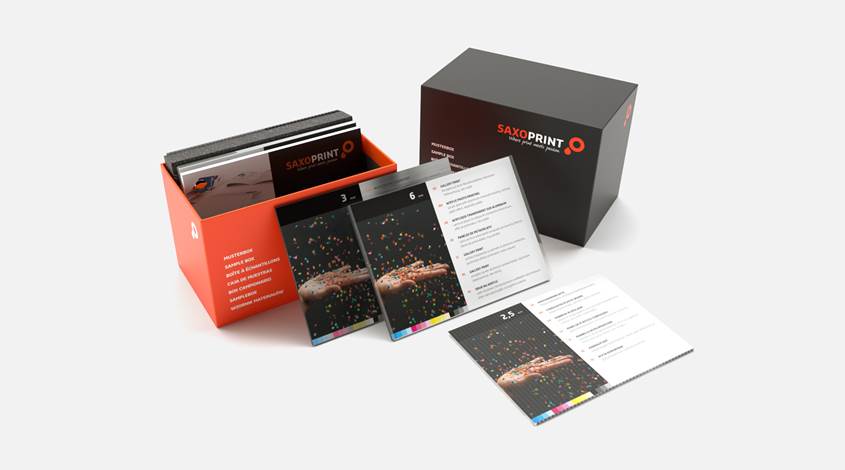 Material Sample Box & Paper Samples Brochure
Convince yourself of the print quality of the materials and finishing options we have to offer. The Sample Box contains all the materials for our Advertising Technology products, as well as the Paper Sample Brochure, Sticker Sample Set and Packaging Sample Set.

The Sample Box is also available in a neutral version.
Order now
Special Colours for Recognition Value
Pantone and HKS spot colours
Pantone and HKS spot colours offer a much wider colour spectrum than the conventional CMYK ink in offset printing. This enables us to print almost every colour nuance consistently.

Because they enable us to accurately represent almost every shade of colour, Pantone and HKS colours are particularly useful for presenting company logos. Rich and vibrant colours can be accurately represented by HKS and Pantone colours, allowing you to retain recognition value.

HKS offers 88 spot colours and Pantone 1,728 spot colours, which are difficult to achieve with CMYK.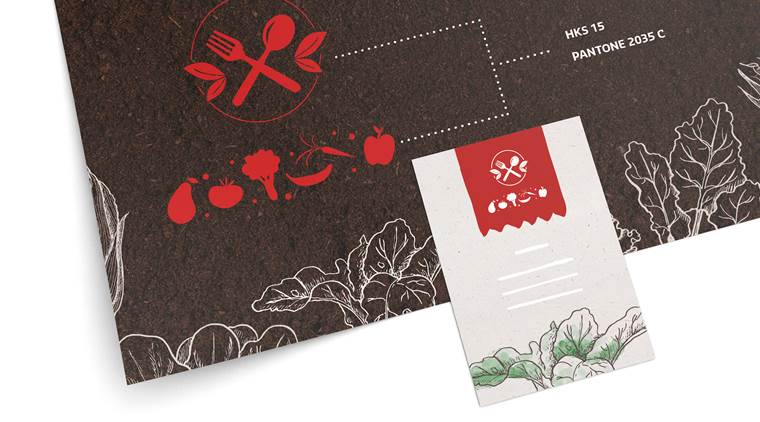 FAQ's for Labels
How many labels are there on a single sheet of A4?
It depends on how large the labels are. For example, if you order labels in 49.5 x 71.2 mm, there are 16 labels per sheet. If you order a print run of 4,000 pieces, you will receive 250 DIN A4 sheets with 16 labels each. Please also refer to our datasheet for labels.
Do I have to create an entire A4 sheet of labels?
No, we only need a single print file from you, in exactly the format you ordered. Please also refer to our datasheet for labels.
Can I place different designs on the A4 sheet?
No. Only one motif per order will be printed in the print run you order. All labels on the A4 sheets always have the same motif.