Product Information for Window Decals
Window Decals in Overview
Bespoke Sizes
Width
min. 30 cm | max. 400 cm
Height
min. 30 cm | max. 140 cm
Material
70 μm
self adhesive vinyl, white (permanent)
80 μm
frosted window films (permanent)
145 μm
perforated window decals (permanent)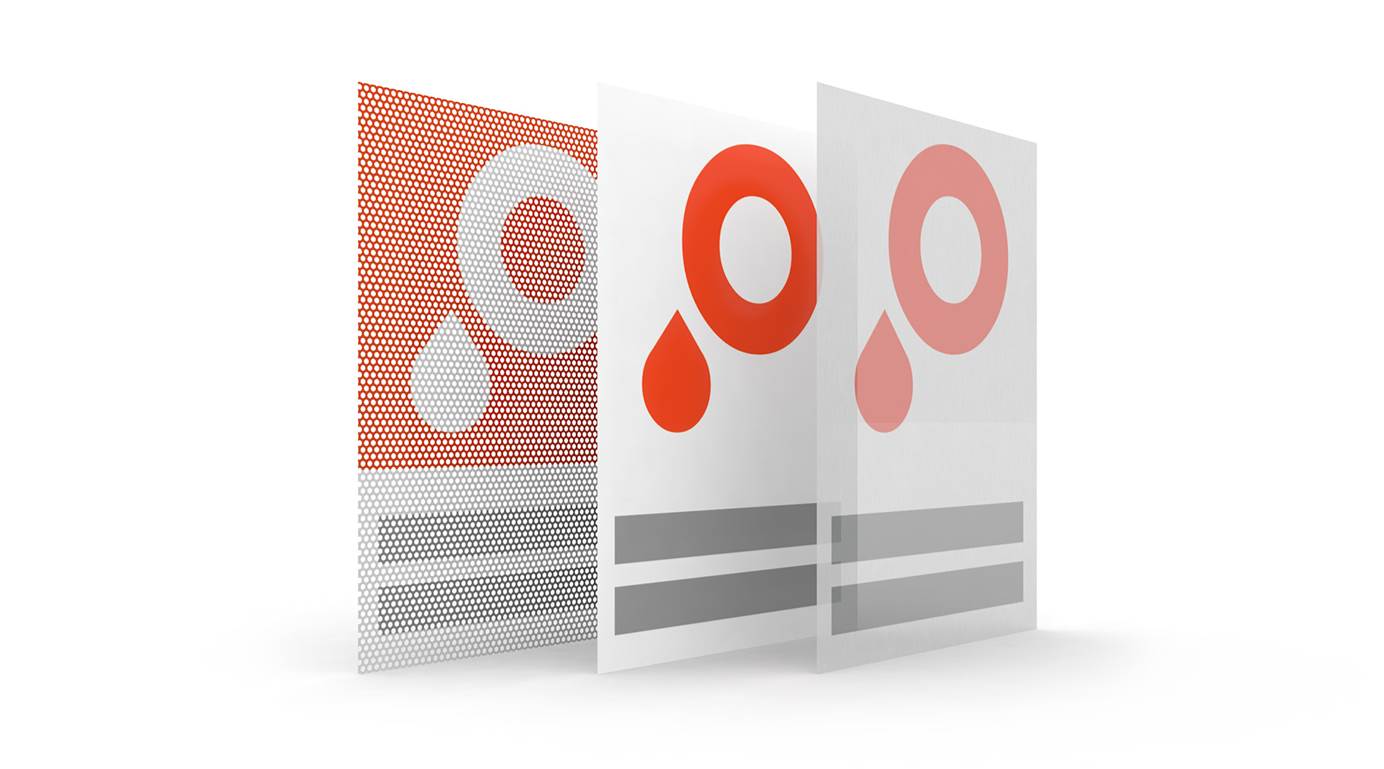 Used for:
Information about new products
Information about special offers
Decorating the office and waiting rooms
Conference rooms and sales rooms
Materials for Window Decals
Standard Decals (permanent)
70 μm
Our standard decal transforms your windows and glass doors into eye-catching advertisements. The white vinyl decal is the ideal foundation for your logo or slogan. Decals are self-adhesive and perfect for outdoor advertising.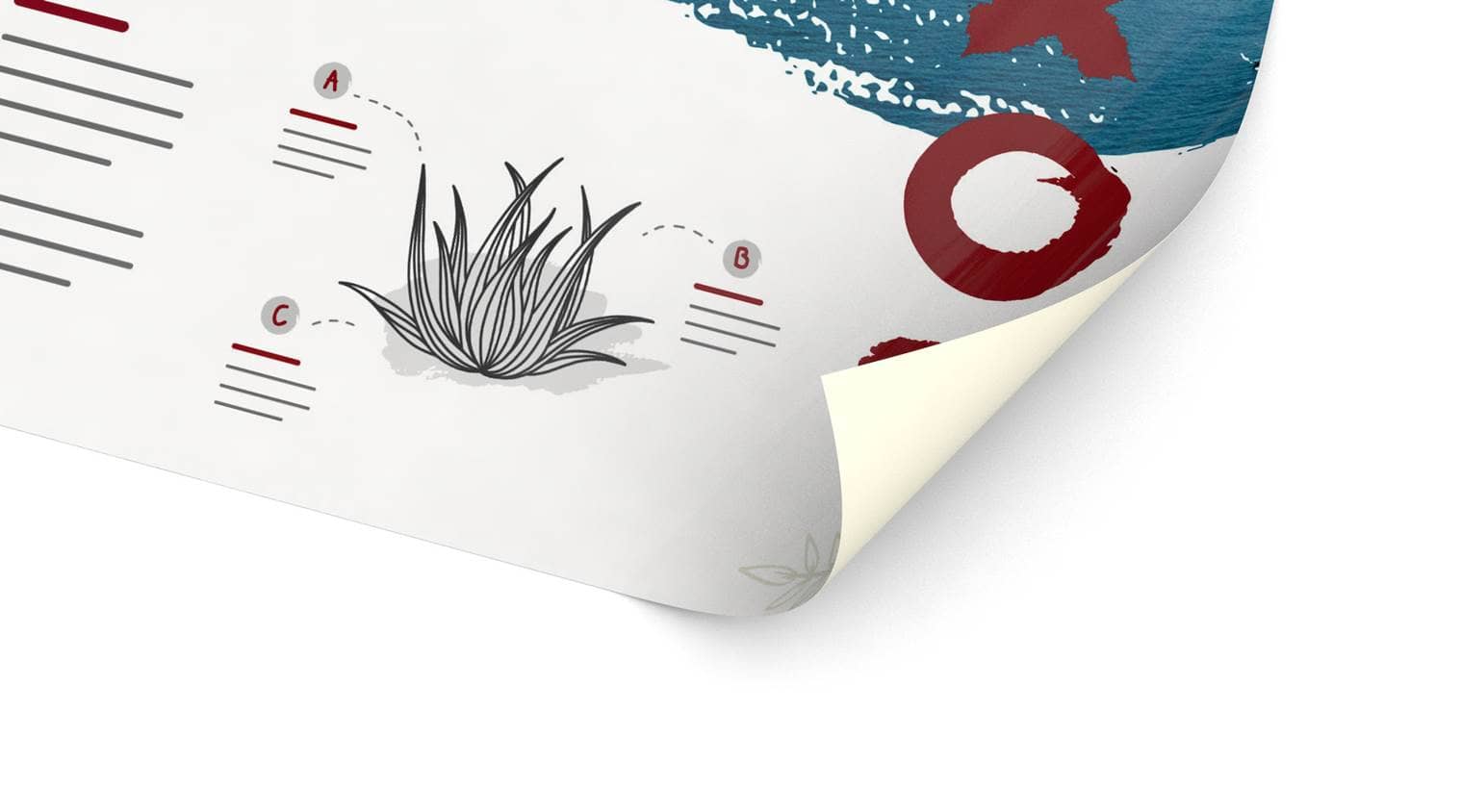 Frosted Window Films (permanent)
80 μm
Frosted window films give your windows or glass doors an elegant appearance. With these decorative window films, your office space will look stylish and modern. They protect you from blinding sunlight and prying eyes while still allowing in enough light, giving you a bright atmosphere despite the visual protection. Please note that colour deviation may occur due to the silver colour of the frosted window films.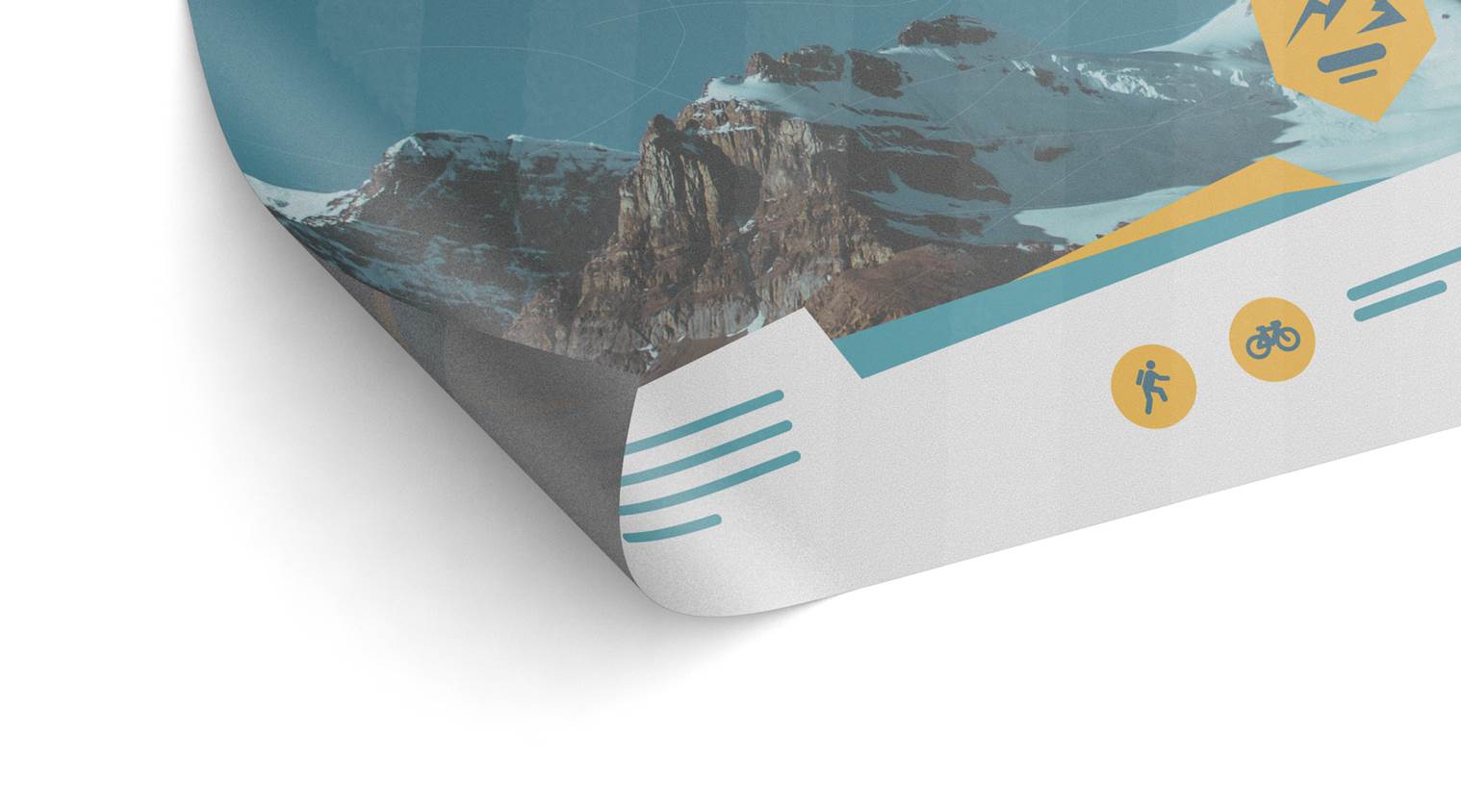 Perforated Window Decals (permanent)
145 μm
The perforated window decal is a one-sided, see through, vinyl decal. The outward-facing side is printable and makes the perfect advertisement. The tiny holes are only visible at a closer view. From the inside, you can always see outwards while also allowing light inwards.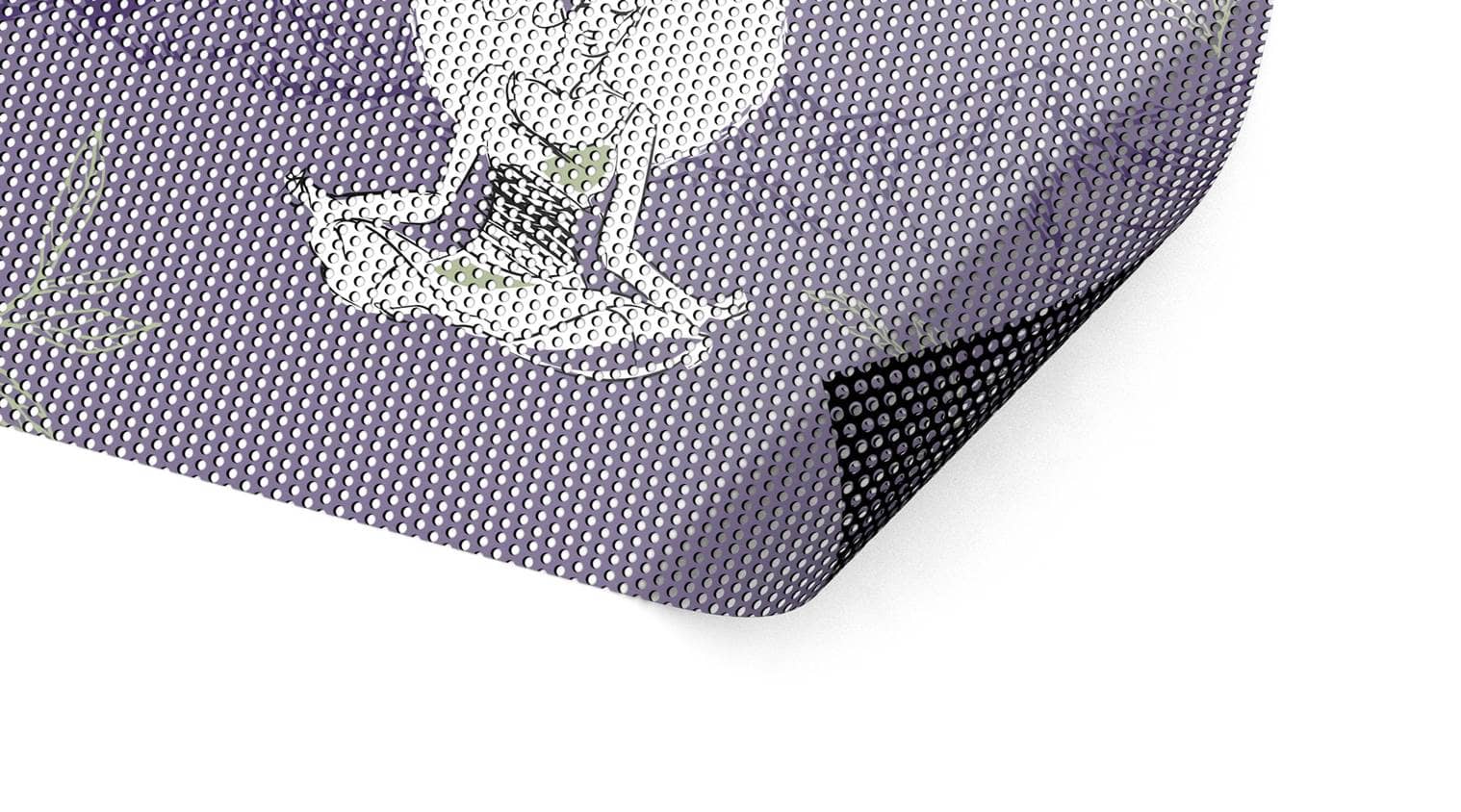 Laminate
Protect your window decals with a laminate coating, giving them extra protection against higher demands such as: UV rays, scratches, and collisions, as well as from the wear and tear of cleaning. Additionally, laminate decals are more easier to apply due to thier extra stability.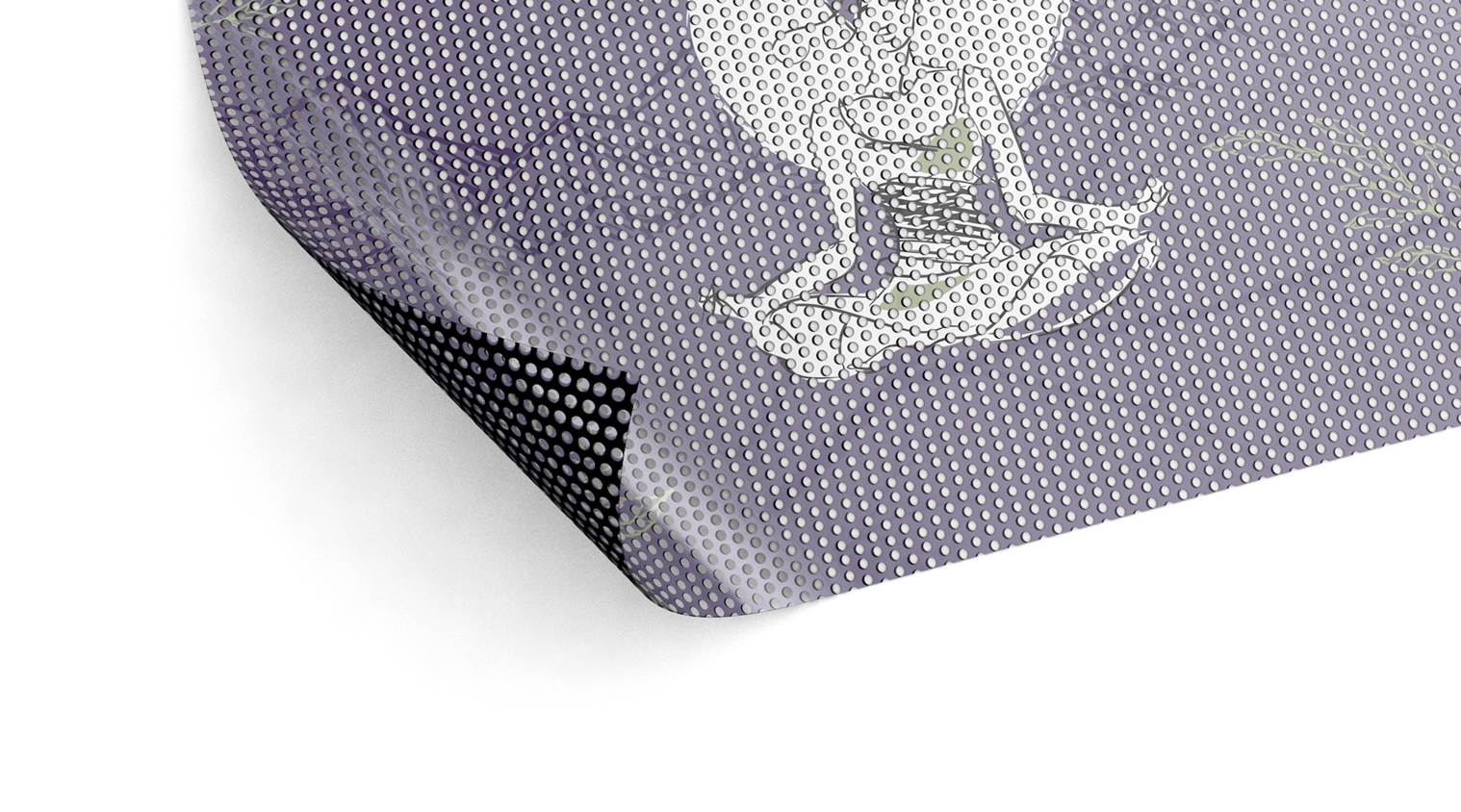 FAQ's for Window Decals
Are perforated window decals suitable for use in public transport?
Yes, our perforated window decals are certified for use in public transport.
Customise and Print Decals For Your Glass Surfaces
With our window decals, you can transform your shop windows into an extraordinary advertising surface. Whether you want to communicate a sale or communicate your brand, our window decals will spruce up your shop front in no time. You can easily install the self-adhesive vinyl to glass surfaces without the danger of air pockets or bubbles. These vivid decals are truly eye-catching and help your message to stand out.
Frosted Window Films Provide Elegance and Privacy
Window decals don't only attract attention: they can also protect your business from prying eyes. Especially in the office, they allow you to work undisturbed. These decorative window decals have two big advantages. First, you can take advantage of modern office trends by using glass doors to make your office brighter, more open and friendly. Your customers are sure to notice. The other big advantage of our frosted window films is, despite your open and modern office setting, you can still have your privacy. You can work, have internal meetings, or meet with clients without being observed.
Frosted window films from SAXOPRINT not only offer you a modern setting and privacy inside the office but also enhance your outside appearance. The window film allows light in, so your office can benefit from natural light. The film also protects your eyes from direct sunlight without making the room too dark. Simply choose the right format for your needs and decorate your rooms with frosted window films from SAXOPRINT.
Window Decals for Advertising
Another attractive advertising option is perforated window decals. Just like the name suggests, the vinyl window decal is perforated with small holes. This impressive window graphic displays your message to the outside world clearly, without effecting the lighting inside. At first glance, your window appears to be a large advertisement, but with a closer look, you will notice the tiny holes punched all over. These holes not only allow light to shine inside but allow you to look outside. These window graphics are particularly popular with bus, train, vehicle or car advertising allowing passengers to still enjoy the view. For outdoor advertising, we recommend an additional lamination which will protect the decals from the elements like water and sunlight.