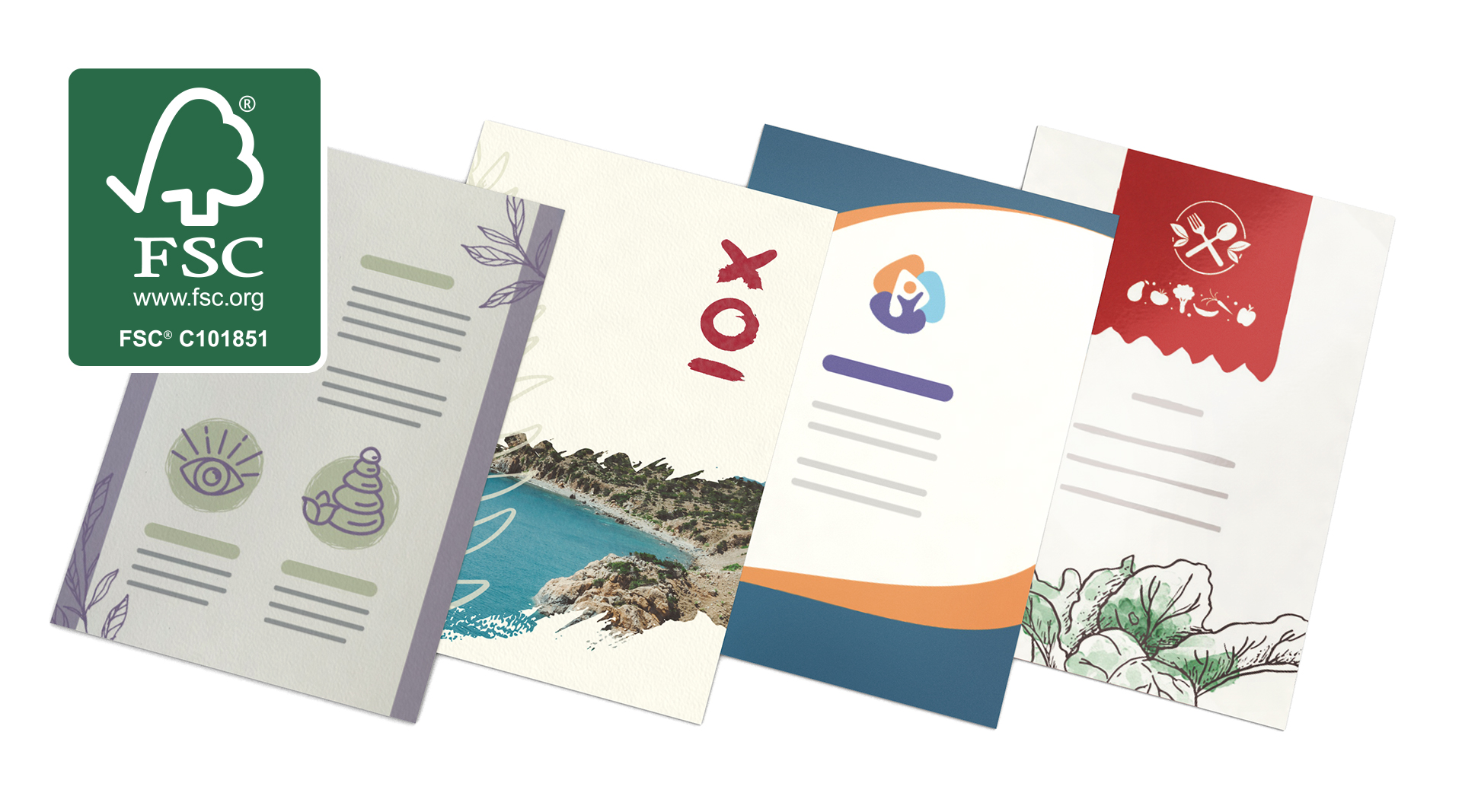 Print environmentally friendly with FSC® paper
Order your print products with FSC® paper from our print shop and make an active contribution to protecting and conserving the forests. FSC® certified paper is used in the manufacture of a wide variety of print products:
Silk / gloss finish paper
90 | 115 | 130 | 170 | 250 | 300 | 400
Recycled paper
80 | 170 | 250gsm
Natural paper
90 | 160 | 250gsm
Advantages of an FSC® Print Shop
Paper is sourced from sustainable forestry
Following the recognised standards, sustainable timber volumes are determined by forestry businesses, whereby local value chains always have priority. The effects on the forest and the forest ecosystem are always checked and documented.
Careful treatment of the environment (no overexploitation / no deforestation)
When harvesting, only individual trees or small groups are felled, which avoids schematic logging such as clear-cutting. In addition, defined logging roads in the forests reduce the burden on the forest floor.
Offsetting environmental impact with FSC® printing
In addition to reducing the intensity and risk of forest use, there are protection and restoration measures for large forest areas - also within plantations - to preserve the natural ecosystems of a landscape.
Replanting felled trees
Forestry companies must ensure that they use forests sustainably and that appropriate replanting measures take place in relation to their usage.
Print products with FSC® paper therefore combine perfect quality with environmental protection.
Our Top Products with FSC® Certified Papier
More on Environmental Protection