Product Information for Stamps
Stamps in Overview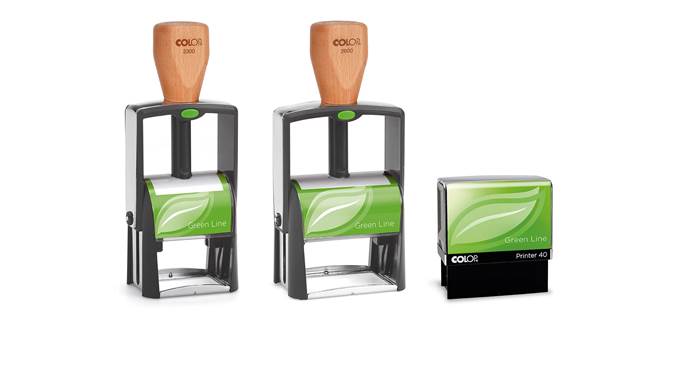 Green Line Stamps
Green Line Printer 20 (37 × 13 mm)

Green Line Printer 30 (46 × 17 mm)

Green Line Printer 40 (58 × 22 mm)

Green Line Printer 2300 (43 × 28 mm)
Green Line Printer 2600 (56 × 35 mm)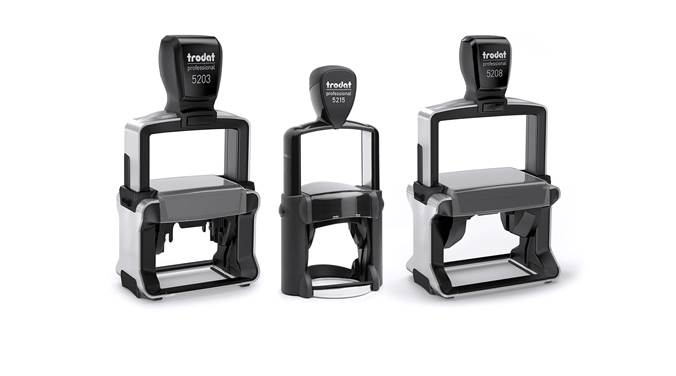 Professional Stamps
Professional 5203 (47 x 26 mm)
Professional 5204 (54 x 24 mm)
Professional 5206 (54 x 31 mm)
Professional 5208 (66 x 45 mm)
Professional 5215 (Ø 43 mm)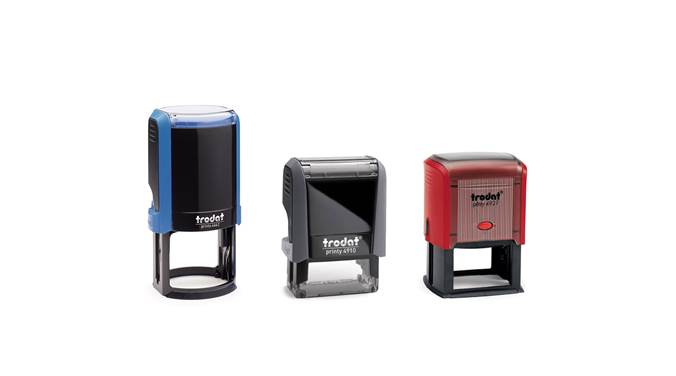 Printy Stamps
Printy 4910 (25 x 8 mm)
Printy 4911 (37 x 13 mm)
Printy 4912 (46 x 17 mm)
Printy 4913 (57 x 21 mm)
Printy 4927 (59 x 39 mm)
Printy 46025 (Ø 24 mm)
Printy 4642 (Ø 40 mm)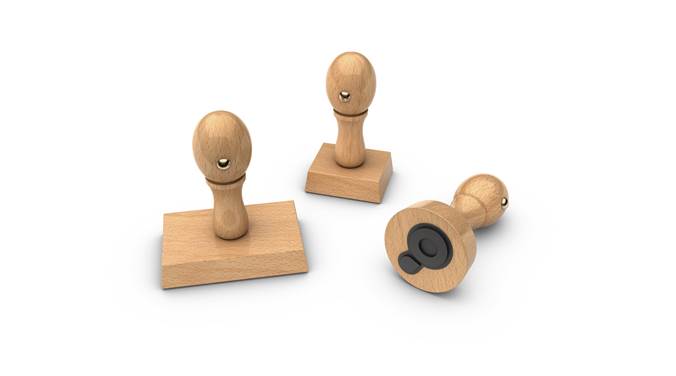 Wooden Stamps
35 x 8 mm
40 x 25 mm
50 x 6 mm
50 x 40 mm
60 x 10 mm
60 x 30 mm
75 x 15 mm
80 x 50 mm
Ø 30 mm
Ø 40 mm
Casing Colour
stainless steel/black (Professional Stamps)
blue | black | grey | red (Printy Stamps)
Material
recycled plastic (Green Line Stamps, Printy Stamps)
brushed stainless steel/plastic (Professional Stamps)
beechwood (Wooden Stamps)
Variants: All SAXOPRINT stamps at a glance
Wooden Stamps - Natural and Elegant
Our classic wooden stamps are available with a round or rectangular stamp shape. Ten different sizes are available in total. Our wooden stamps are made from high-quality beechwood. The ink pad provided is available in blue, red or black.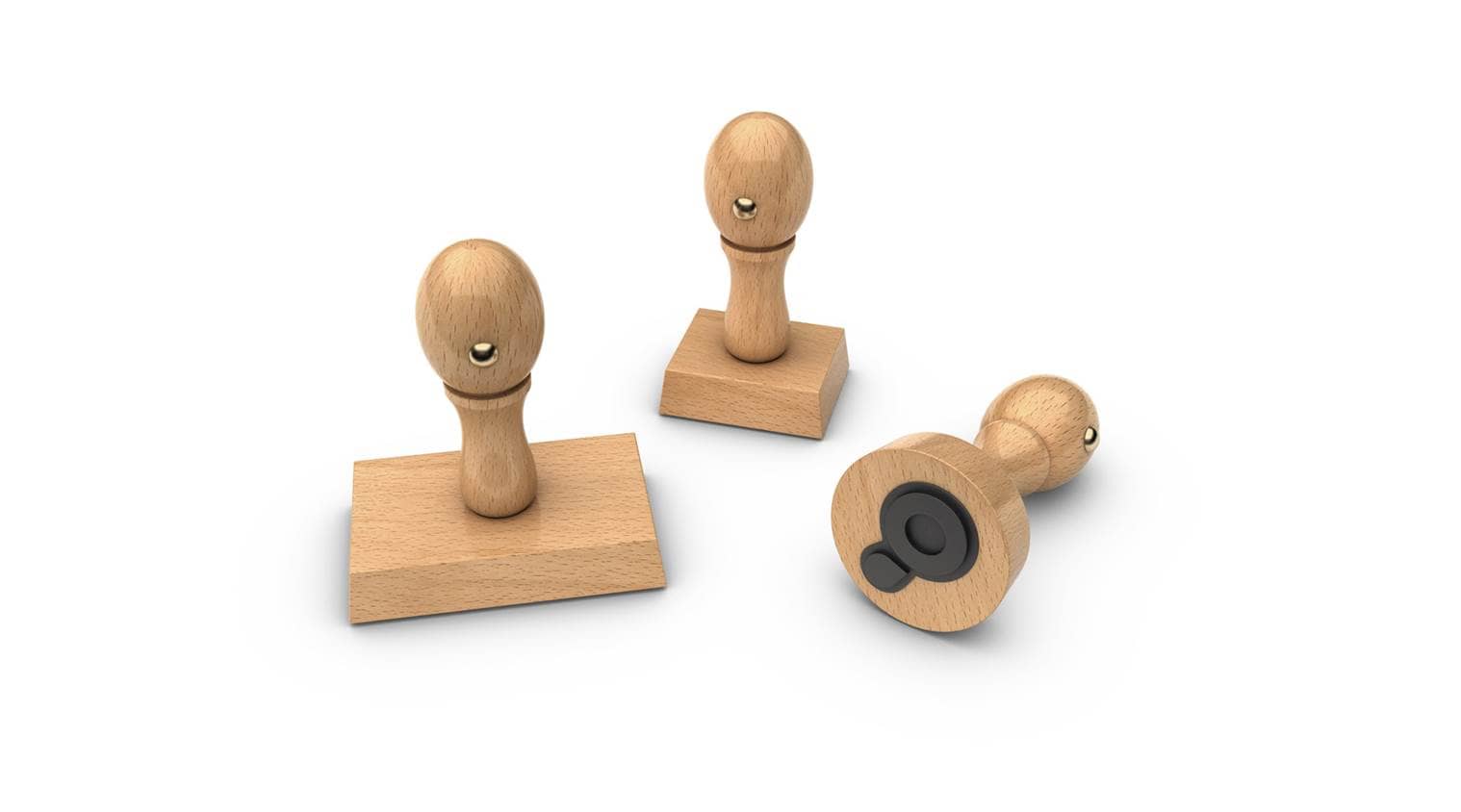 Stamps "Green Line" – Sustainable and High Quality
In the case of Green Line stamps from Colop, you can select from the 2300 and 2600 models as well as printer models 20, 30 and 40. Each option is based on environmentally friendly and sustainable production. The printer models are produced from at least 75% recycled plastic. You can change both the text plate and the integrated ink pad for all models.
Stamps "Printy" – Small, Light and Stylish
Printy stamps from Trodat are compact companions for everyday in the office. Several Printy models are available in different casing colours. The casing is made from strong plastic and comes with an integrated ink pad and a text plate made from solvent-resistant rubber. The ink pad can be changed in an instant. The text plate can also be easily changed.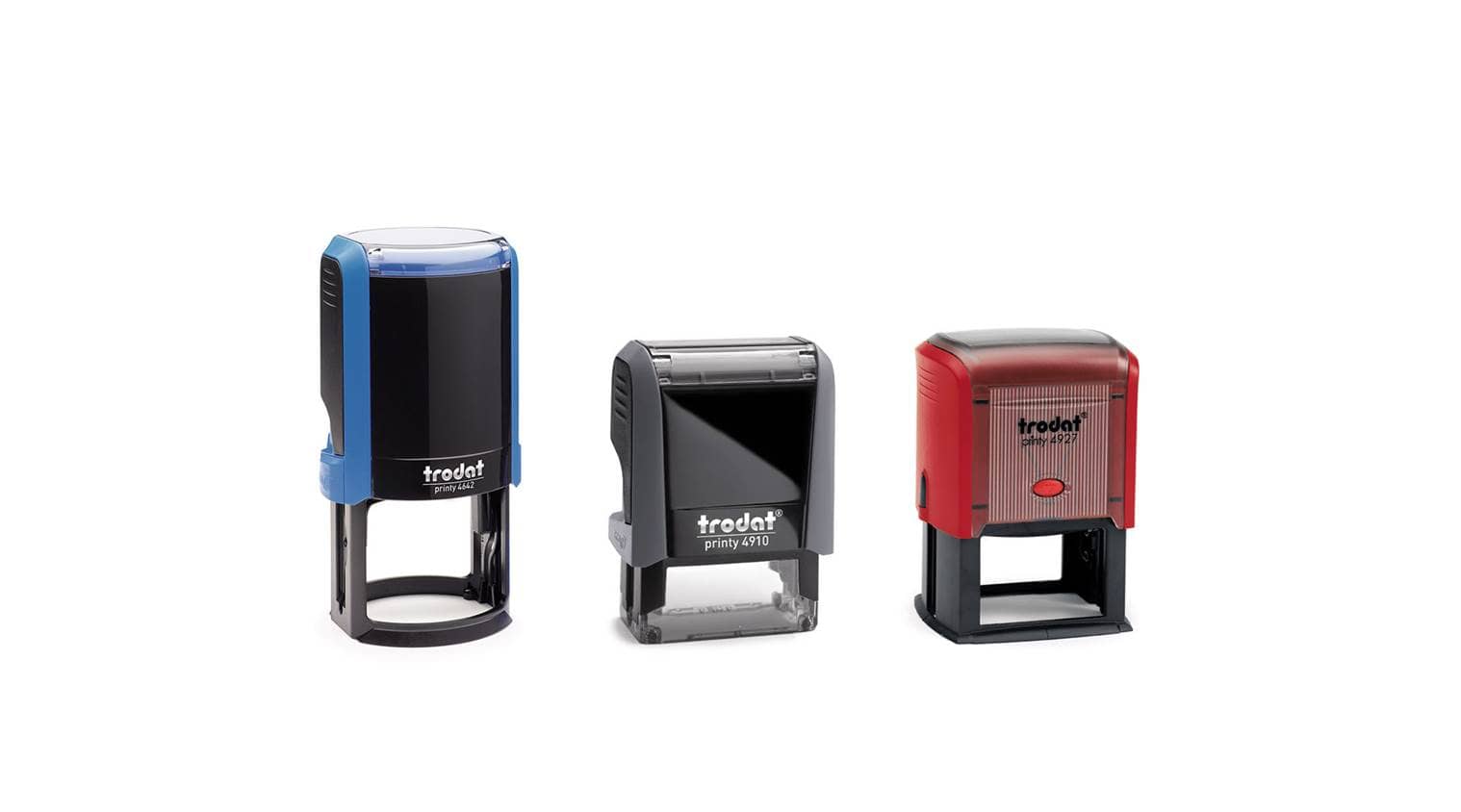 Stamps "Professional" – Durable Product, Optimal Ease of Use
Professional stamps from Trodat are equal to every challenge in the office and are particularly strong and durable. The casing of the 5215 stamp is made from metal and coated in high-quality plastic. It contains an integrated original Trodat ink pad in the desired colour and an individually designed text plate. Both the ink pad and the text plate can be replaced. Trodat offers a 10 year manufacturer's warranty for models 5203, 5204, 5206 and 5208.
The stamp components of the Printy series are primarily made of recycled plastic and, like the Trodat Professional 4.0 series, have been awarded the Austrian Ecolabel.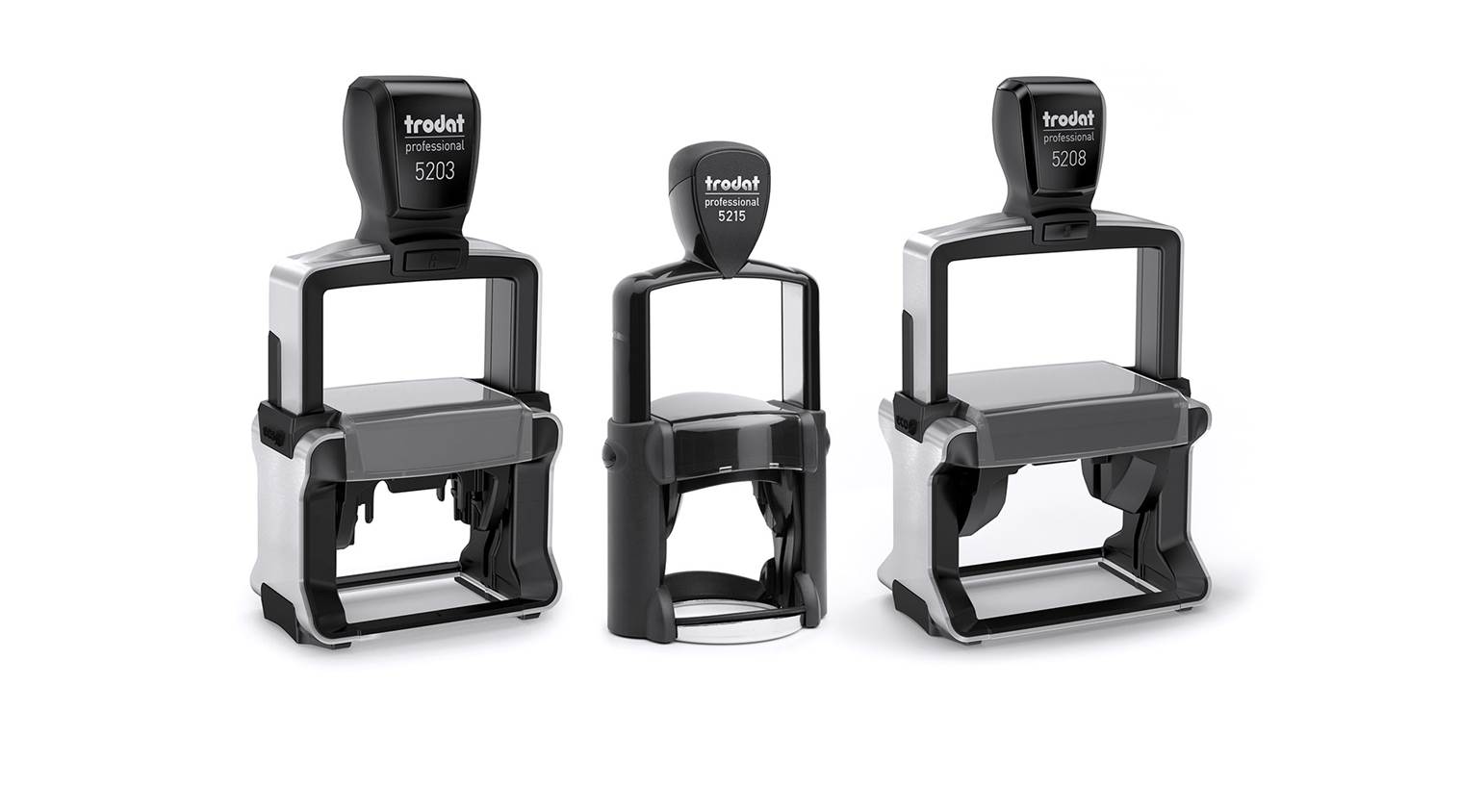 Separate Text Plates For All Models
For each of our stamp models, you can order separate text plates - with or without an ink pad.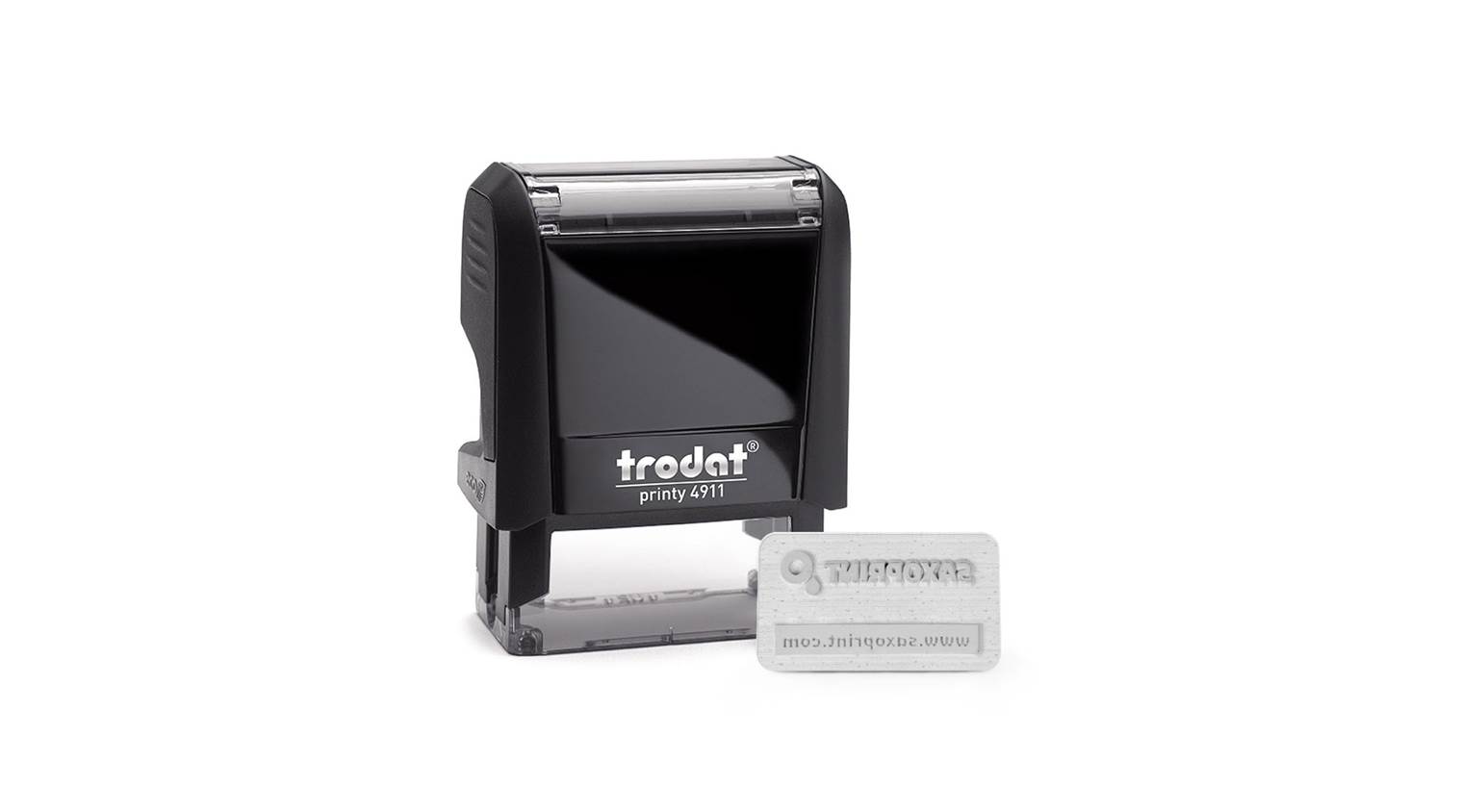 FAQ's for Stamps
Which font size should I use to ensure the letters on my stamps remain legible?
To ensure that all letters are easy to read, the font size should not be less than 7 pts (2.47 mm).
Should I create my artwork file for stamps as a mirror image?
Your stamp artwork will be produced as it is displayed in the file and therefore does not need to be mirrored.
What is the minimum thickness of lines, dashes or borders for stamps?
Lines, dashes, or borders should be at least 1 pt (0.353 mm) thick. Lower thicknesses will result in an unsatisfactory print result.