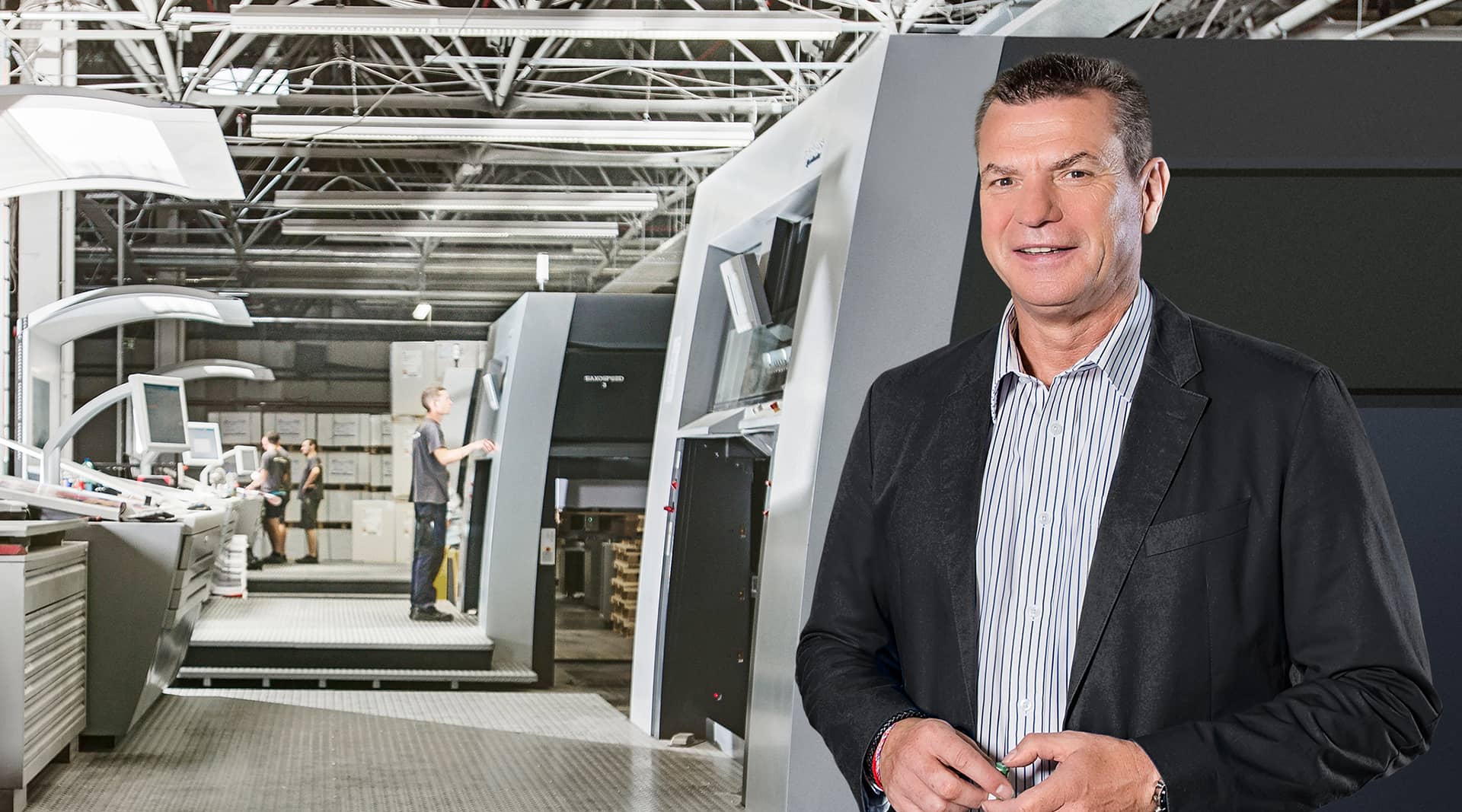 Our State-of-the-Art Plant
Print quality is our number one priority throughout the whole printing process. We always use the best materials and the latest printing technology. To meet our high demands for quality and efficiency, we use a combination of sheet-fed and web offset printing as well as digital printing.
We are pleased to offer you a glimpse into our efficient and ultra-modern production plant, which we have been investing in for over 20 years, to offer you the best possible print result.
Our Story
2020
SAXOPRINT makes further investments in their production plant. For example, by acquiring a world-first in digital printing, the HP Indigo 100K and the new brochure binder, Horizon Perfect Binder BQ-480.
We take another step towards sustainability by transitioning to process-free platesetting, meaning we use fewer chemicals, water and electricity.
2019
With the 50m long Heidelberg Speedmaster XL 162 including the Cutstar sheeter, a world-first goes into operation at SAXOPRINT. It ensures efficiency and top quality.
2018
By buying the entire company site and integrating the Berlin-based print shop LASERLINE as a full subsidiary, SAXOPRINT provides long-term employment for many of its staff.
2015 - 2017
We offer new product lines and new business solutions to our customers, including the introduction of SAXOPRINT® pro design and SAXOPRINT® easy box. We launch our online shops in the Netherlands and Belgium.
2013 - 2014
SAXOPRINT reinvents itself with a website and logo redesign and invests large sums in new machinery. For the first time, the number of employees exceeds 500. Improvements to production processes are followed by a further expansion of the production area to over 18,000 m². We launch our online shop in Italy.
2008 - 2012
We open further online shops in France, Austria, Spain and Switzerland. Production capacities increase significantly with the acquisition of the first Heidelberg Speedmaster printing machine. SAXOPRINT gains a strong partner and becomes an independent subsidiary of CEWE Stiftung & Co. KGaA.
1999 - 2007
SAXOPRINT GmbH is founded as a small local digital & offset printing company with 22 employees in Dresden. We then open our first online shop for the German market, closely followed by the launch of our online shop for the United Kingdom the following year. The production area is expanded to 10,000m². More than 300 jobs are created in the process.